3D Printed Surgical Guides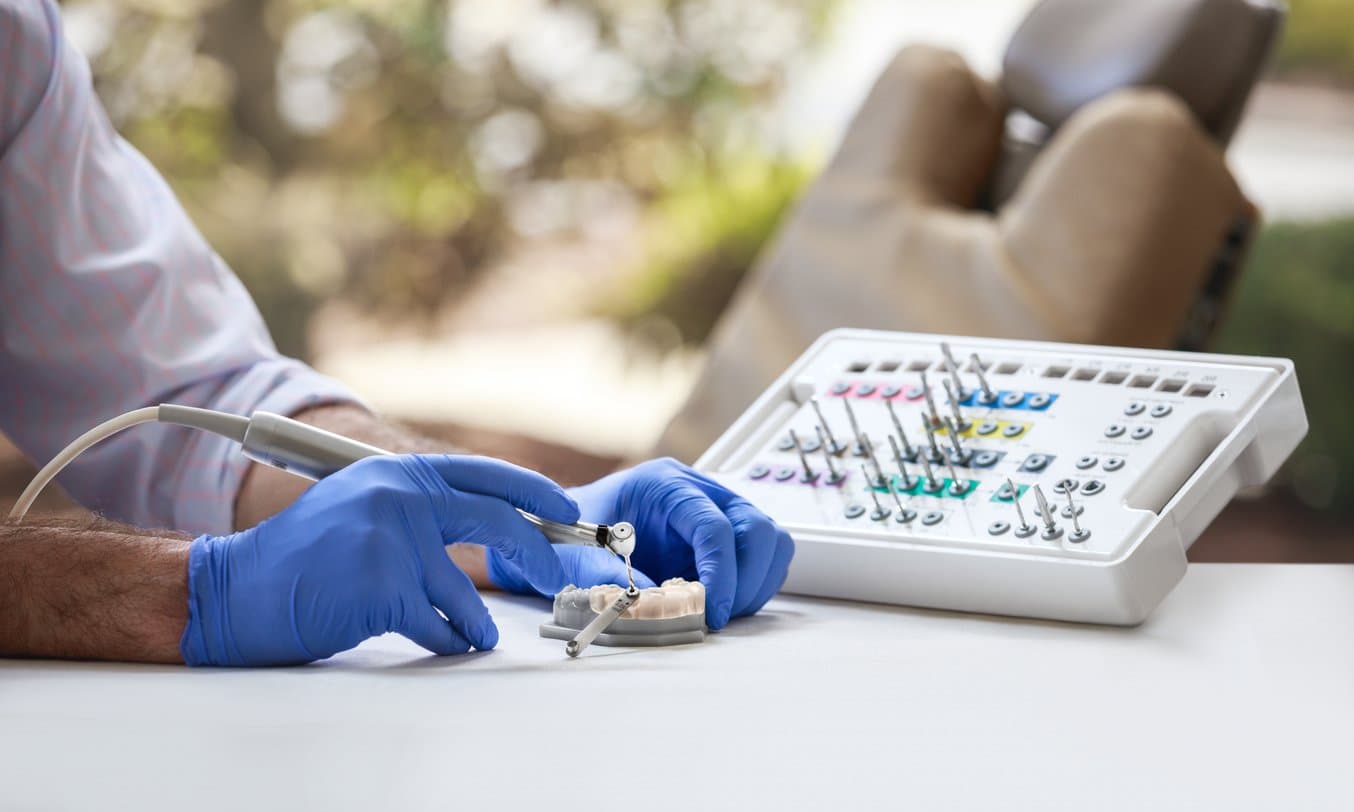 Dr. Daniel Whitley, DDS is a native of Goldsboro, North Carolina, and currently is in private practice in Greenville, North Carolina. He is a member of the ICOI and an expert in digital dentistry. He uses the Form 2 3D printer to create precise surgical guides in his dental practice.
To make a surgical guide, Dr. Whitley begins by using a CBCT scanner, 3D scanner, and modeling software to produce a scan of a patient's teeth. He exports the digital model into PreForm, which instantly prepares it for printing. Next, he prints the model on the Form 2 desktop 3D printer with Dental SG Resin. He prints several slightly different models so that he can have options during the surgery. The high-resolution print is ready in just a few hours. After printing, he simply removes supports, post-cures the part, and sterilizes it in an autoclave before surgery.
"The Form 2 and Dental SG Resin allow me to have total control over my patient's implant treatment at a cost effective price point."
The Form 2 has saved Dr. Whitley time and money by allowing him to fabricate surgical guides in-house. The 3D printed parts are high-fidelity reproductions of patient scan data, on par with the precision of lab-fabricated guides and industrial 3D prints. The Form 2 improves his existing workflow, reducing surgery time and improving surgical outcomes.
"This method allows reduced surgical times and better surgical outcomes for my patients without the traditionally high costs of 3D printed surgical guides."
Want to learn more? Watch our webinar and learn with Dr Whitley as he walks through the digital workflow for in-house 3D printing, and the impact it's making on his dental practice or request a free sample to see the 3D printed surgical guides firsthand.
Watch the Webinar