How Modern Clear Manufactures Millions of Clear Aligners With 3D Printing
Thanks to their comfortability and discreet look, clear aligners are one of the most popular and rapidly growing orthodontic treatments worldwide. A little-known fact is that they're also the most common end-use application for 3D printing as practically all clear aligners today are produced by thermoforming over 3D printed models.
Modern Clear is a premium clear aligner manufacturer from Germany, operating in 45 countries. They partner with more than 16,000 dentists and orthodontists and over the last five years, they've gone through explosive growth and have treated more than 150,000 patients and produced over three million clear aligners.
Read on to learn from Gleb Grützner, CEO of Modern Clear, how they scaled up their business and what it takes to manage a vast production in house with 40 Formlabs SLA 3D printers. 
The Quest for Developing the Highest Quality Aligner System
Modern Clear was founded in 2017, when Mr. Grützner was inspired by the success of clear aligner companies in the US and thought of establishing a counterpart in Europe with a group of colleagues and friends. They started the company with five people and initially concentrated fully on research and development together with dentists and orthodontists, before launching their proprietary aligner system on the market and growing rapidly to over 100 employees.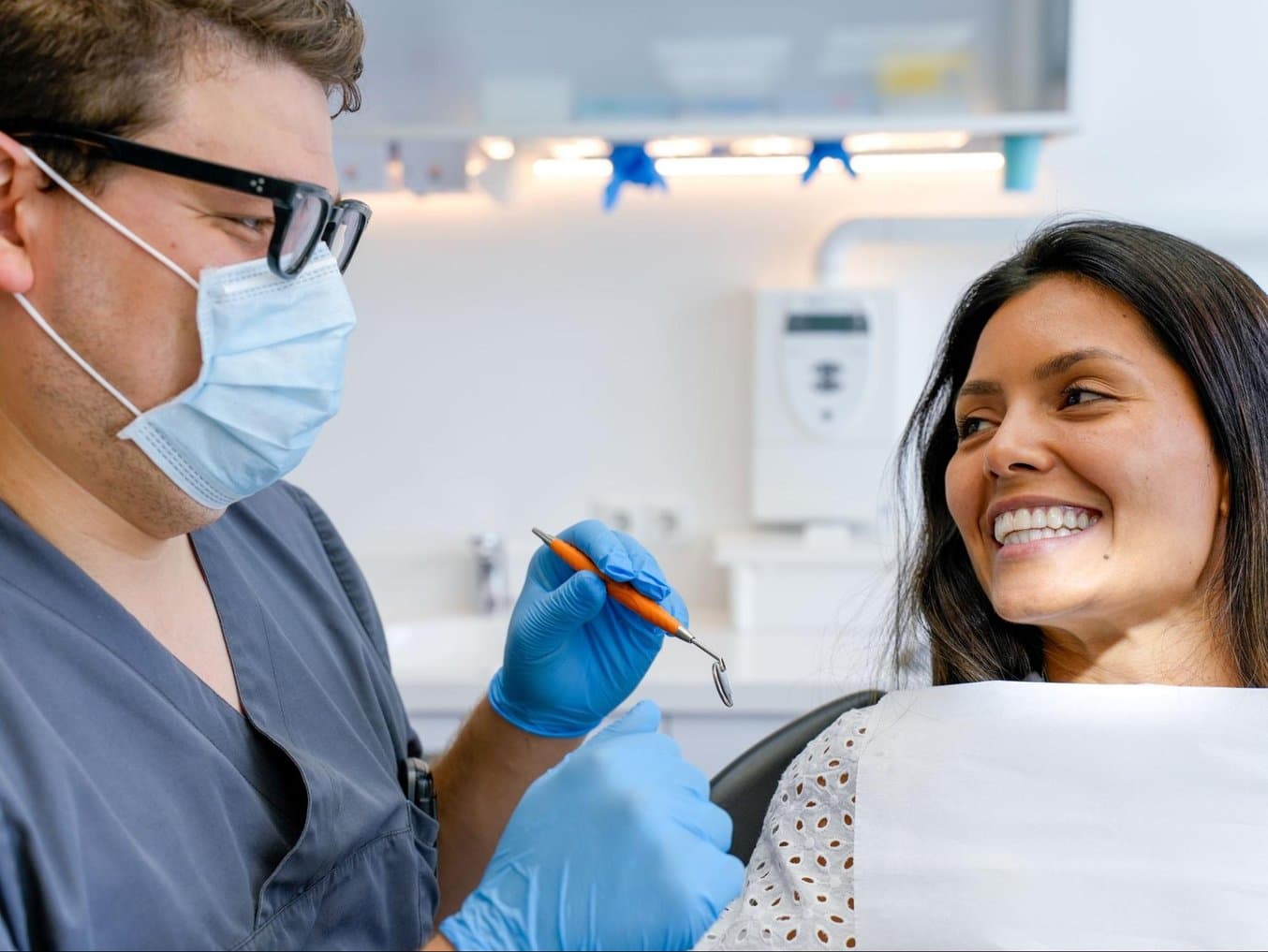 "Our slogan is the best quality, best aesthetic, but never at the cost of functionality. We designed the clear aligner system from the medical view. The most important thing is that the treatment result is achieved without any damage to the health condition of the patient. Our 3D simulations and our prognosis are realistic and we are not scared of marking some cases contraindicated," said Mr. Grützner.
To achieve this, Modern Clear employs only dental professionals in the planning process of clear aligner treatments: dentists and dental technicians. They use professional orthodontic software to plan the treatment and revise each step with manual adjustments to ensure that what's on the screen is also biomechanically achievable in real life—all without any penalty fee for the patient in case they decide not to go ahead with the treatment. At the end of the day, this results in a realistic treatment plan without unnecessary appointments, which increases patient satisfaction and allows doctors to rapidly grow their income per hour.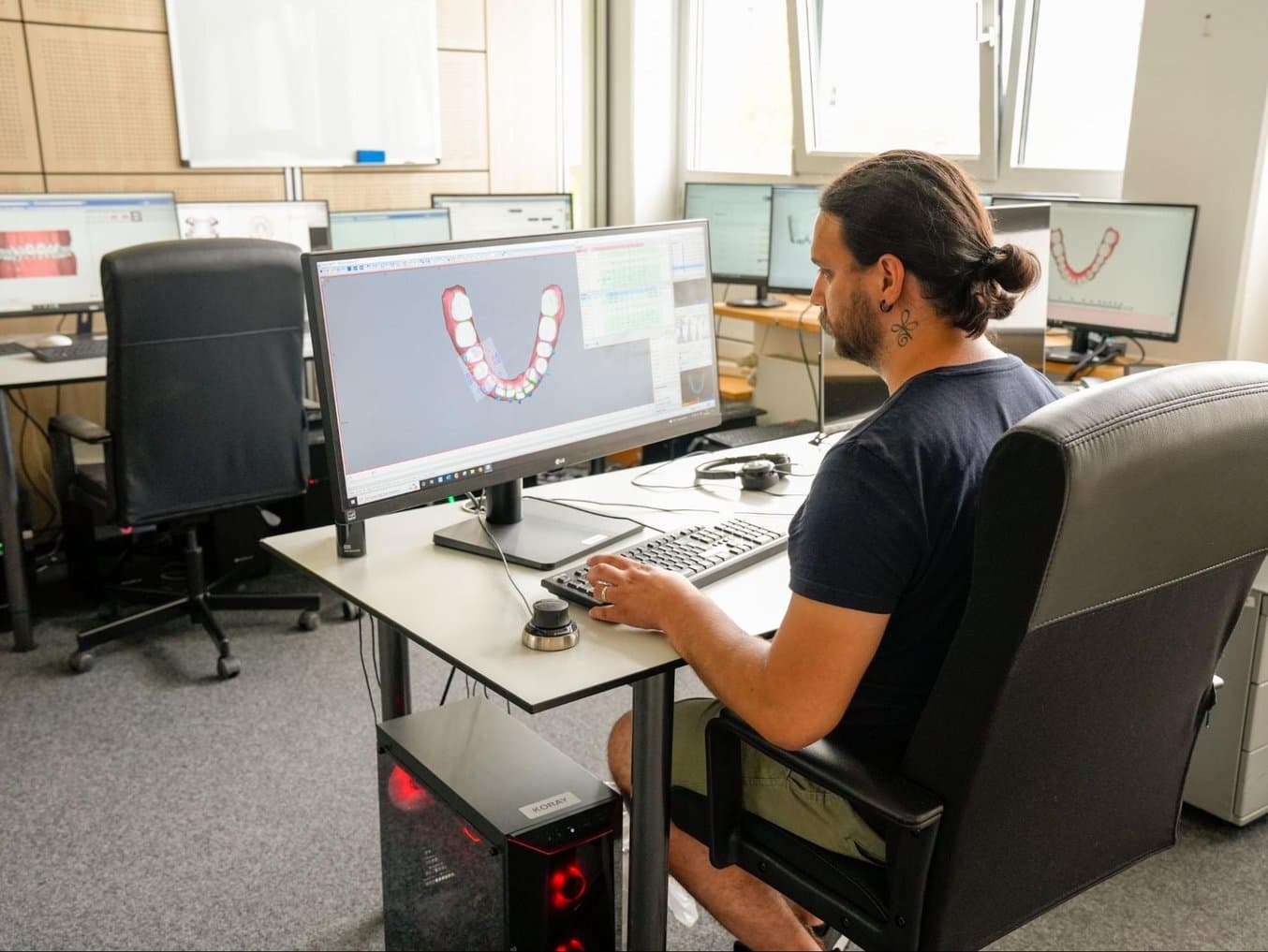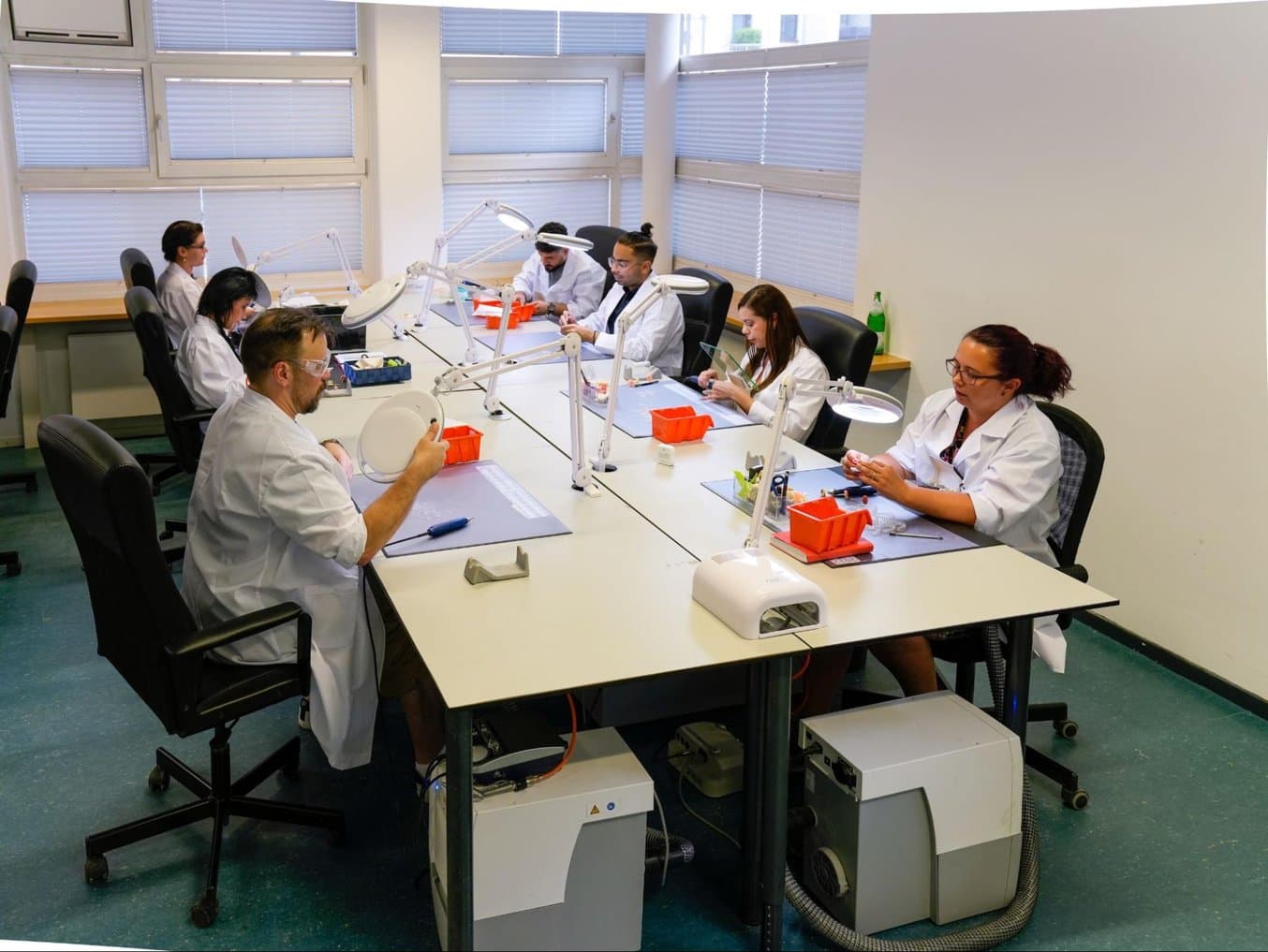 Mr. Grützner found that the human touch is critical for achieving the best quality. Each step of the treatment plan is revised with manual adjustments by dental professionals and the aligners are hand-polished to achieve the smoothest surface finish.
Another key aspect of their aligner system is the tightly controlled in-house production. All aligners are produced by thermoforming over 3D printed models, hand-polished for the smoothest surface finish, and then shipped directly from Modern Clear's office in Germany to dentists and orthodontists worldwide.
"3D printing for us is essential. We cannot have any manufacturing process without using 3D printers. The most important in 3D printing is quality, because if the quality of the 3D printed model is good, the aligner will also be most probably good, the doctor will be happy, and the patient will be happy. So at the end of the day, we build the business with a [good] reputation," said Mr. Grützner.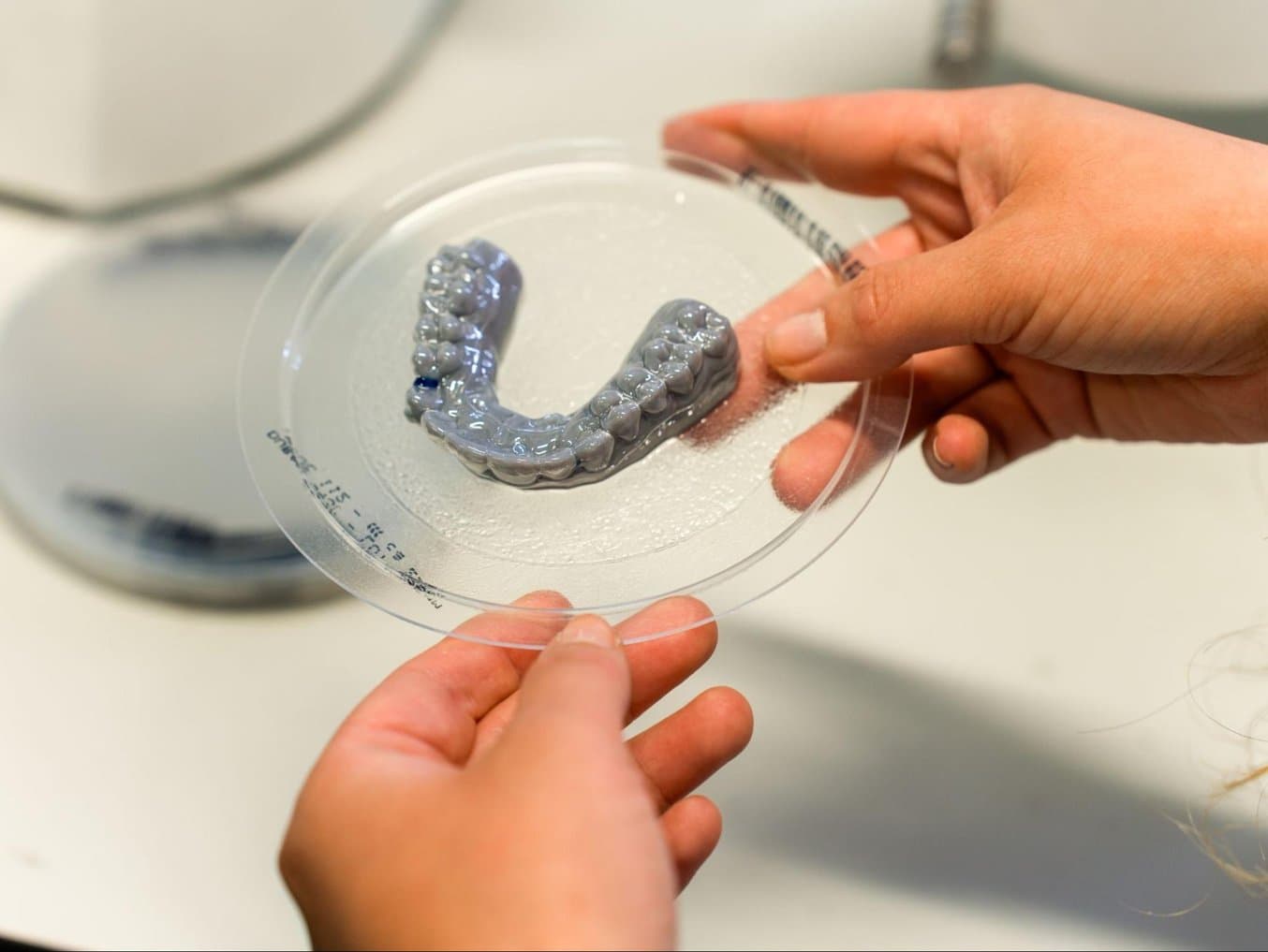 A high-quality 3D printed model is essential for manufacturing clear aligners. The smooth surface finish of models printed on Formlabs SLA 3D printers makes it possible to produce truly transparent aligners without any visible layer lines.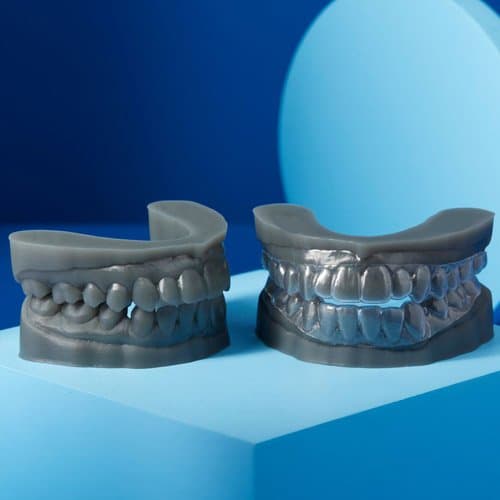 Sample Part
Request a Free 3D Printed Sample Dental Part
Curious to see the quality firsthand? Pick a material and we'll ship you a free sample part 3D printed on the Form 3B+ to evaluate. 
Request a Free Sample Part
How Formlabs 3D Printers Enable Large-Scale Production
"It's a medical device, so for us, it is really important that the quality of the product is guaranteed. We want to use only the best machines, only the best software, and only to work with professionals, no matter what it costs. And for this reason, for me, it was really, really clear that I need to have a reliable partner for the manufacturing process," said Mr. Grützner.
Modern Clear's team got introduced to Formlabs at the IDS dental trade fair in Cologne and soon enough, they purchased their first two Form 2 printers. After a few months, they bought their third printer, and then they directly accelerated to 20 printers to keep up with the growing demand. After the Form 3 was released, they decided to upgrade their entire production to the new model, expanding their fleet to 40 Form 3 printers.
Running such a massive production is no easy feat, here are some of the features that Mr. Grützner highlighted as the most important for keeping things running smoothly: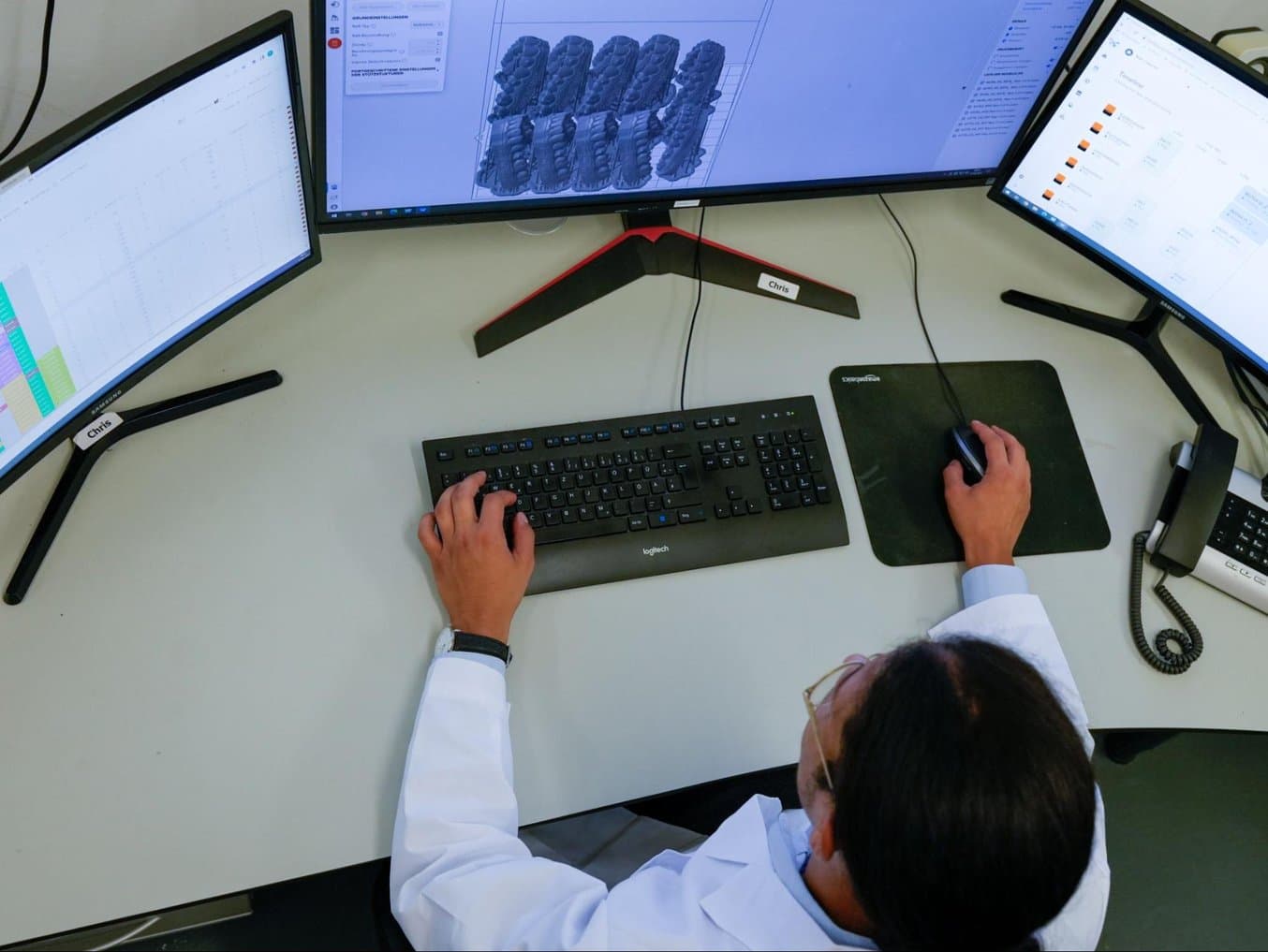 Ease of Use
"In the 3D printing department, we now have five people that are just doing the 3D printing, but they're not the same five people that started. If you have a big business with a lot of employees and you want to have consistent standard quality, it's very important that you do not make any mistakes during production. The Form 3 is very well-designed, and it's easy to use and monitor. The quality is always the same, very stable. So I know that no matter who will do the job with the printer, there is absolutely no chance that there is human failure."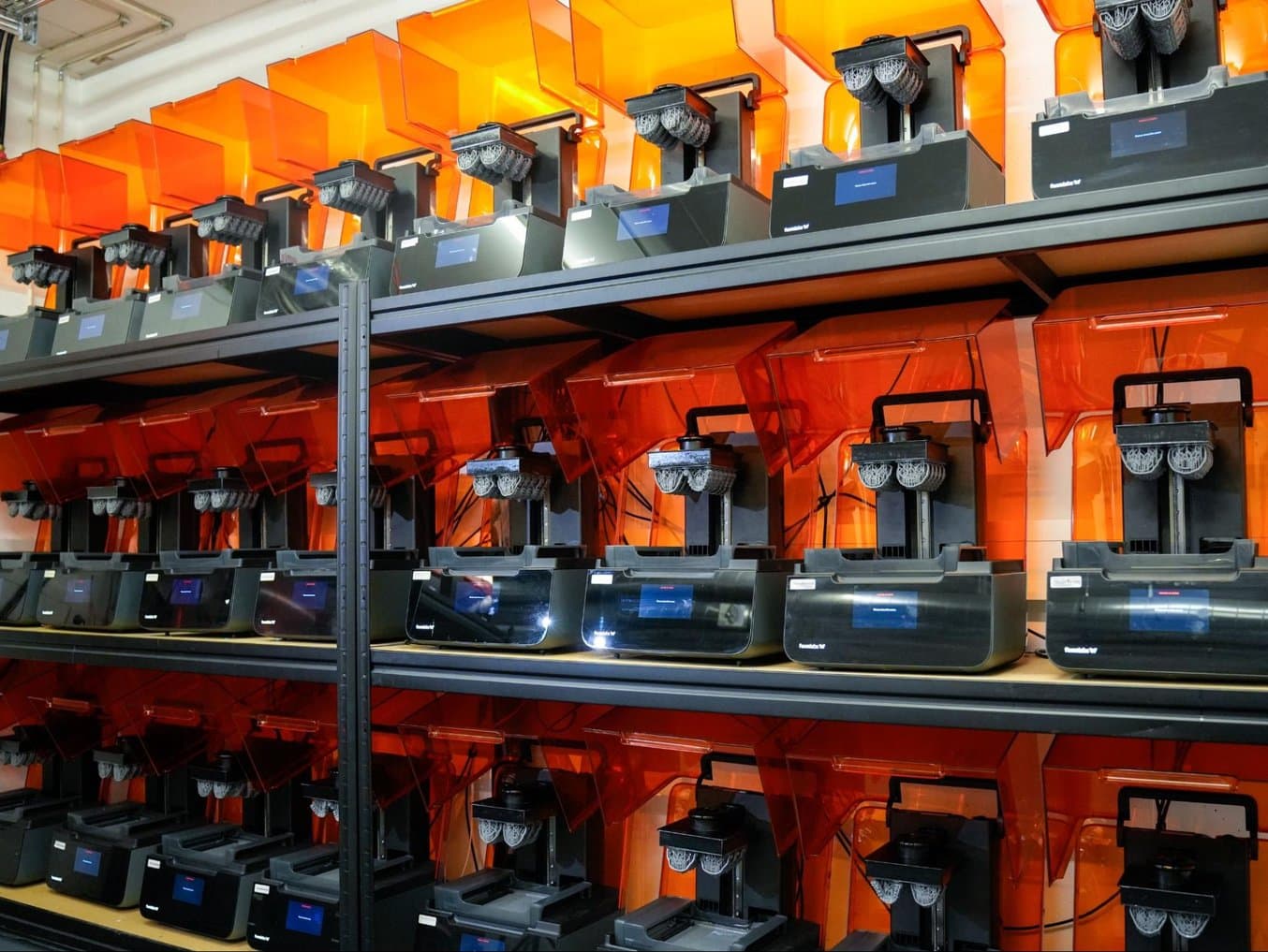 Reliability
"We have a 24/7 production, so right now we run them in three shifts per day. I've used 10 different brands of 3D printers and with this intense use, they broke after a very short time. This was the reason why I decided not to go for two or three big printers, and to go instead for a lot of small printers. Working 24/7, the accuracy and the level of uptime are really good with the Formlabs printers."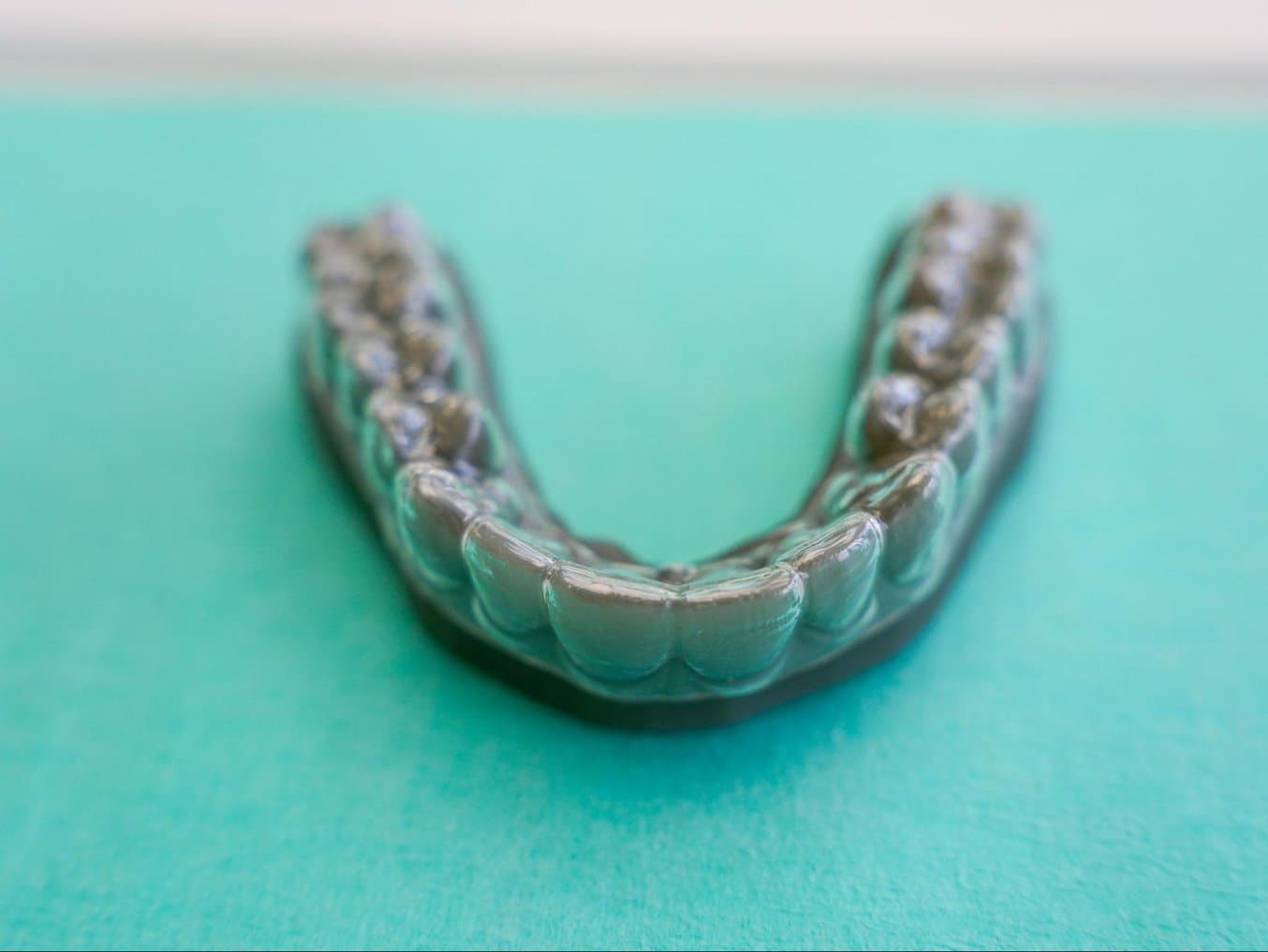 Surface Finish
"This printer is definitely the one that you see the least amount of layers. For the patient, this is very important. The reason why our aligners are so transparent is that the printed model, before we thermoform, is printed really, really in high quality."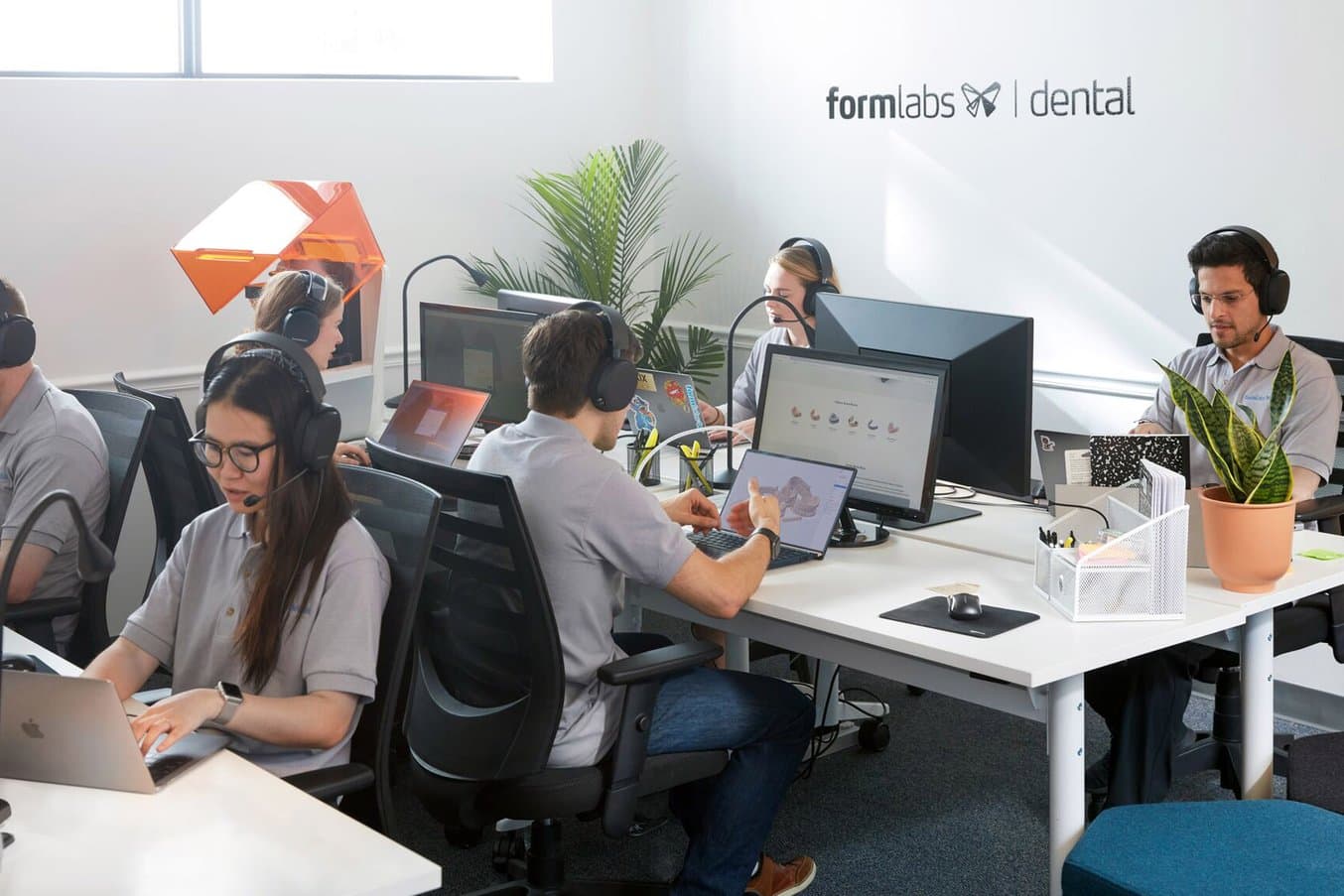 Enterprise Service Plan
"Since we run a big business and we have 40 machines, it is important to have access to professional support in terms of maintenance. Every now and then one printer will need some maintenance and some reparation, and Formlabs helps us here with extended support. If something breaks, they just hot-swap it within one day or two days. Once every month they come with their team and do the maintenance. This is, for me, one of the most important things, as a business owner."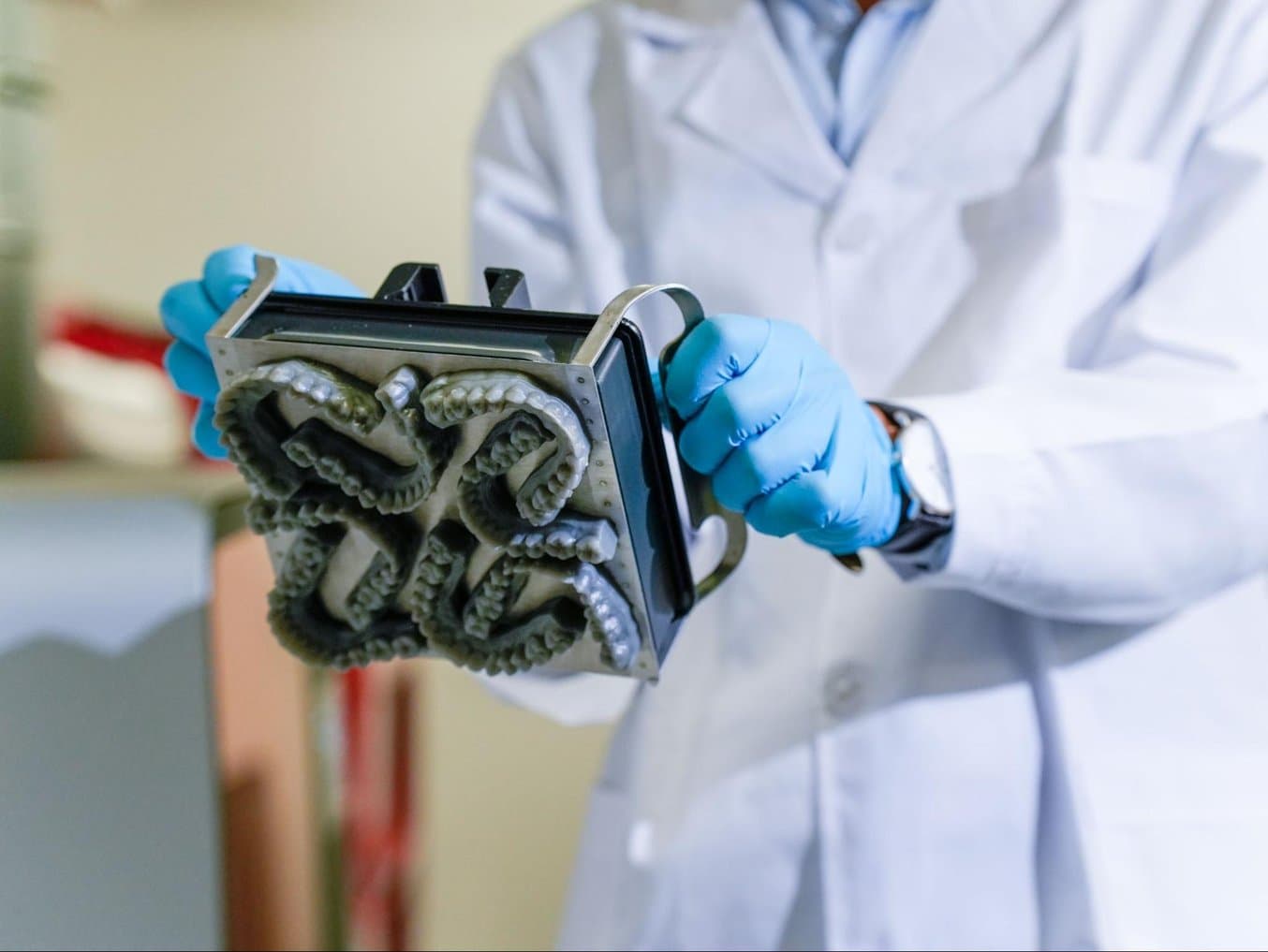 Continuous Development
"Now we are working with 40 printers. Actually, by the business plan, we thought that we would have maybe even the double amount now, but Formlabs rapidly improved their materials, improved their build platforms, and all their accessories. So we can now print, with 40 printers, the same amount that one year ago we thought we could only print with 60."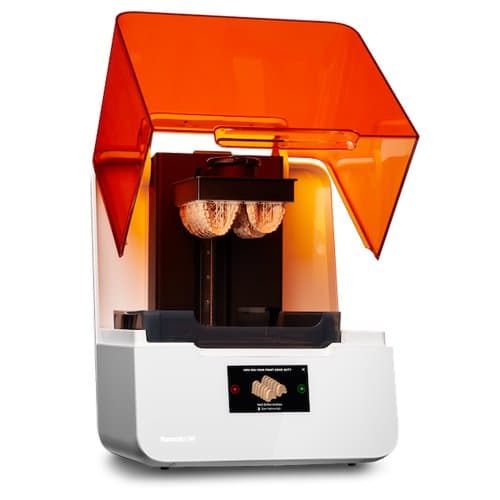 Webinar
Meet the Form 3B+: Redefining Dental Efficiency
Join Dr. Rick Ferguson, DMD, DABOI/ID, DICOI for a hands-on demo with the Form 3B+, the flagship 3D printer from industry leader Formlabs Dental.
Watch the Webinar Now
The Future of Orthodontics
Mr. Grützner has seen a rapid uptake in digital technologies in dentistry and orthodontics over the last few years, which he expects to only accelerate in the future. As 3D scanners are becoming more accessible, they're bound to replace traditional manual impressions. While many dental labs already use 3D printers, this will become the norm as they need them to be able to accept and work with digital cases.
"I would say right now, maybe 10% [of dental practices] are working full digital. But I have a feeling, through the last two years in the pandemic, a lot became more familiar with the idea of digitalizing their clinic, because it saves so much time, and so many appointments. So I see an all-digital future," said Mr. Grützner.
Digital technologies in dentistry also make it easier to offer consistent high-quality. "Before 3D technologies, everything had been done manually. So it was not standardized. This means that if you have a good dental technician, you will get a good crown bridge or aligner. If you have a bad dental technician, you will get a not-so-good crown, bridge, or aligner. With the 3D technique, it's always the same good quality," said Mr. Grützner.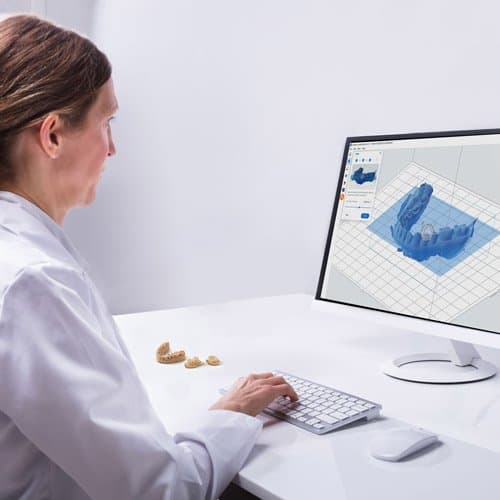 Planning-as-a-Service
Produce Your Own Clear Aligners in Your Office
German 3D Dental Factory offers planning-as-a-service for customers who want to set up an in-house clear aligner production. Create your account and submit cases online to receive treatment plans and .STL files for printing in house on your own Formlabs 3D printer.
Find Out More