Manufacturing Hawley Retainers on 3D Printed Models
Produce Orthodontic Models for Wire Retainers at Scale
Hawley retainers can be produced digitally by manufacturing the appliance over a 3D printed model, greatly improving efficiency and reducing turnaround time. Now any lab or practice can add this valuable service with little initial investment and produce retainers in-house.
1. Scan
Collect patient anatomy digitally using an intraoral scanner, or scan a physical model or impression using a desktop scanner.
2. Design
Import scan data into dental CAD software to design treatments virtually, or send scans directly to print preparation.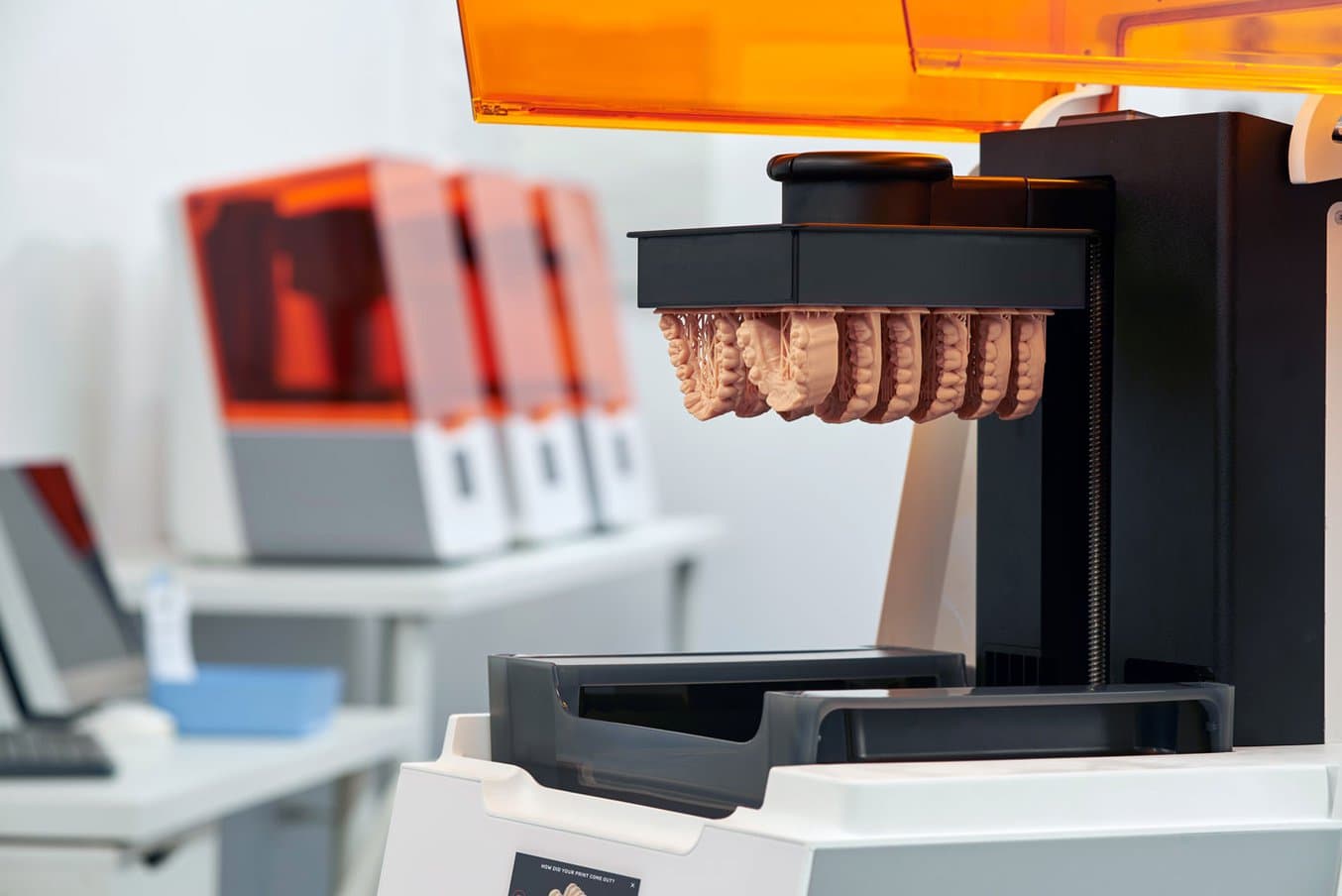 3. 3D Print
Prepare the 3D models for 3D printing using PreForm software before sending them to the Formlabs printer.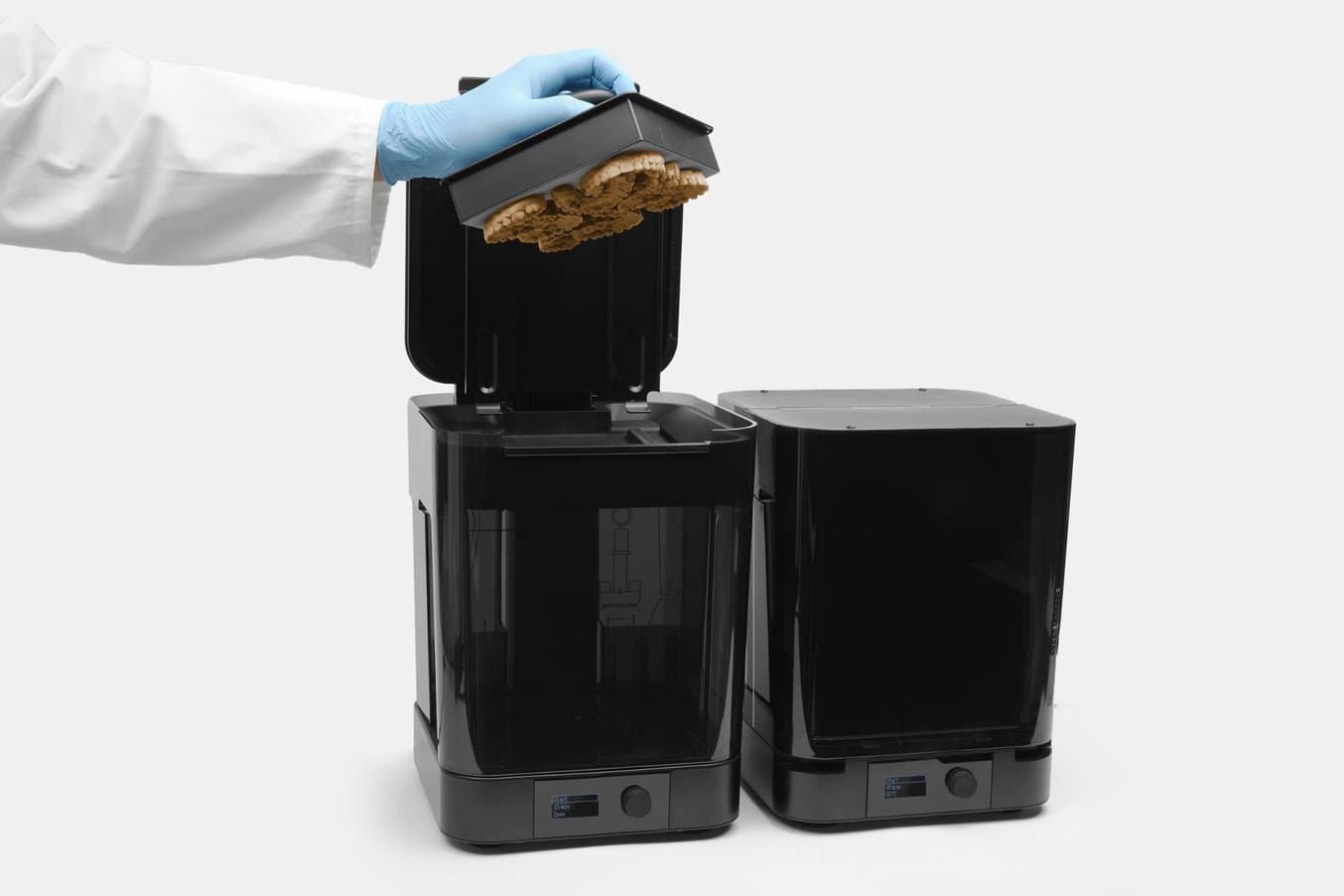 4. Prepare
Wash, dry, and post-cure printed parts using Form Wash and Form Cure.
The Digital Workflow for Making Hawley Retainers on 3D Printed Models
5. Apply Separator
The separating medium prevents the printed model from binding to the acrylic retainer during the acrylic polymerization process.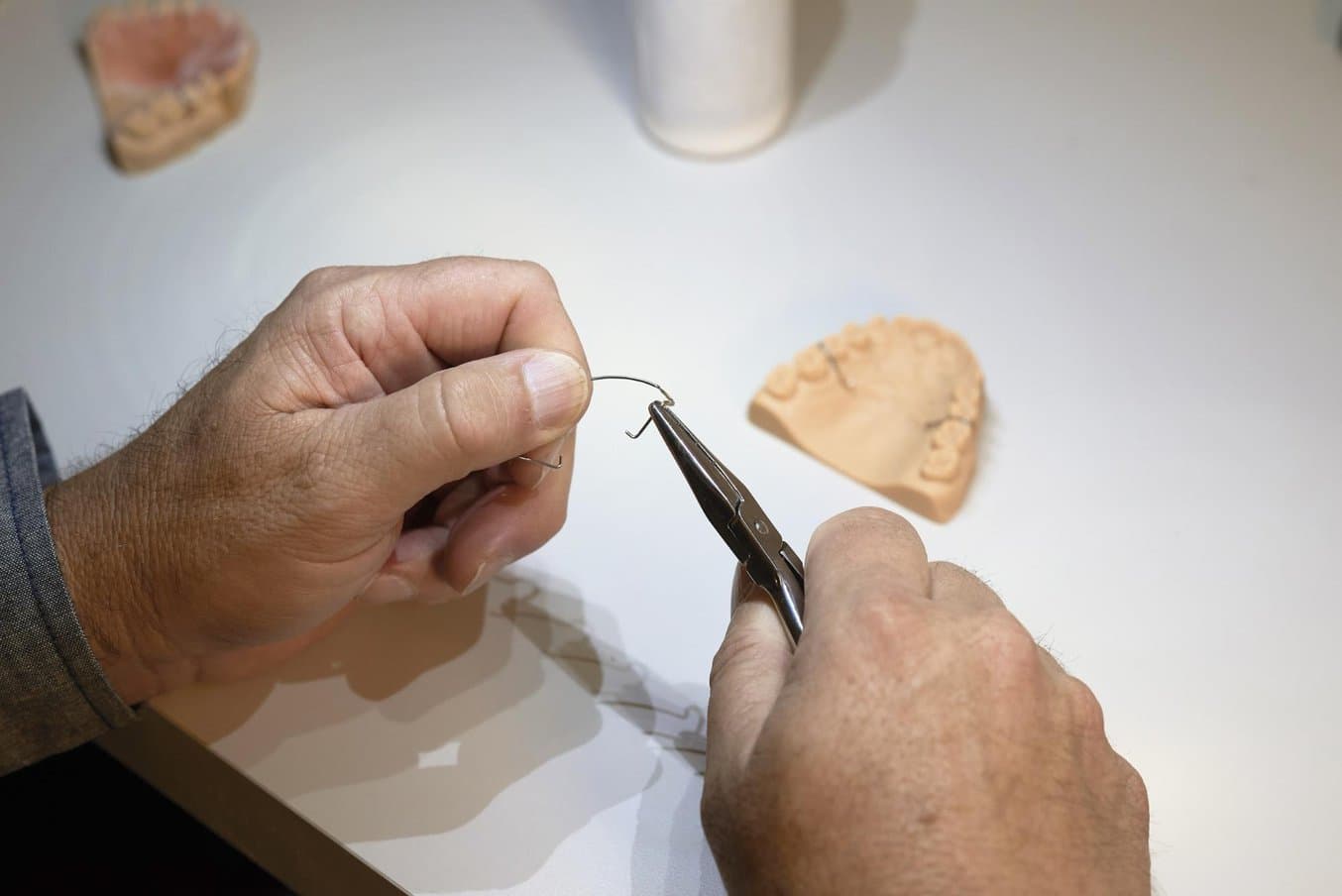 6. Create the Wire Frame
Use wire-bending pliers to form the arch wire and contour it to the patient's dentition.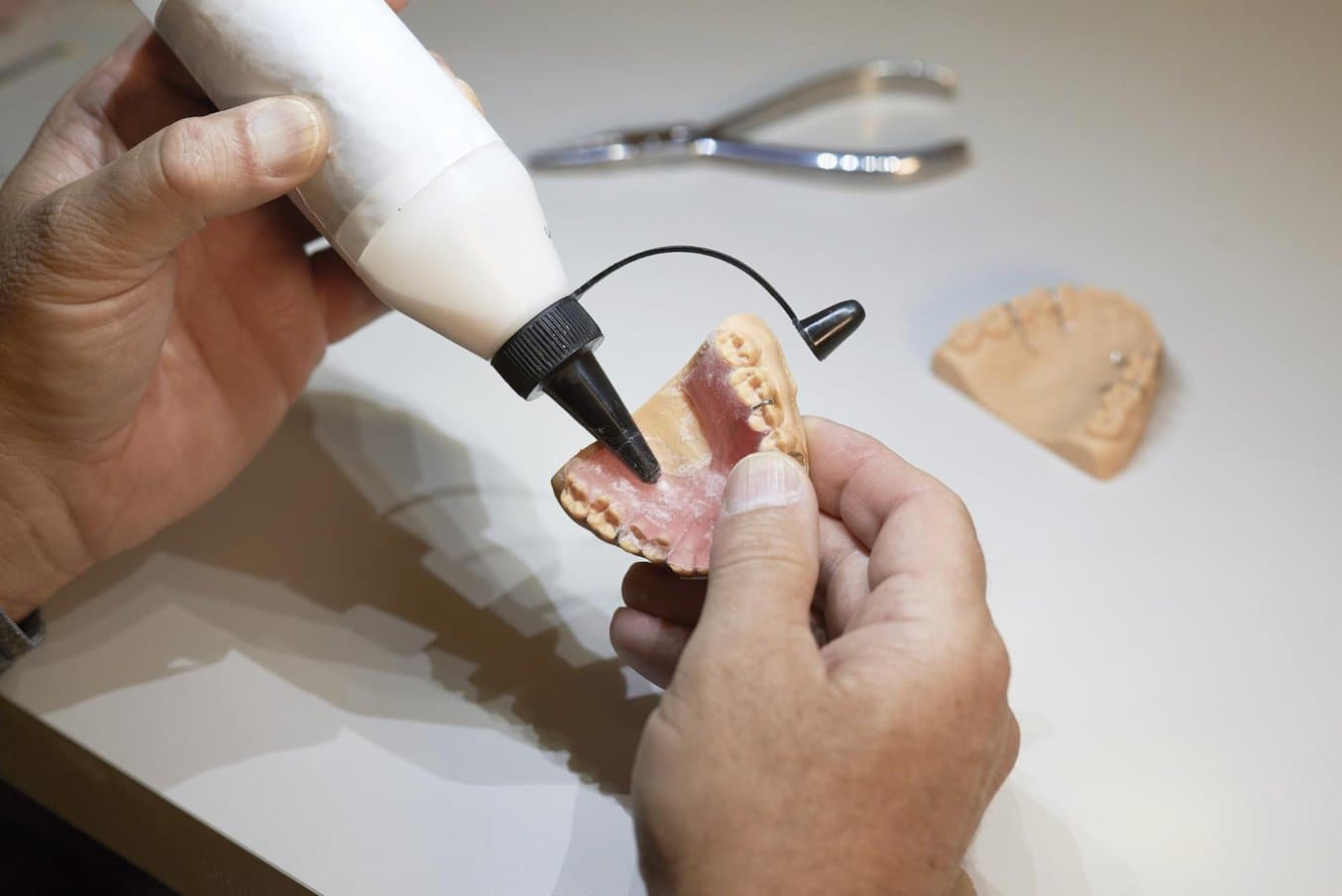 7. Apply Acrylic
Use the same techniques you would with traditional stone models to apply acrylic to the model.
8. Finish
Smooth all surfaces, then apply a wax coat to impart a glossy finish.
Fast and Cost-Effective Production
3D printing dental models must be efficient, fast, and reliable. With the Form 3 and Form 3B, print large builds overnight and smaller, faster builds during the day to reduce labor needs and maximize output. As production needs evolve, scale up without spending tens of thousands of dollars for each additional unit.
| indication | Capacity on the form 3b |
| --- | --- |
| Orthodontic models with palate | Up to 7 models per print in ~5 hr |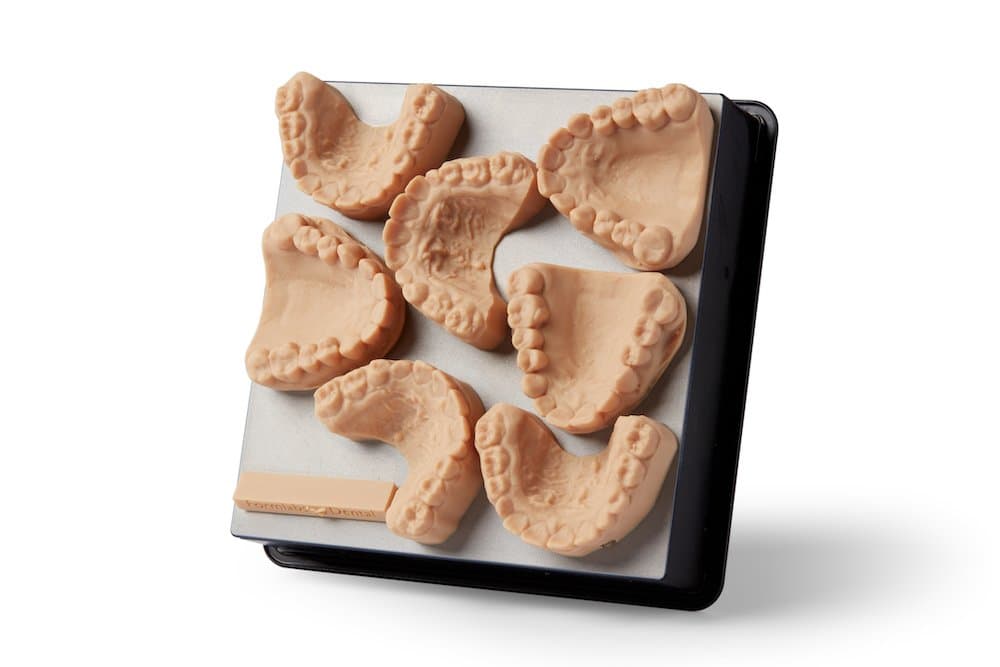 3D Printing Models for Hawley Retainers With Formlabs 3D Printers
Low Cost, Fast Return on Investment
Before bringing new technology into your dental practice or laboratory it's important to do your financial due diligence. Printing orthodontic models on Formlabs 3D printers is affordable and requires less labor than other 3D printers.
| indication | print cost on the Form 3b |
| --- | --- |
| Orthodontic models with palate | $3-4 a model |
What Our Customers Say About Working With Formlabs 3D Printers
"The Form 2 is very reliable; we call it a workhorse. We know when we go home at night that when we come in in the morning, everything will be printed. There's not going to be a failure; everything will be there. Because of that, we can build our business around them" – Sean Thompson, Adv.Prosth/Adv.Orth./DIP.PS.(dist) M.P.T. M.M.U./L.O.T.A., founder and director at Ashford Orthodontics