3D Print Patterns for Dental Casting and Pressing
Produce highly accurate patterns for crowns and bridges, copings and substructures, and removable partial denture frames (RPDs) in-house, at the lowest cost per part in the industry.
Casting and pressing restorations have been standard practice for decades, but many dental labs have been unable to integrate them into digital workflows due to the high cost and complexity of existing CNC and 3D printing solutions.
3D printing patterns on Formlabs SLA 3D printers combines the best of both worlds and empowers dental labs to produce highly accurate patterns, with a consistent and reliable digital workflow and easy to use machinery.
The Digital Workflow for Pressing and Casting Crowns, Bridges, and RPDs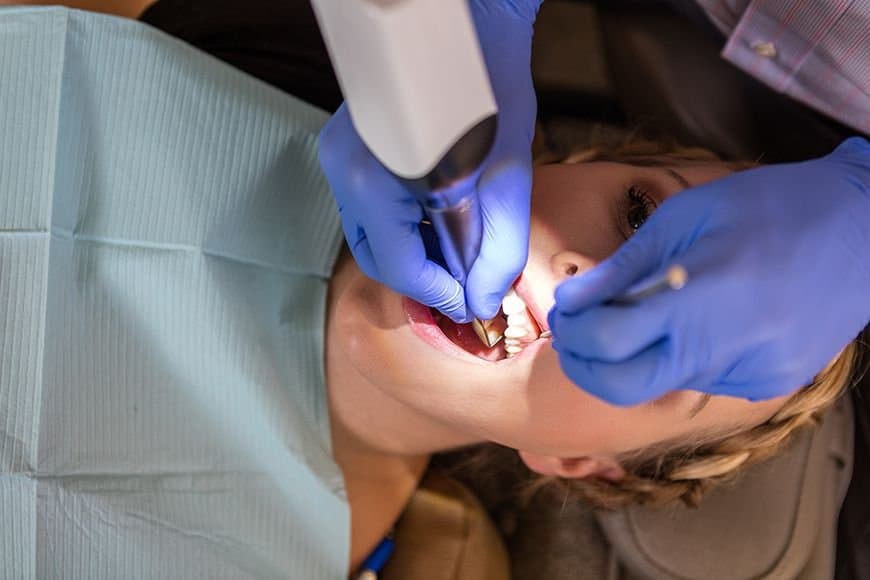 1. Scan
Collect patient anatomy digitally using an intraoral scanner, or scan a physical model or impression using a desktop scanner.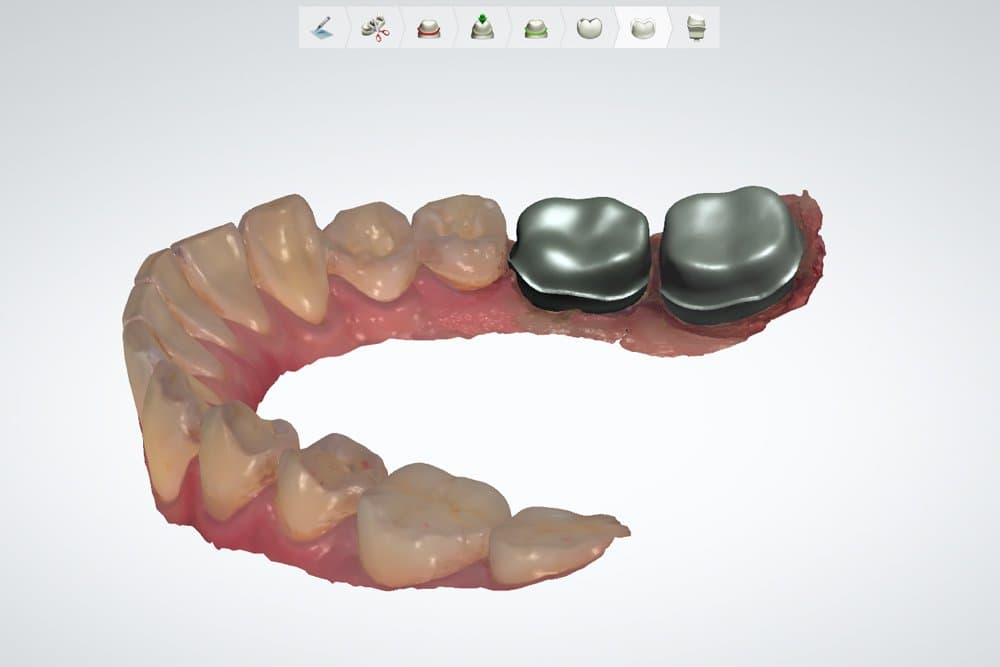 2. Design
Import the scan data into CAD software and design the desired restorations.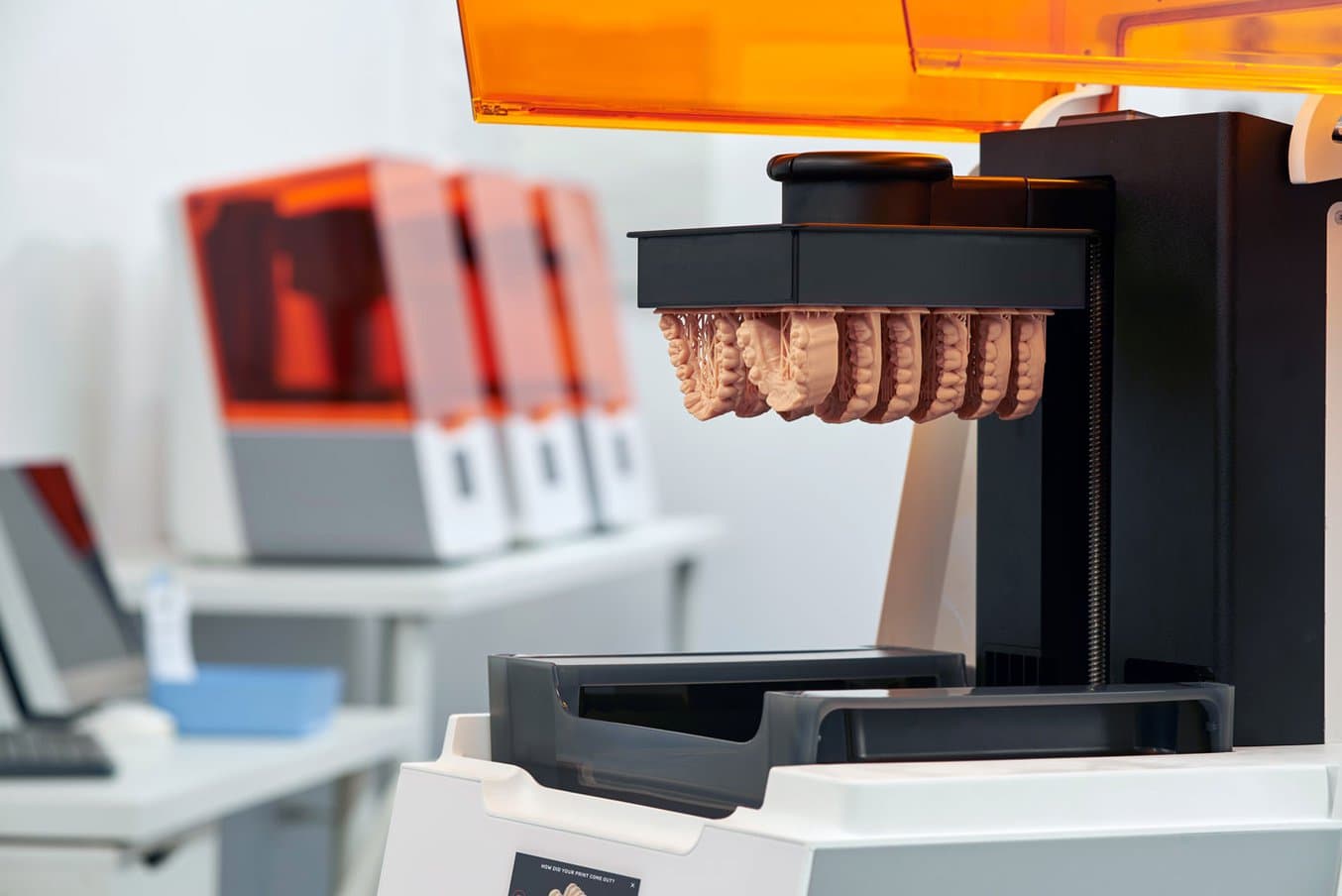 3. 3D Print
Import the 3D models into PreForm software for print preparation and send them easily to the Formlabs printer.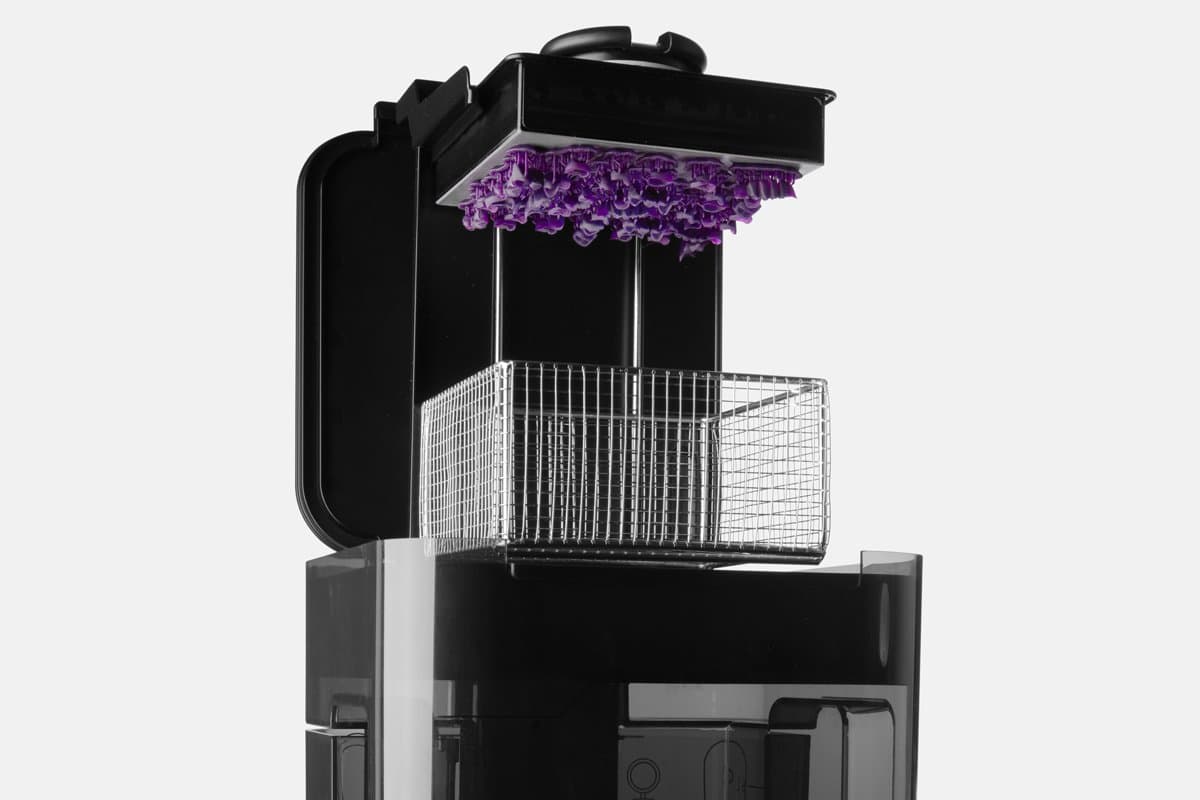 4. Prepare
Wash and dry printed parts with ease using Form Wash. Castable Wax parts do not require post-curing.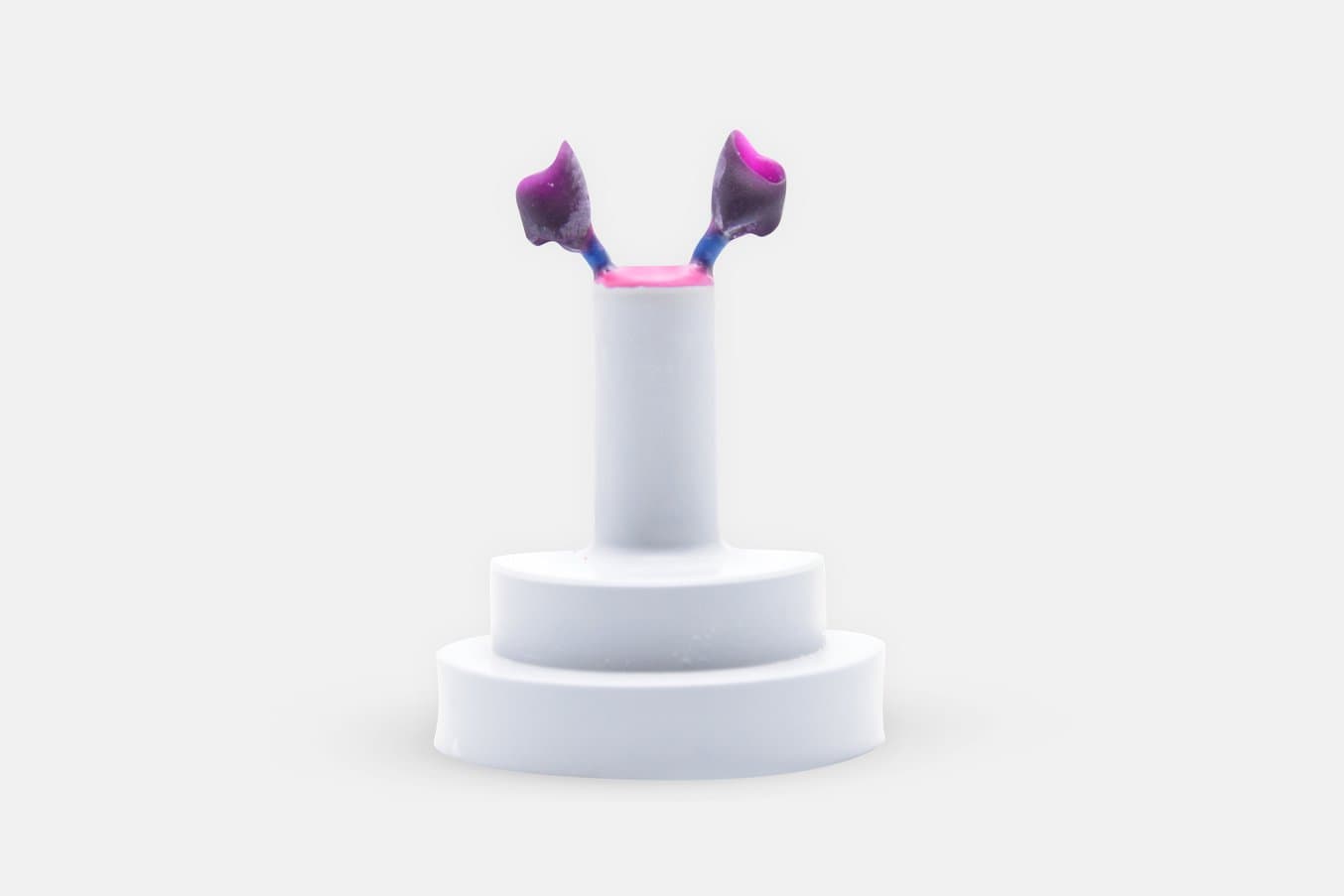 5. Cast or Press
Remove unwanted supports, invest, burnout, and cast or press your restoration following your regular workflow.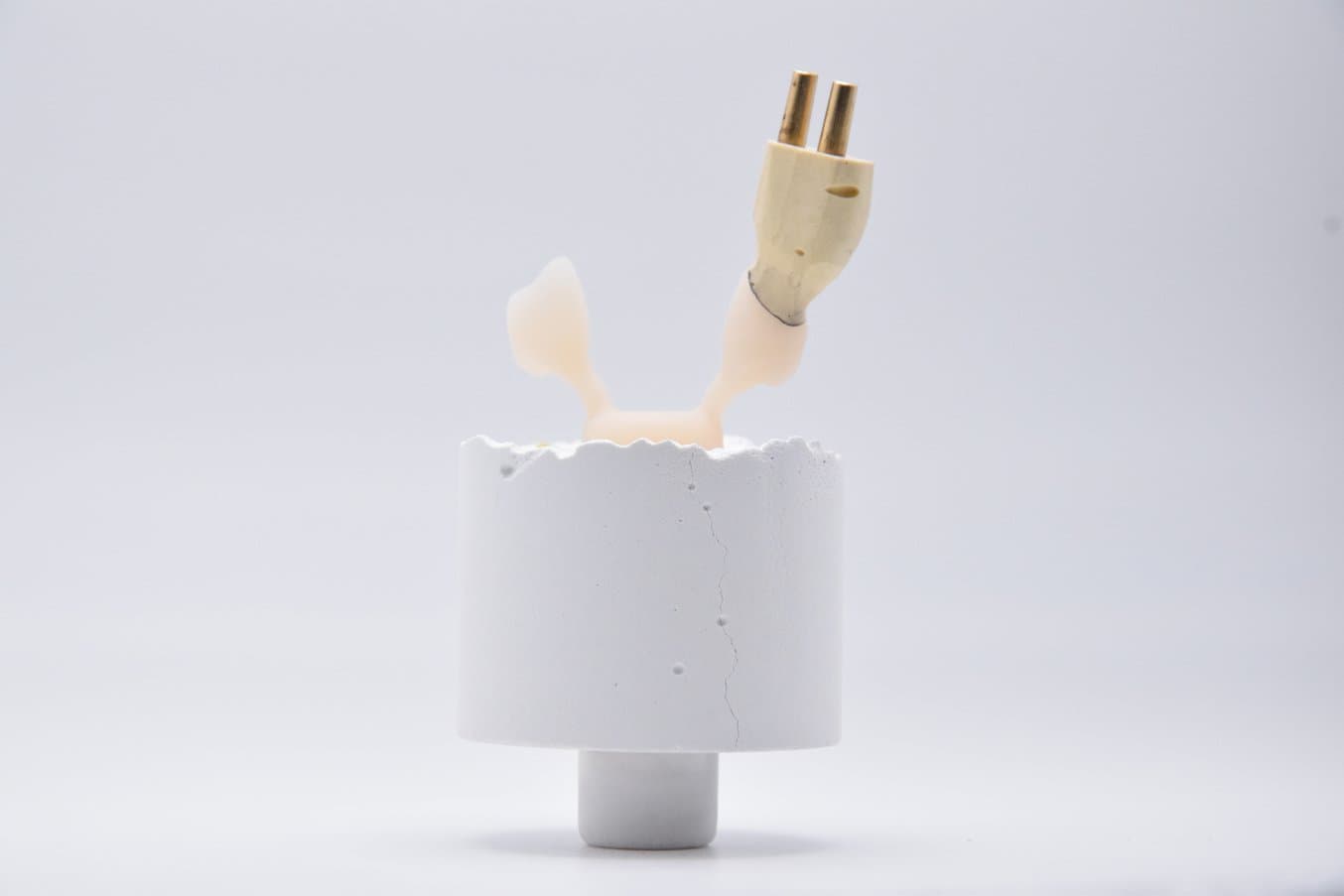 6. Finish
Finish restorations and prepare them for delivery.
High Accuracy
The digital workflow and 3D printing on Formlabs 3D printers guarantee a consistent and reliable workflow and end product. Tested at length by dental technicians, Castable Wax 3D printed patterns provide an accurate fit to the prep or abutment with sealed margins.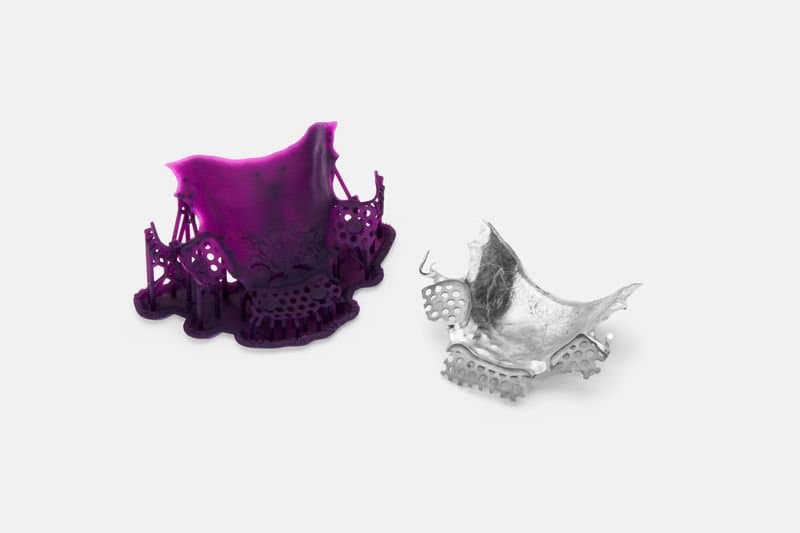 3D Printing Patterns for Casting and Pressing With Formlabs 3D Printers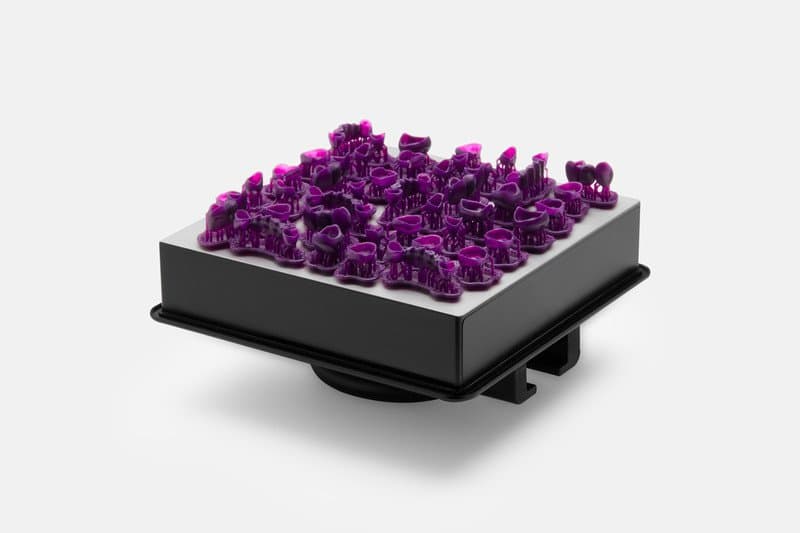 Lowest Cost Per Part and Equipment Cost
CNC milling and 3D printing solutions to create patterns for casting and pressing are often costly and difficult to use. The Form 3B offers the best cost per part in the industry and a low barrier to entry for any dental business.
| Indication | Print cost on the Form 3b |
| --- | --- |
| Crowns and/or copings | $0.25 - 0.50 |
| RPD frames | $3 - 5 |
A Quick, Reliable Workflow for Production
Formlabs Castable Wax Resin contains 20% wax for reliable casting with clean, fast (1-hour) burnout, and no post-cure required, making it just as easy to work with as traditional wax. Combined with the large build volume of Formlabs SLA 3D printers, this allows dental labs to produce a significant amount of patterns with a simple workflow. Remaining print capacity can be used for other indications, like models or occlusal guards.
| Indication | capacity on the form 3b |
| --- | --- |
| Crowns and/or copings | Up to 100 parts per print in ~8 h |
| RPD frames | Up to 7 frames per print in ~8 h |
What Our Customers Say About Working With Formlabs 3D Printers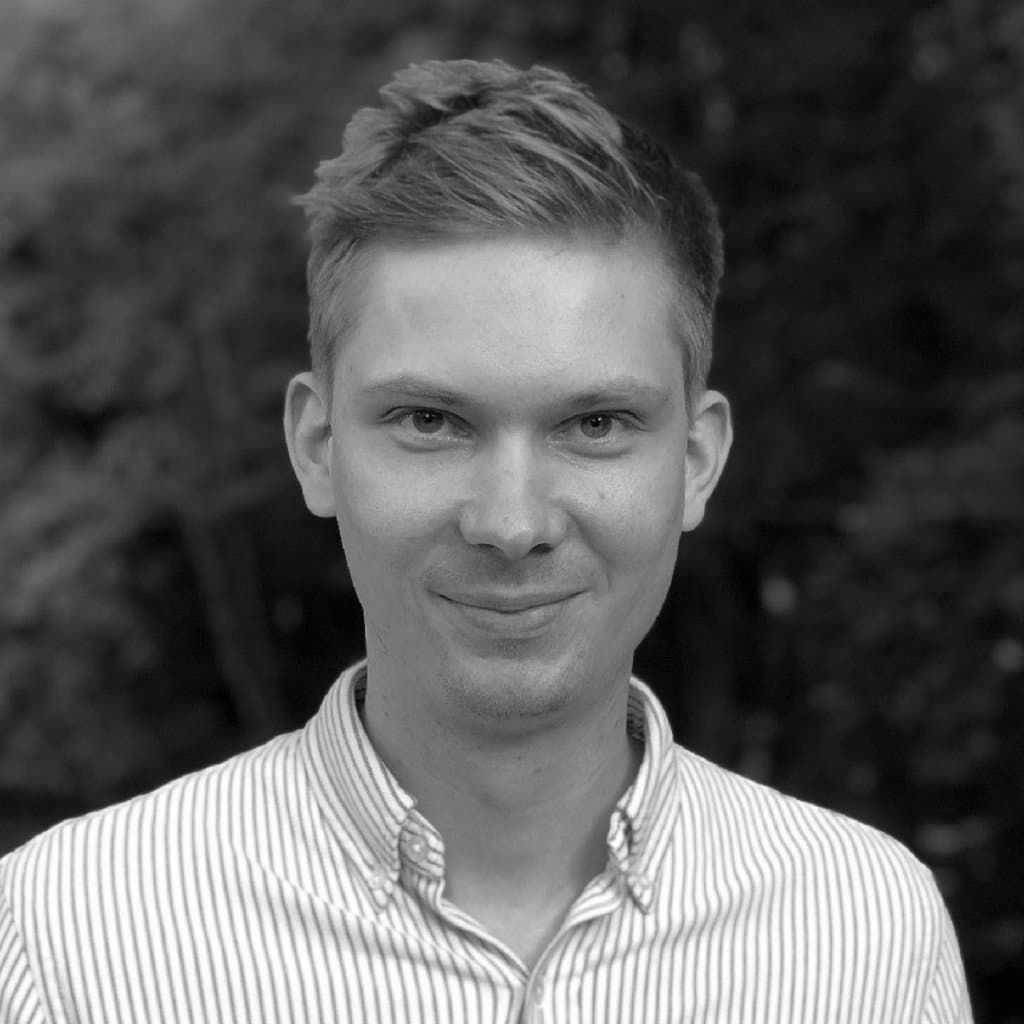 "Castable Wax Resin fits seamlessly into my existing workflow and complements my milling machine perfectly. It allows me to print removable partial denture patterns for casting or even crown and bridge patterns for pressing. The material burns out cleanly and is easy to work with."
-STEPHAN KREIMER, MDT, KREIMER DENTALLABOR GMBH & CO. KG
Webinar: New Castable Wax Resin for Dental: Efficient, Cost-Effective Production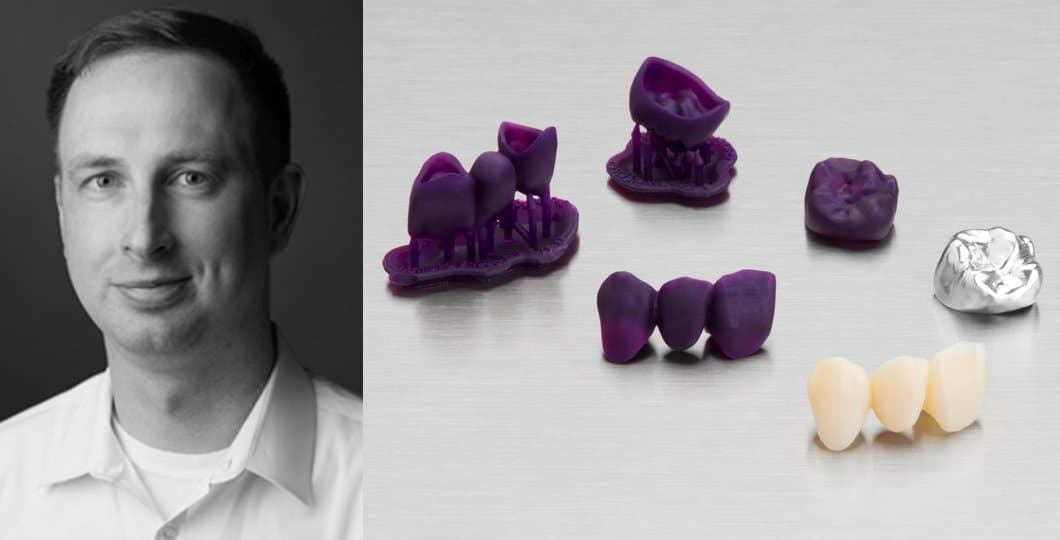 In this webinar, Sam Wainwright, dental product manager at Formlabs, discusses how 3D printers and specialized materials with dental CAD software can help your dental lab scale production of fixed restorations in-house, and shares practical tips for building digital production workflows for casting and pressing crowns, bridges, and removable partial dentures (RPDs) using patterns 3D printed on Formlabs 3D printers.