Post-Processing
Produce parts you'll be proud to deliver with a tried and tested, start-to-finish dental 3D printing workflow that's certified biocompatible. Our post-processing solutions simplify and automate post-processing so you can consistently produce quality results and maintain a tidy workspace with less time and effort.
Form Wash, Form Cure,
and Fast Cure
Streamline and automate rinsing and post-curing of stereolithography dental 3D prints. Cure any dental part in one to six minutes with Fast Cure, our high-performance curing unit.
Explore All Products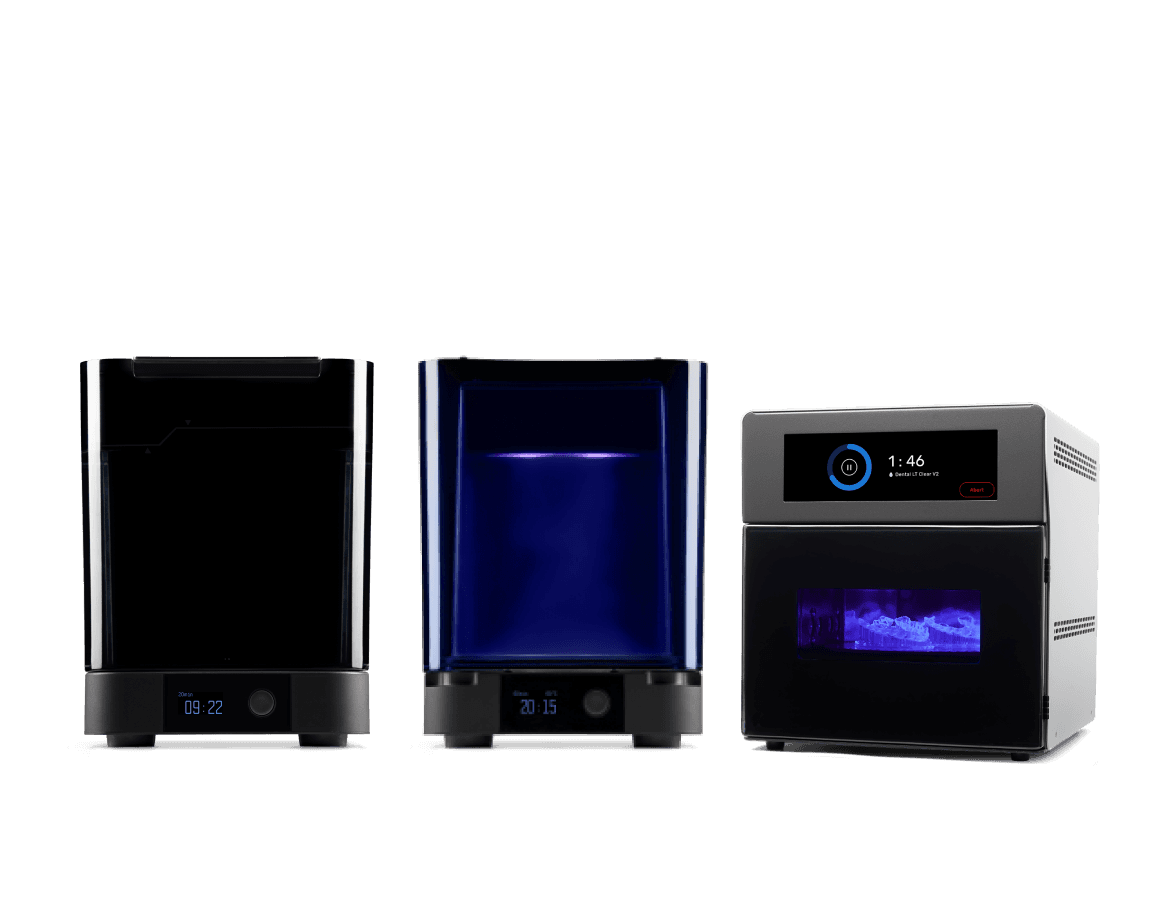 Form Wash L and Form Cure L
Our large-format stereolithography post-processing solutions streamline and automate the workflow for high-volume dental production.
Explore Form Wash L and Form Cure L