Form Wash, Form Cure, and Fast Cure
The Perfect Finish, Every Time
Formlabs Dental makes it easy to produce parts you'll be proud of with a start-to-finish dental 3D printing workflow that's certified biocompatible. All stereolithography 3D prints require rinsing and post-curing to remove uncured resin and achieve peak quality. Our automated solutions make post-processing simple. 
Pair the Form Wash with either the Form Cure or Fast Cure.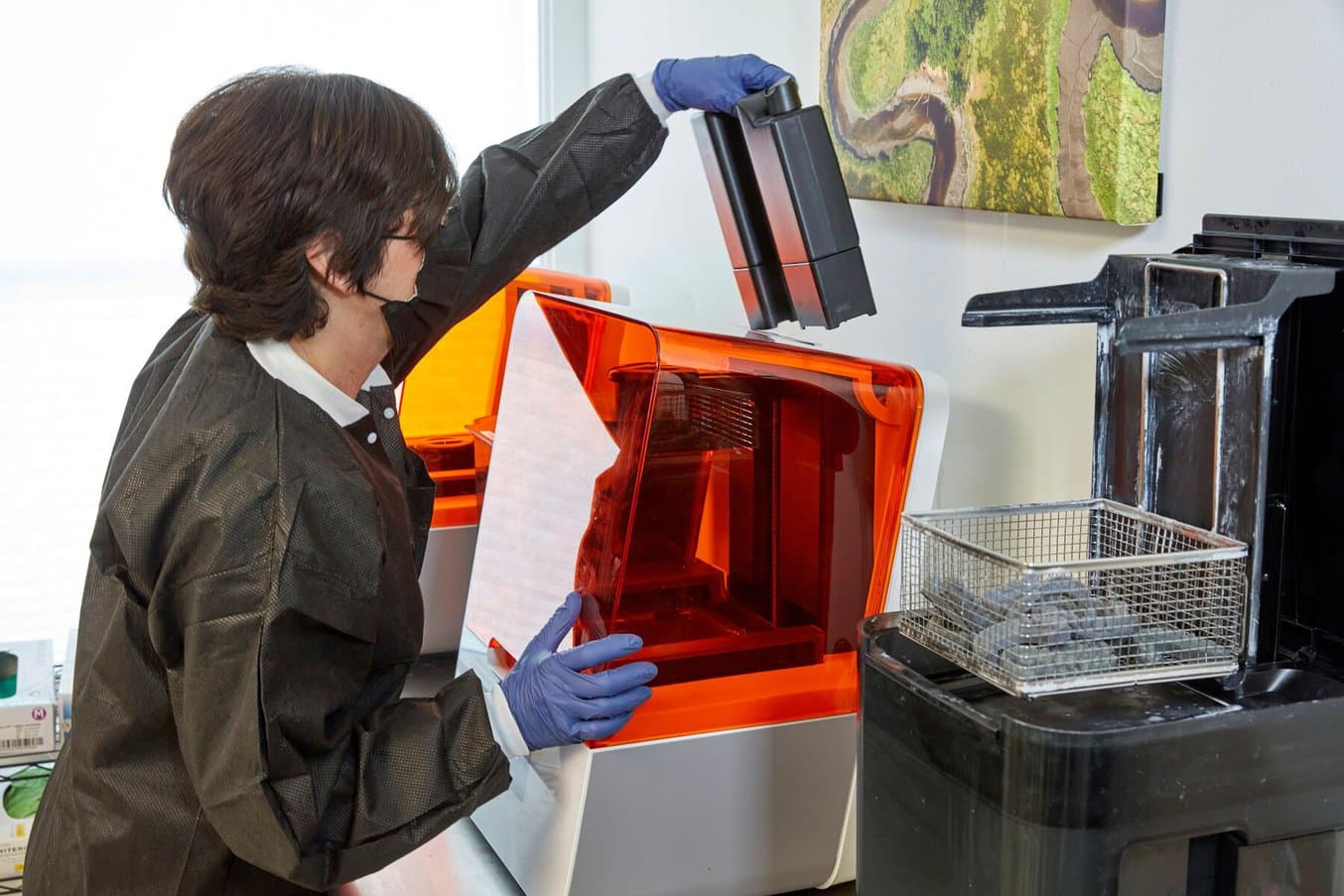 2. Wash
Insert the build platform directly into Form Wash after printing for a consistent, automatic rinse.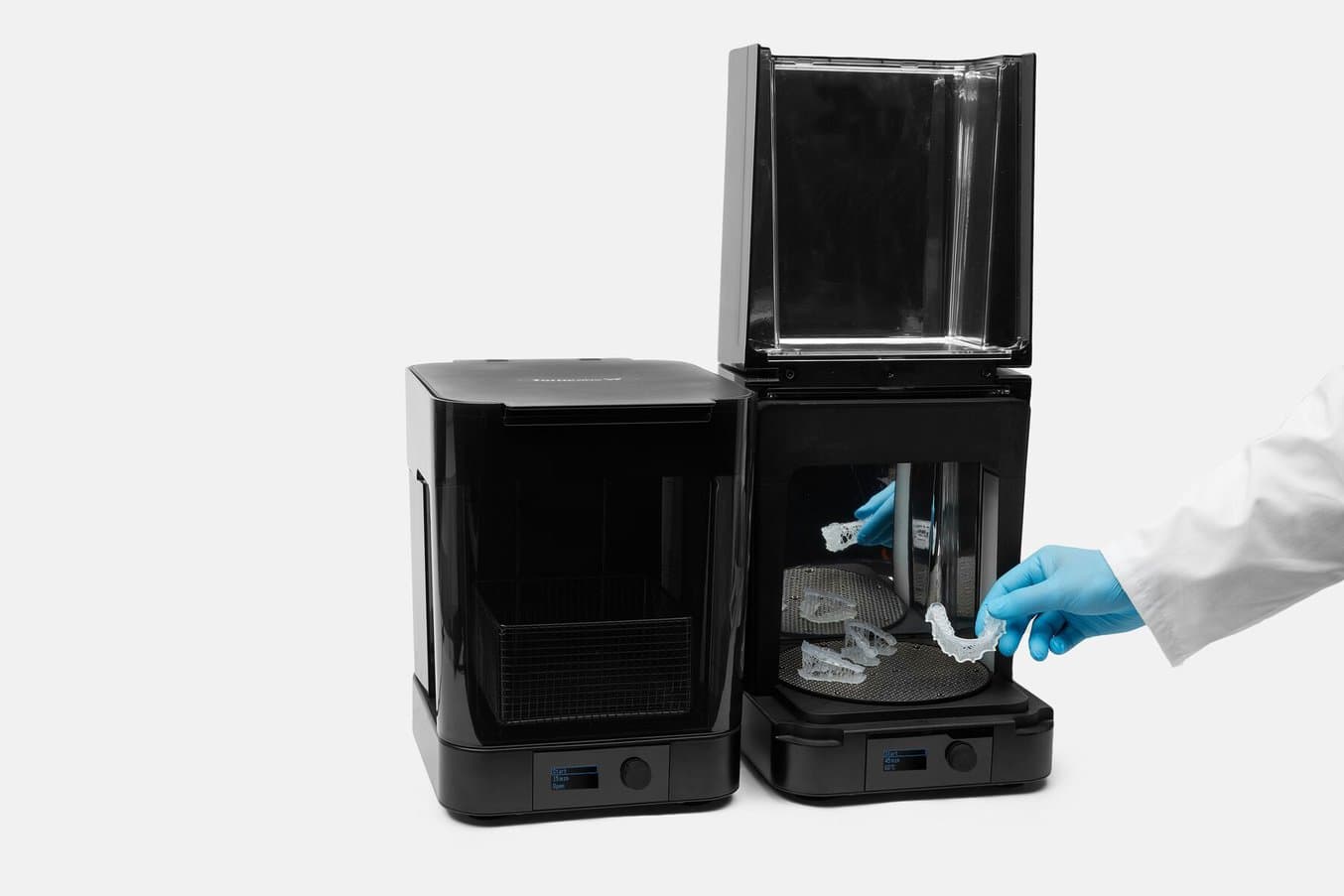 3. Cure
Transfer the part to our automated post-curing station, Form Cure, and cure using our recommended settings.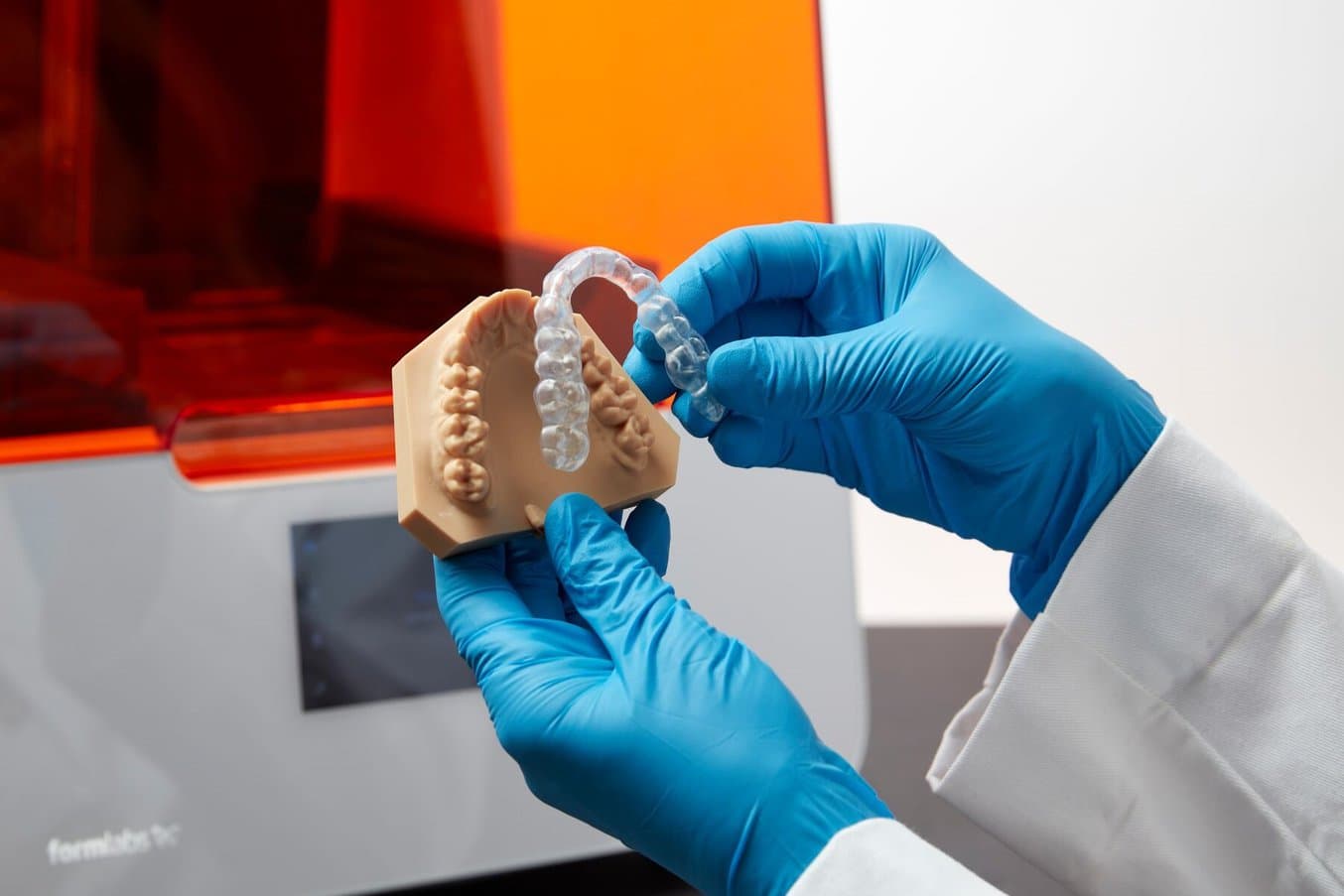 4. Done!
Parts are ready to deliver.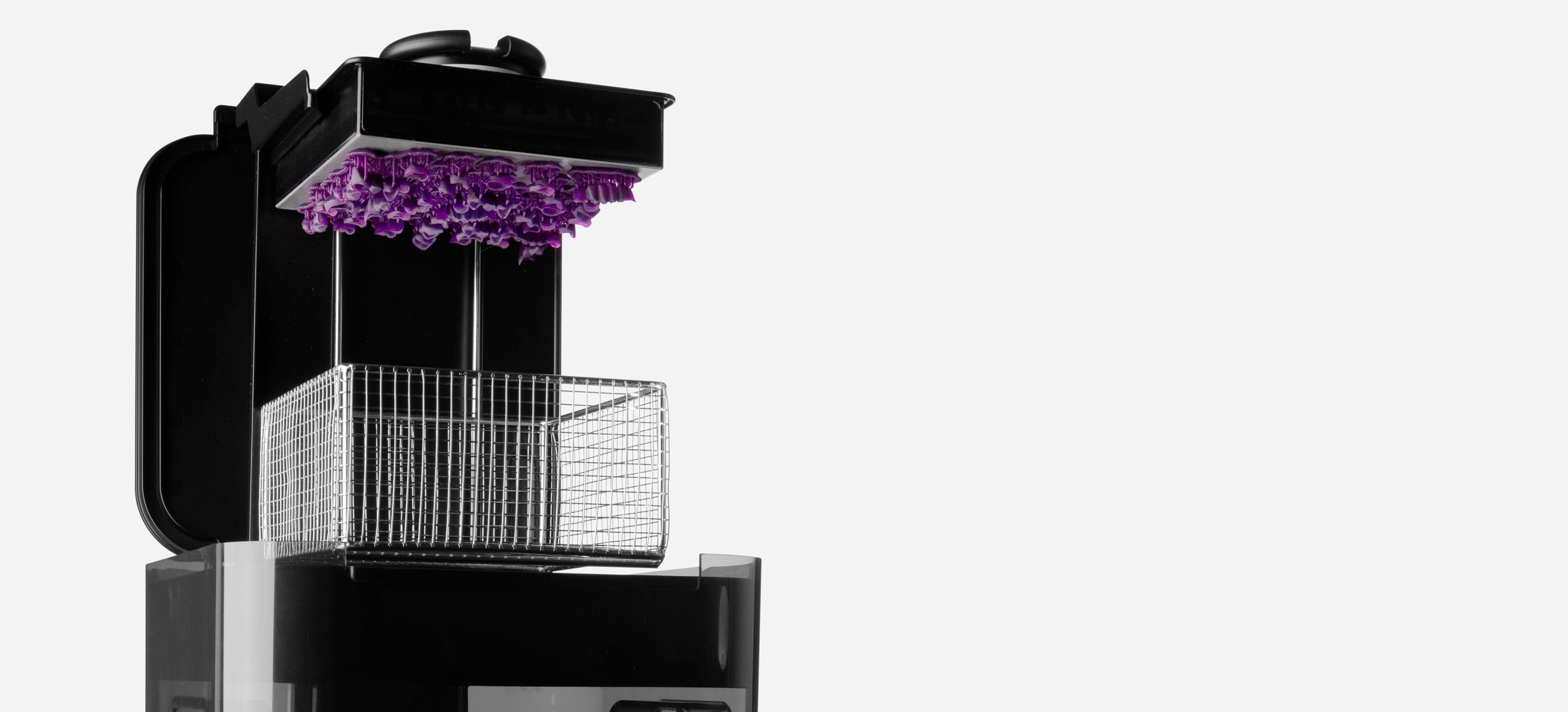 Post-Curing, Simplified
Our standard, automated post-curing solution, Form Cure, includes custom settings that maximize material performance, ensure consistent dimensional accuracy, and meet biocompatibility requirements for every Formlabs material with just the push of a button.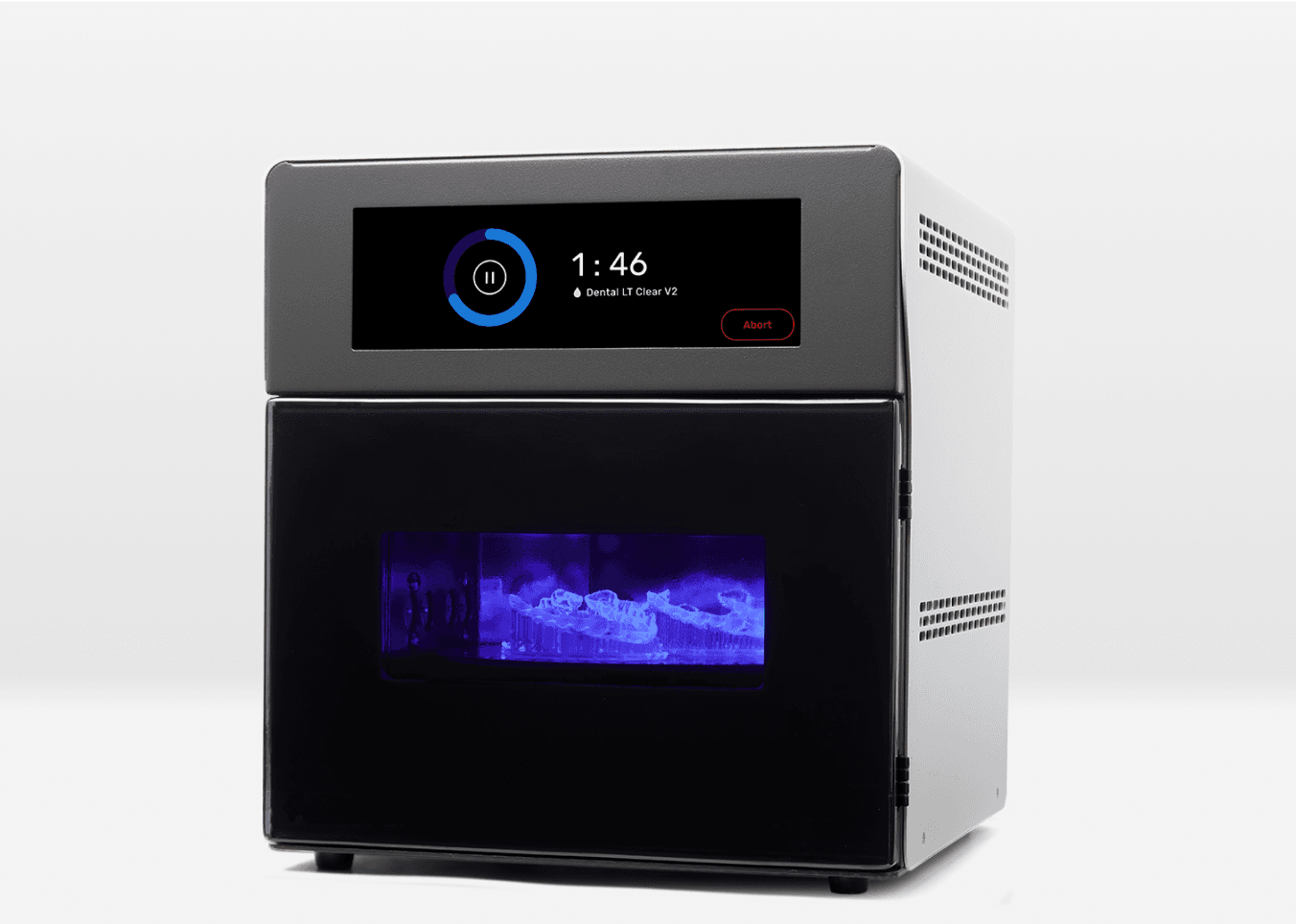 Post-Curing, Supercharged
Fast Cure cures parts 90% faster than Form Cure  to allow more efficient chairside treatments. Our powerful and fast post-curing solution includes custom, validated settings to maximize material performance of our Dental resins.
Less Effort, Higher Throughput
Formlabs post-processing solutions streamline your 3D printing workflow so you can consistently produce high-quality parts, allowing for more efficient patient treatments. 
A Streamlined Solution For High-Volume Production
Post-process your dental parts in batches and improve efficiency with Form Wash L and Form Cure L, our large-format automated post-processing solution designed for high-volume production.
Explore Form Wash L and Form Cure L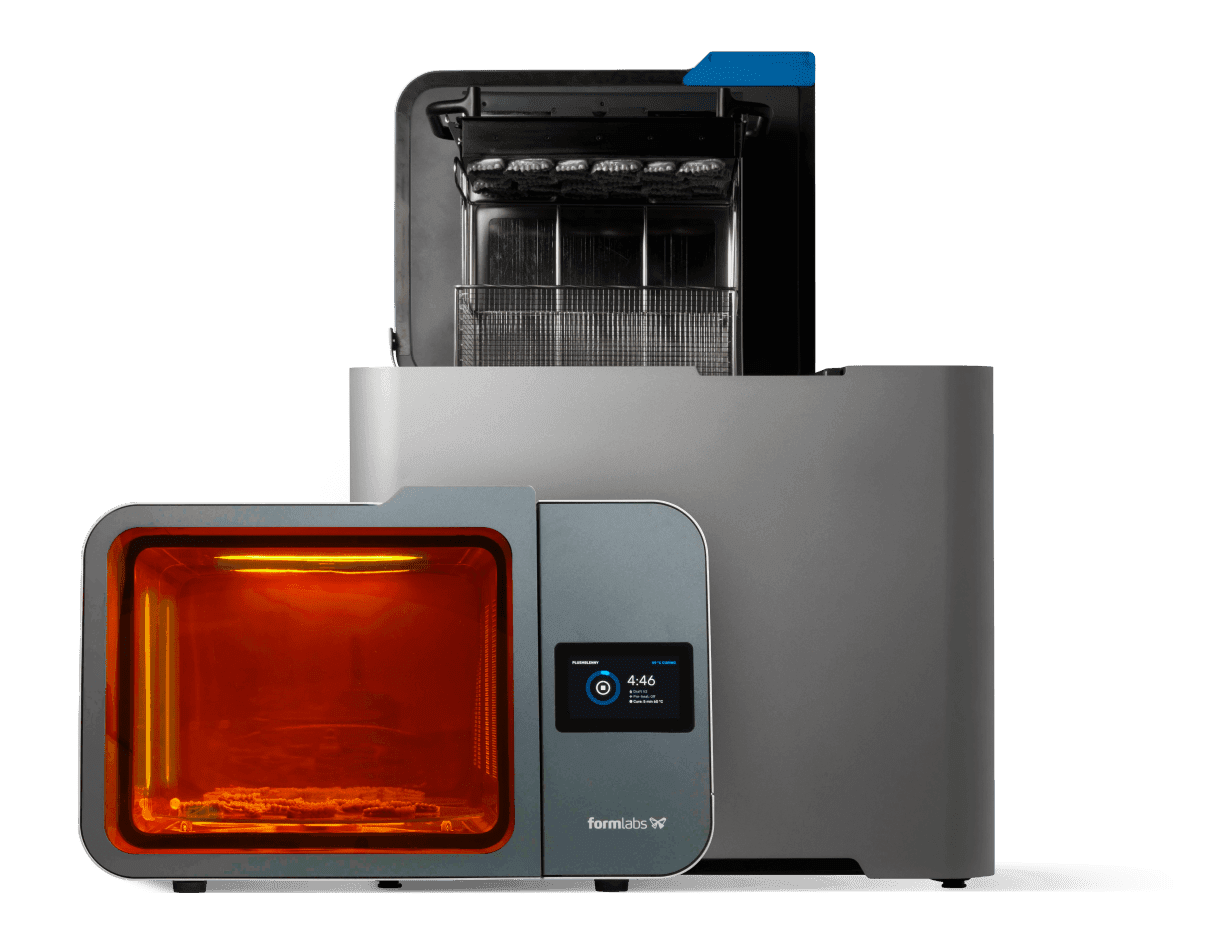 Dentistry Made Easy With Formlabs Dental
The Form 3B+ Complete Package includes all of the tools required to bring high-precision 3D printing into your dental lab or office.