Effortless 24/7 Production With Formlabs Automation Ecosystem
Reach new levels of productivity with a fully automated 3D printer fleet that you can operate at any place and from anywhere.
Maximize the Capacity of Your 3D Printer Fleet
Skyrocket your ability to produce high-quality, economical models with 24/7 back-to-back production. Automatically operate your fleet to eliminate idle printer time with easy-to-implement solutions that require no extra training.
Save Money and Time
Minimize cost per part with labor savings of up to 80%*. The Formlabs Automation Ecosystem lets you significantly reduce the amount of labor needed to create each dental model. By printing, removing parts, and starting the next print autonomously, production doesn't have to stop when you leave work. With Form Auto, batch post-process a bin full of parts at once in minutes.
How to make 1000 3D printed dental arches (Draft Resin) in one day**:
| Set up | With Automation Ecosystem | Without Automation Ecosystem | | |
| --- | --- | --- | --- | --- |
| Printers Needed | 4 | 6 | | |
| Number of cartridge changes | 2 | 14 | | |
| Shifts Required | 1 | 2 | | |
| Cost per part | $1.84 | $3.06 | | |
* Calculation based on dental arches printed in Draft Resin at 200µm.
**Calculation includes equipment and labor costs, and amortization.
Download Our ROI White Paper
Curious to see how much you can boost productivity?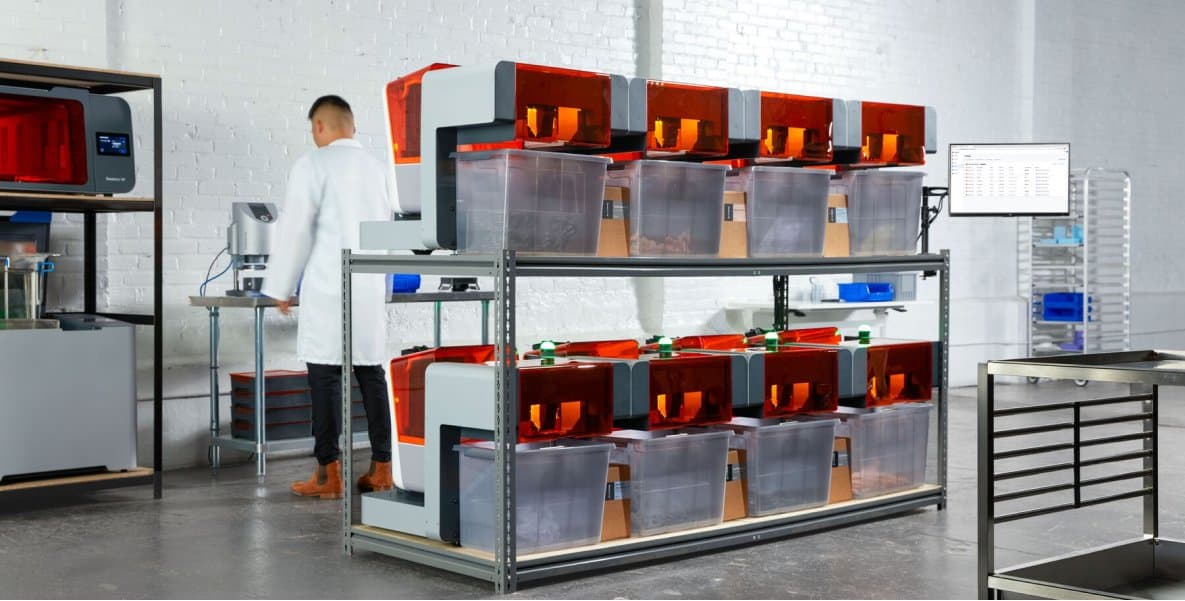 Nonstop Production with the Automation Ecosystem
Learn more about how to scale your lab without increasing printer management complexity with an in-depth walkthrough of the Formlabs Automation Ecosystem.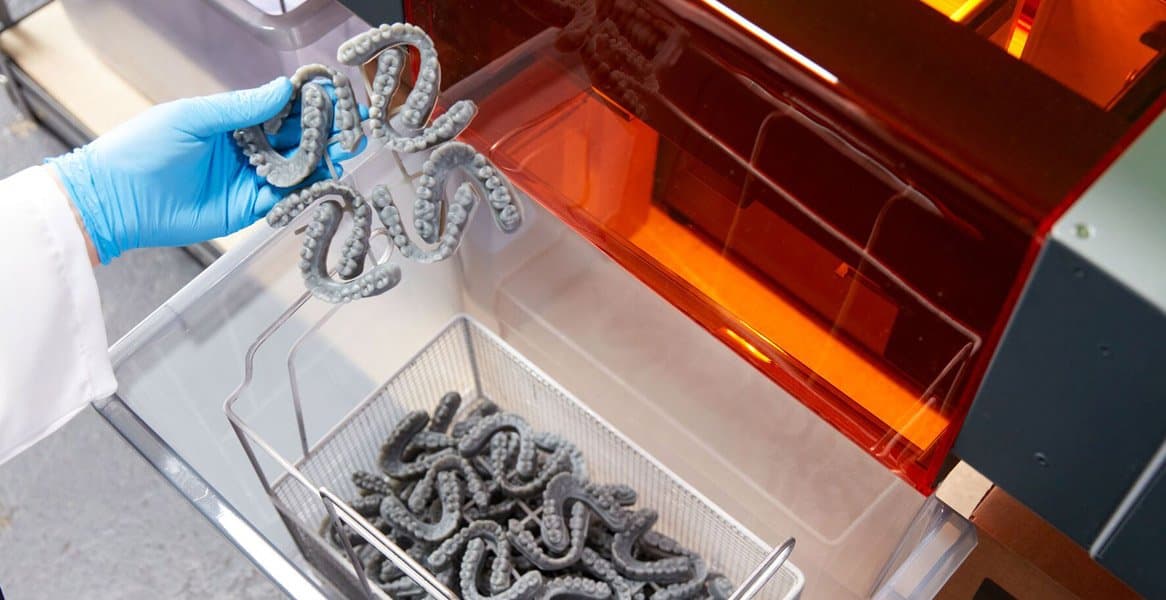 Calculating ROI for the Formlabs Automation Ecosystem
In this whitepaper, we'll walk through three manufacturing scenarios to explain cost per part and return on investment (ROI) calculations.
Digital Dentistry: Automation in Action
Perfect Finish Ortho Lab looks to automation to increase production, while keeping the staff they have. Form Auto allows the lab to print more, especially over the weekends, without having a tech coming in.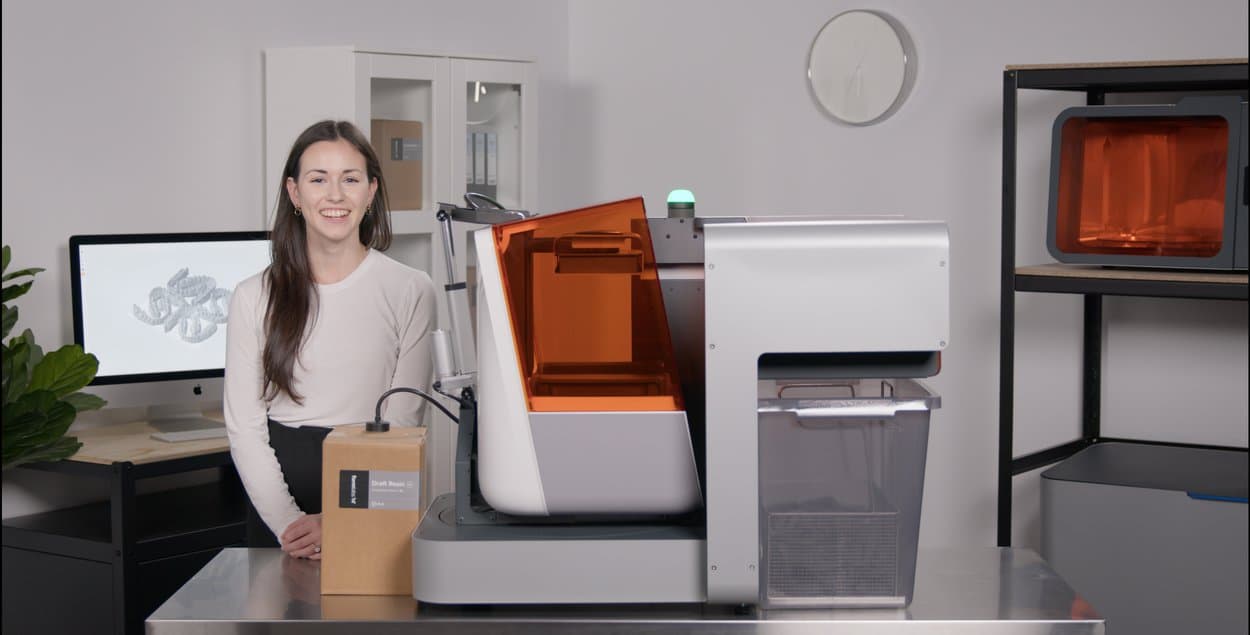 How to Produce Models at Scale
Watch how leveraging automation in your 3D printing workflow can reduce idle printer time and minimize operator interactions to boost productivity.
Before, we would queue the printers up, and our tech would come in on Saturday, clear the printers, and start the next job. Now, with Form Auto, you load the printers up, and the models are all done on Monday. We have weekends when the staff doesn't have to come in, and the models were ready on Monday morning.
Realize the Benefits of High-Throughput Automated 3D Printing
Scale your lab's capacity with demand and produce restorative and orthodontic models more quickly and cost-effectively than ever with Form Auto, Fleet Control, and the High Volume Resin System by Formlabs.
Form Auto
Automation Hardware for Your Form 3B/3B+ 3D Printers
Form Auto is an automated hardware extension for Form 3B/3B+ printers that seamlessly removes finished parts from the Build Platform 2 and starts the next print without the need for operator interaction, enabling 24/7 printing without downtime.
Form Auto can finish and accept new prints autonomously to work through a multi-print queue. Click 'Print' from anywhere, and have many parts waiting for you.