Meet Image Gallery Lab: A High-End Boutique Lab Using 3D Printing Technology to Stand Out From the Crowd
Lonni Thompson CDT is the Founder and President of Image Gallery, a world-class boutique dental laboratory based out of Dublin, Ohio, with a specific focus on high-end cosmetic work. With decades of experience in making patients proud to smile again, Thompson thrives when finding ways to deliver ever-better results. She recently undertook one of the most exciting challenges of her career: doubling her eight-person lab's revenue in three years.
Thompson told us that devising new production methods keeps her invested in the daily work, too. "My goal was to not be the biggest laboratory but the best laboratory. I've had my own business for over 40 years, and we've always been on the cutting edge. After being in this business as long as I have, I'm still having fun, which is pretty amazing." Image Gallery has successfully navigated a competitive market, showing that small labs can use digital technology to compete with larger labs and grow quickly by offering high-end boutique artistic work.
In this post, we hear from Thompson about how she built her team, why they continue to invest in digital technology, and how her relationship with Formlabs Dental enables flexibility and profitability in a tough marketplace.
Founder and President of Image Gallery
Lonni Thompson
Lonni Thompson has been a Certified Dental Technician for over 40 years and is a sustaining member of the Academy of Cosmetic Dentistry.
Connect With Lonni Thompson
Increased Investment With Formlabs Dental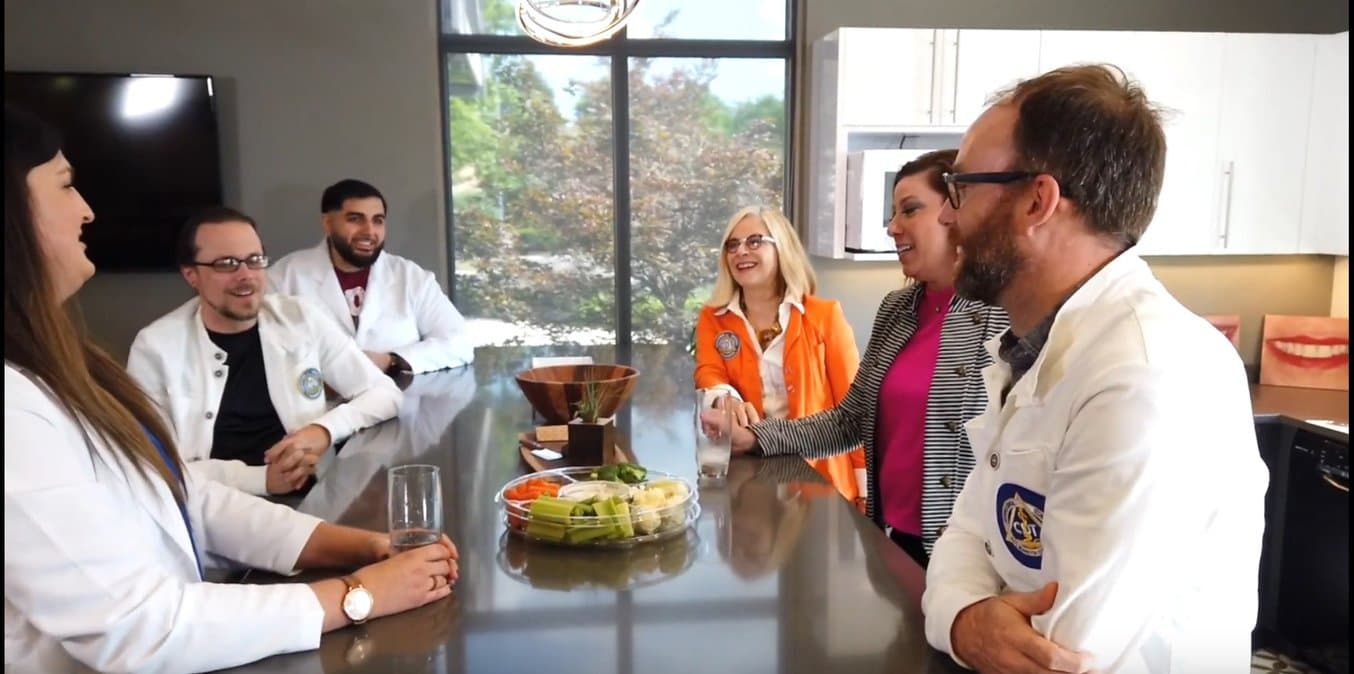 Thompson's lab recently went through a major renovation, and with it, an increased investment in 3D printing. Thompson was ready to scale and eliminate outsourcing, and as a user of Formlabs technology for many years, the question for her business was: should they stick with Formlabs, or go with a different 3D printer? The reasons she decided to invest in Formlabs are:
The Form 3B is an excellent product. Other dental printers with smaller build platforms require more touch points throughout the day, often requiring dedicated staff to perform mantaints on the printers. Thompson observed that the build area on the Form 3B allowed her team to produce the daily throughput their clients required, without supervision or maintenance. She told us, "Oh my heavens, I don't want to hire someone to stay there all day. Other printers had small build plates. I mean, I might as well keep my model department, right? The Formlabs build plate is a good size and it fits all of our needs to make sure that we can do all the products that we need."
Formlabs Dental's commitment to resin development. Formlabs has a dedicated materials team working on the latest and greatest in dental materials, all of which are developed in-house for optimal performance. Thompson told us that, "Formlabs keeps improving the resin materials. They're on the cutting edge."
The maintenance and upkeep with Formlabs is far better than any other printers. Thompson told us that the "maintenance of the Form 3B is so much better than any of the other ones. I've been around for a long time and we're well known here. And I would have so many people coming in here showing me their products. And literally, there is no way that I'm going to do that much maintenance on it." Printers such as the Form 3B are made to print 24/7, delivering accurate prints around the clock.
The Formlabs Dental support team. Every Formlabs Dental printer comes with access to the Dental Service Plan to help when issues arise, along with our online suite of support tools and resources. For Image Gallery, this meant not having to worry about long downtimes if there was an issue with their printers.
After Image Galley's renovations and increased investment in digital dental workflows, the team was about to completely eliminate outsourcing. The results were palpable, with Thompson telling us that, "With the amount of work we are doing now, I have been very pleased with this renovation. I want to say we have doubled my revenue in three years." Going forward, Image Gallery is positioned to remain the clear leader in the boutique lab space in Ohio. Its major digital investments are paying off not only in current revenue growth, but also positioning the lab as a renowned leader in high-end artistic dental work.
Thompson told us, "We're 85% digital. You're never going to get rid of the model department, but I want to come as close to that as possible. And the technicians do too. The young girl who's doing the model work, I mean, it's just no fun. And the work is just ugly and time consuming. If you could 3D print something, why am I there pouring all of this stuff? Digital is such a better workflow, with better accuracy, and you get a better product."
Model Resin: It's a Better Product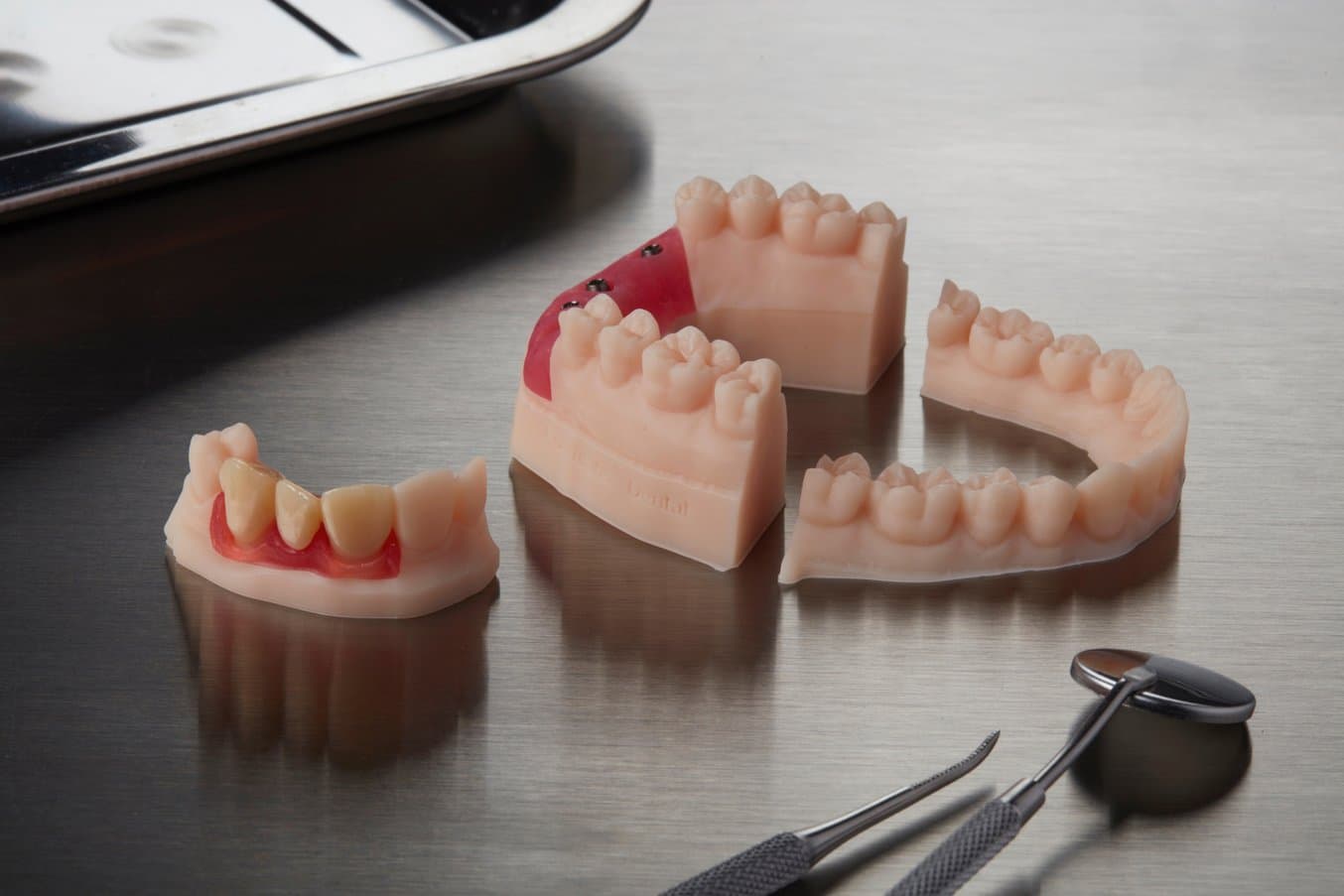 Thompson was a beta tester for the December 2021 reformulation of Model Resin, which was re-developed to meet the precision, reliability, and throughput requirements of restorative dentistry. The goal of the new formulation was to enable dental professionals to print models quickly and efficiently, while increasing accuracy.
Before that, Thompson's technicians were printing with the previous formulation of Model Resin, V2. After using the new formulation for a couple of weeks, she told us that the lab "has now completely switched over to Model Resin V3. I love the color and the new texture, and it's stronger. The old formulation had a mushy feel to it, but now it's easier to make sure the dyes are settled. Overall, it's just a better product."
New materials such as Model Resin V3 are compatible on all other Formlabs Dental printers, including the best-selling Form 2 and the large-format Form 3BL, meaning labs such as Image Gallery don't need any additional investments in hardware to take advantage of them.
Having the right technology in place is only one piece of the puzzle that is running a successful dental lab. Even more important is hiring a skilled, compassionate staff that knows how to deliver results. One unique angle Thompson has taken to hiring staff is looking for creativity during the interview process. This includes hiring from a local digital art school, tapping into young talent that is both creative and knowledgeable about digital technology.
Thompson laid out her hiring philosophy, telling us that students at digital art schools, "know artistry and digital, they've grown up with that. So you take those combinations and put them together and that's why I have such a great team now. I look for someone who knows our mission, knows what we're looking for, that has that high-end capability and you can teach them what they need to learn. The only thing you can depend on in this world is change. And changing to digital is hard, it's a major change. So to help my team I try to adopt and be ready for change, and that has been a huge help."
Finally, Thompson told us that she "believes in paying interns. I think it's just awful that people would not pay their interns, but that's another story." Lab technicians are in short supply, with fierce competition for both experienced employees and interns alike. Thompson created a profit sharing program for all full time employees as an incentive to grow the business. She said that, "we have goals set for a profit-sharing program. The goals are set for each three-month period because you can have one bad month and one good month. But every three months, it [profits] goes into a pool, and employees get 10% of the profits. So they're on board with our changes too."
Learn More About Formlabs Dental
Additive manufacturing is the future of dental technology and laboratories, enabling medium and small sized laboratories to compete and excel. Recent investments made by Thompson and her team will allow Image Gallery to continue to create long-lasting, well-fitting restorations.
Learn more about Formlabs Dental below, or request a free sample part of Formlabs Model Resin to feel the latest version of our material for yourself.