Reliable, easy-to-integrate 3D printing solutions, with validated workflows for 15+ dental indications.

High-Performance Dental 3D Printing Materials
Grow your business with a wide range of applications with peace of mind through regulatory compliance. Switch seamlessly between a library of Dental Resins with a no-hassle, automatic dispense cartridge system.
Explore All Indications
Request a Free Sample 3D Print
See and feel Formlabs quality firsthand. We'll ship a free sample part to your lab or practice.
Product demo
The Most Trusted Dental 3D Printer: An Introduction to the Form 3B+
The Form 3B+ provides dental professionals with maximum performance and versatility with an easy workflow. Join Dr. Rick Ferguson, DMD, DABOI/ID, DICOI for a hands-on demo with the Form 3B+, the flagship 3D printer from industry leader Formlabs Dental.
Watch the Webinar Now

SEE HOW MUCH YOU CAN SAVE
Try our interactive ROI tool to see how much time and cost you can save when 3D printing on Formlabs dental 3D printers.
Easy and Powerful Software Solutions
A suite of efficient, smart and intuitive tools to enable your productivity in an easy way. In a few clicks, prepare parts and start printing so you can focus on providing dental care to your patients.
Learn More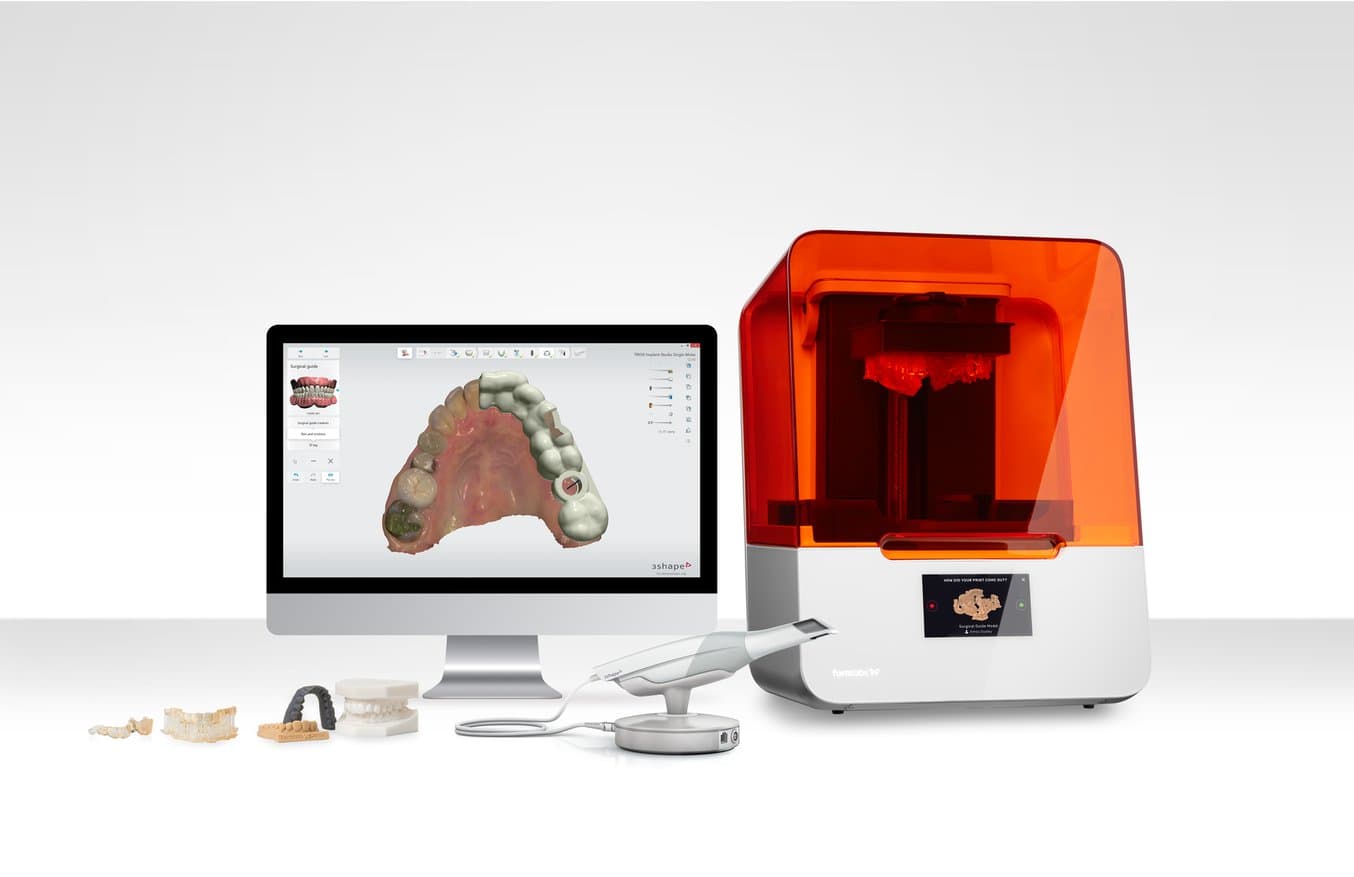 Formlabs Dental Academy
From step-by-step guides and application workflows, to clinical case studies and white papers, our resource library has everything both new and veteran dental professionals need to enhance their 3D printing skills.
Explore Learning Resources
Do you have any questions about Formlabs' products and services? 
Trusted by Dental Industry Leaders