Why You Should Attend IDS 2023
It's almost our favorite dental event of the year: IDS 2023. This year marks IDS's 100th event anniversary, and we will be celebrating everything that is possible with 3D printing and digital dentistry. Our team will be on-site with a lot of surprises — including multiple new product announcements that will be available for viewing on the show floor for the very first time.
In this blog post, we're going to review what Formlabs Dental is bringing to IDS and why you should stop by Hall 3.1, booth J030/K039. We've also set up a Calendy so you can reserve time with our specialists to make sure you're getting the most out of your visit.
Reason #1: A First Look At New Products
At Formlabs Dental, our goal is simple: make dentistry easier. We do that by providing reliable, easy-to-integrate 3D printing solutions, dedicated to dental applications. To further that goal, at IDS 2023, Formlabs will be unveiling multiple new dental products aimed at increasing efficiency, speed, and ease of use of the entire dental workflow.
Multiple new product offerings will be available for demo, ranging from new software features and updates, to hardware improvements (how does improving certain post-processing steps by 90% sound?). While we can't share too much right now, please stop by our booth to see what's new, and learn more about release dates, pricing, and printer compatibility.
Reason #2: Networking and Informational Sessions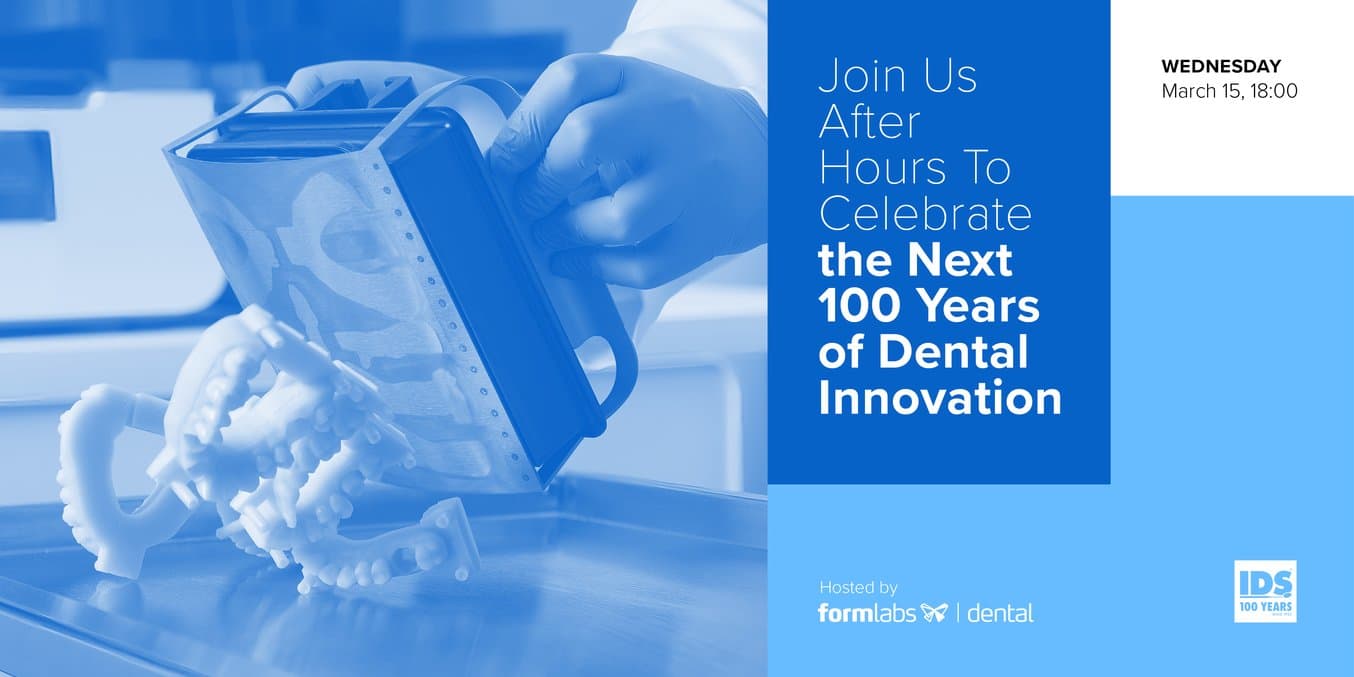 One of the biggest advantages of in-person trade shows is networking. To that end, we will be hosting a networking party at our booth for visitors, current customers, and anyone else interested in visiting. The Formlabs Dental team has invited multiple key dental leaders to attend so visitors can ask questions on best practices, build their networks, and learn something new. Food and drinks will be provided, so stop by Wednesday, March 15th to mingle!
Throughout the entirety of IDS 2023, Formlabs' internal teams will be available for you to meet, from hardware engineers to dental printing specialists. If you have questions about scaling your business with Form Auto, or investing in in-house dental 3D printing for the first time, come and learn more at your own pace.
Furthermore, we will have a DSP (Dental Service Plan) corner; a designated area in our booth where one of our DSP experts will be available to answer questions and collect feedback on our DSP offering. Currently, the Formlabs DSP includes personalized onboarding training, proactive check-ins, and the best phone and email support in the industry to make sure your 3D printing workflow is optimized to serve your clients.
Reason #3: Hands-on With Form Auto and Our Entire Dental Ecosystem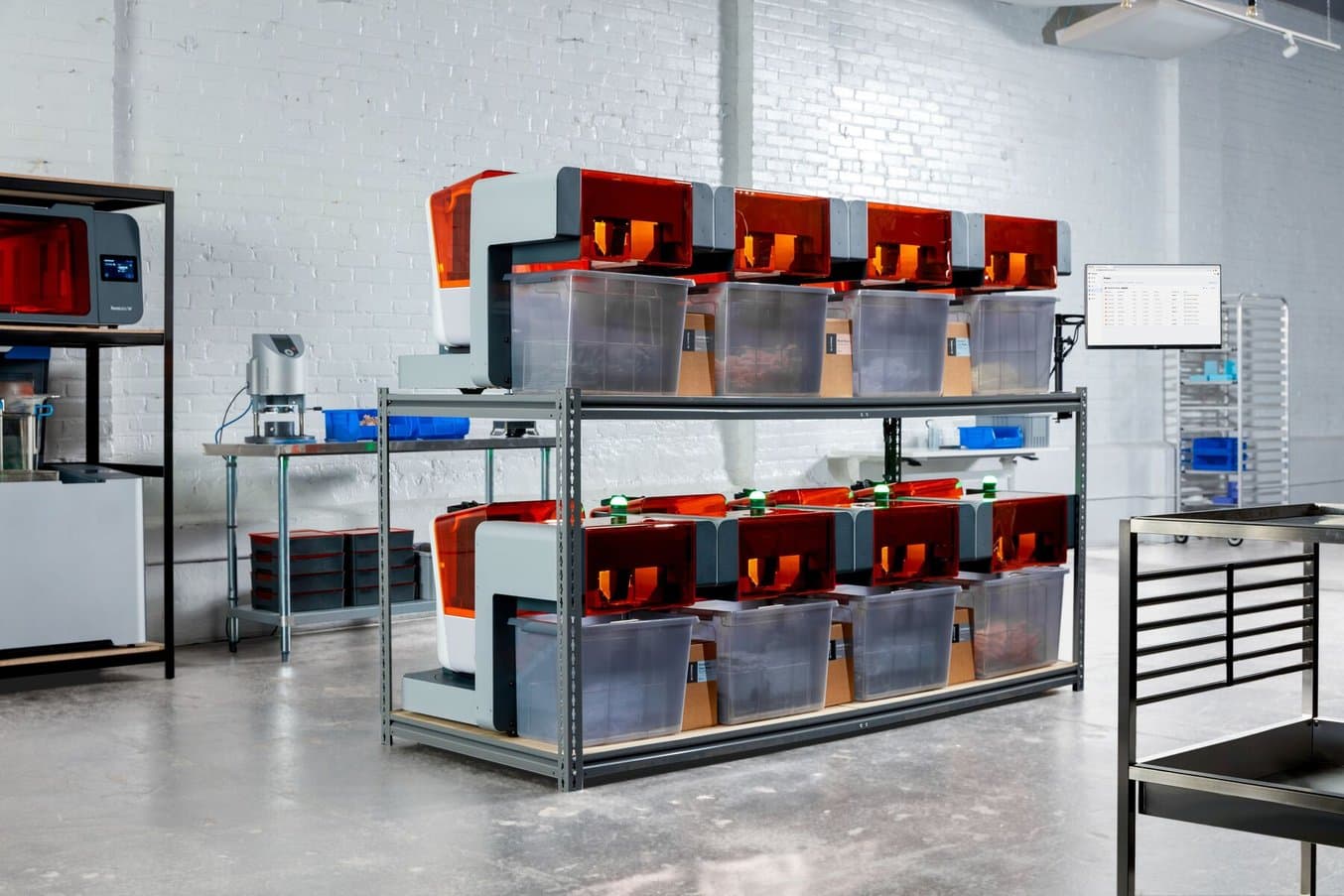 The Formlabs Dental 3D printing ecosystem enables plug-and-play integration with your existing workflow for a seamless experience. The Form 3B+ is an all-encompassing digital workflow solution, including intuitive and innovative software, a resin portfolio for 10+ indications, including a wide variety of biocompatible materials, and simple, automated post-processing.
Just last month, we announced the Formlabs Automation Ecosystem to enable true, effortless 24/7 production. The entire ecosystem — Form Auto, Fleet Control, and High Volume Resin System — will be on the IDS show floor.
Reason #4: Deepen Your Knowledge at Our Daily In-Booth Presentations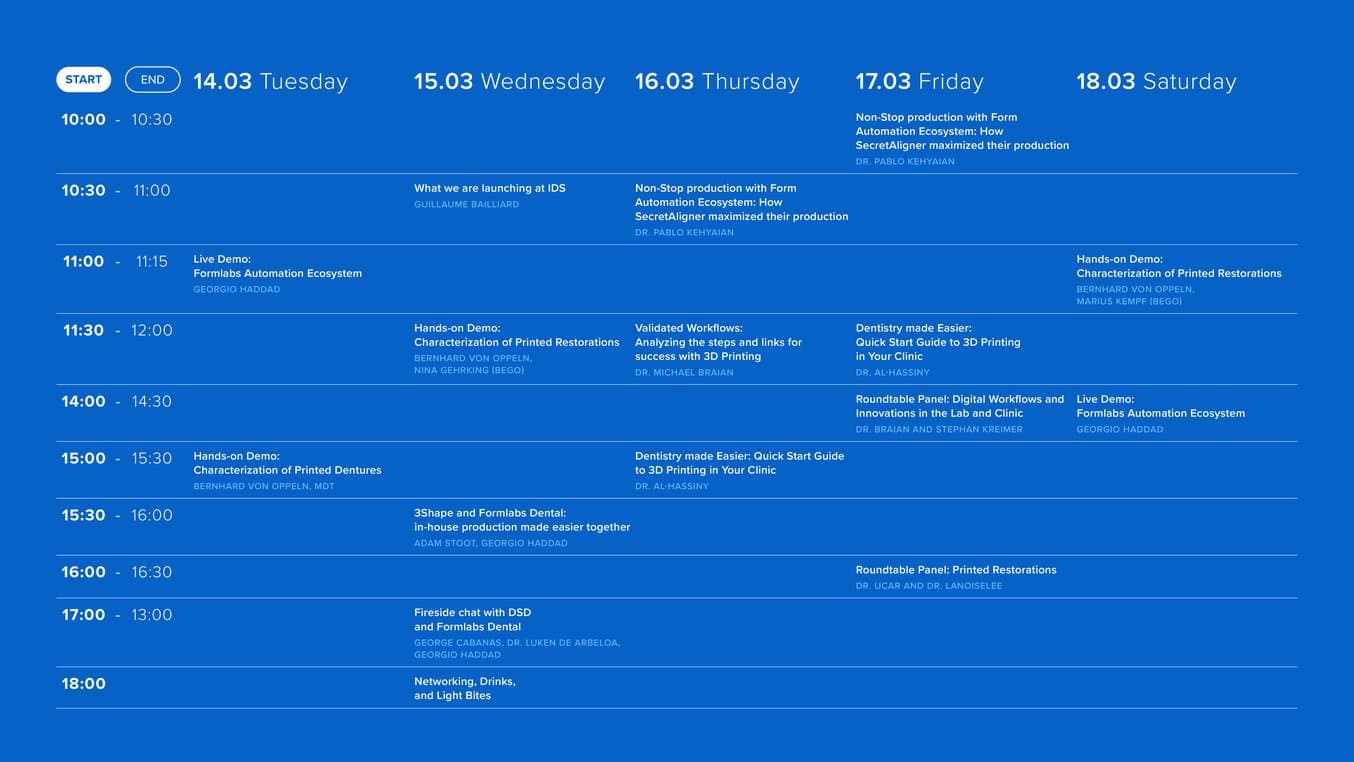 See You at IDS 2023!
Formlabs is excited to invite you to join the biggest 3D printing dental event of the year. For more information about the event,  follow us on Twitter to stay on top of the news. Or better yet, complete the registration below to guarantee yourself a slot at our booth.