How Digital Workflow and 3D Printing Are Enabling Partnerships With More Than 160 Dental Practices in Italy
Mimmo Castellana founded SmileLine Allineatori Invisibili in 2011, a laboratory specialized in invisible orthodontics located in Mola di Bari. Today, thanks to digital workflow, SmileLine works in partnership with more than 160 dental practices all over Italy and produces up to 100 models and aligners per day using Formlabs printers.
Read on to find out what motivated Mimmo to turn to 3D printing to produce the models in-house rather than turning to external manufacturers, which used to be the norm in this industry.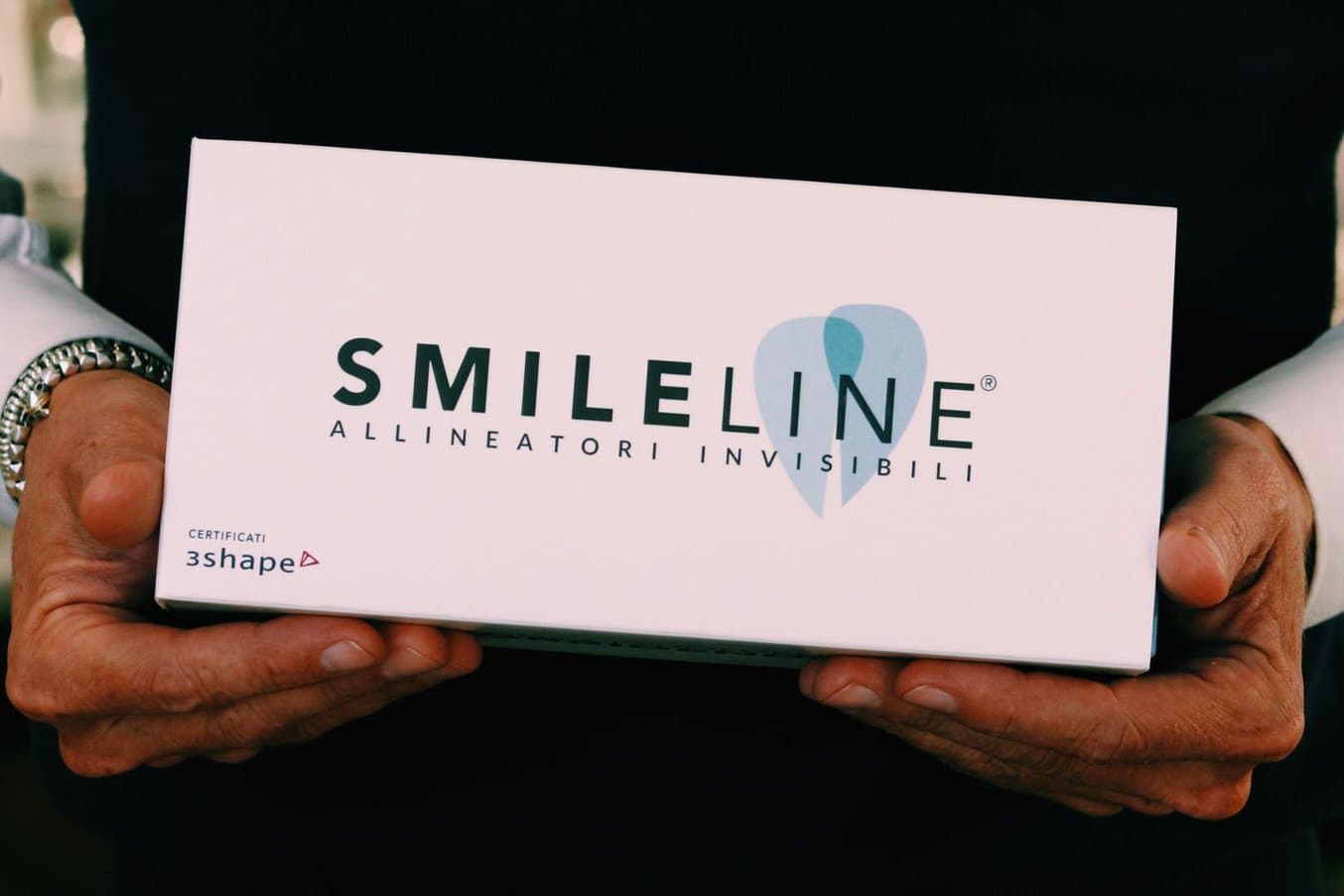 Moving Towards a Digital Workflow
The models that were created in various manufacturers both in Italy and abroad, did not reach the desired level of surface perfection on the finishing. In fact, the surface of the models was not polished but had very pronounced layer lines, which is why the aligners that were thermoformed on them, reproduced these layer lines making them opaque, not very transparent, and sensitive to plaque accumulation. The accumulation of bacterial plaque between the layers caused the color of the aligner to change from clear to yellow within days. Let's not forget that one of the reasons a patient chooses invisible orthodontics is because they don't want their ongoing orthodontic treatment to be on display, so it's only reasonable that the aligner should remain transparent and invisible throughout the treatment. When the amount of work began to increase in proportion to the needs of clinicians and end users, Mimmo realized that the time had come to identify a product that could be a valid alternative to the one used up to that point.  
In 2015, he met the Formlabs team at the International Dental Show (IDS) in Cologne. After his visit to the trade show, he decided to send a file to Formlabs to receive a free sample. After sending the same file to print at one of the manufacturers, he compared the results. The two models, Mimmo tells us, were completely different: one had the well-known and evident surface defects; the other had a smooth surface and was very detailed. He decided to buy his first Formlabs 3D printer. To date, SmileLine has six.
"I looked around before choosing Formlabs, but Formlabs accurately reflected my needs. I needed to print constantly and other printers on the market were unfortunately limited in this respect. Other models, for example, meant we had to add the resin manually. This would have been a great inconvenience. I needed to be able to launch prints even at night and know that the next morning my work would be ready to receive our aligners."

Mimmo Castellana, Founder of SmileLine Allineatori Invisibili
Printing and Machining Models
Mimmo and his team manage to keep the printers in continuous operation, day and night, with consistently excellent results. As a result, his entire team works smoothly and seamlessly. The printers have in-house workflows that allow the SmileLine team to work in a highly schematic, clean and error-free manner.
After carrying out tests by printing both vertically and horizontally, Mimm found that when the model was printed horizontally, the thermoformed template fit like a glove over the plaster model. Once the models are printed, they are taken to the Form Wash rinse station and after careful inspection, they are placed in the Form Cure to complete the post-curing phase. Once the model has also been post-cured, it is placed in high-precision thermoforming machines and finally finished. To consistently ensure optimal printing results, the models are printed, full - not hollow. If the model is printed empty, parts of the thinner model risk deformation as a result of the strong pressure with which they operate the professional thermoforming machines in their possession (6 bars of power) which enables the ideal fitting of their aligners. Printing the models full prevents these errors.
After testing various models with different Formlabs resins, Mimmo and his team at SmileLine determined that Grey Resin was ideal for their aligners and orthodontic devices. However, the SmileLine lab also uses White Resin and Model Resin to make study models, and Draft Resin to quickly make bleaching templates and final counts. Working Monday through Friday at full capacity, SmileLine prints up to 100 models per day on Formlabs' six printers, including Form 2, Form 3 and Form 3B. In addition, Mimmo recently ordered Build Platform 2 because he thinks it will be a great asset to his team. Printing horizontally, and therefore without supports, the SmileLine team has to pay particular attention when removing the models from the build platform to avoid breaks in the model.
Expanding Into New Dental Applications
SmileLine uses Formlabs printers specifically to produce aligners, but also for traditional orthodontic models. There are so many applications, including Schwarz plates, rapid expanders, transpalator bars, functional braces, and traditional and fully digital orthodontic appliances of all types.
Mimmo told us of his desire to find a product that would make it possible to create, in the near future, a high performance digital occlusal guard thanks to new products that are similar to those used today. For the time being, SmileLine still makes guards on the workbench following its own particular protocol. He then goes on to tell us about his ambition to find elastic products as soon as possible that would permit for orthodontic expansion, not orthopedic, by moving only the teeth and thus creating space.
"I think that science and companies, moving towards research and development, are trying to identify products that can make everyday work easier and that can meet the needs of all patients, even those with allergies, thanks to biocompatible products that are more tolerable than the metals or metal alloys on the market today. Well, that would really be a boon."

Mimmo Castellana, Founder of SmileLine Allineatori Invisibili
Comparing Traditional and Digital Methods
SmileLine is a 3Shape-certified lab because they have adopted their entire system, from scanner to processing software. SmileLine, for example, in addition to receiving scan files from any intraoral scanner on the market today, has the ability to communicate with a partner practice's 3Shape scans through software called Communicate. The 3Shape digital impression detects the intraoral scan and without using email, Dropbox or other communication tools, communicates immediately with the lab, in this case SmileLine, and sends the .STL file directly through the proprietary software.
In order to check if the whole path from the scan to the laboratory and back is perfect, SmileLine, thanks to its constant research and development, carries out periodical tests. For example, it detects a scan-generated file, the internally processed file, and the template printed with Formlabs printers. They scanned that model and overlaid all three files, so the scan file, the internally created file, and the file generated as a result of the 3D printing. The result was stunning. All three files overlapped from end-to-end. The printers then faithfully reproduced the file that was created from the scan.. It is an excellent result, in all its points, every cusp of the tooth, every point of the arch could be perfectly superimposed from the file initially generated from the digital impressions. The result of printing with Formlabs printers can be perfectly superimposed with the result obtained from an intraoral impression or from a traditional impression taken from the oral cavity.
Return on Investment and Time Saved
In the past, SmileLine had to pay for each piece printed by manufacturing centers, and cover shipping costs. Thanks to Formlabs, Mimmo has been able to cut down on these expenses significantly.
"The best thing about Formlabs however, is that it gives me the ability to not waste time. Thanks to the digital scans, a file arrives immediately at the lab, and we can ship the restraint as early as the next day. It is crucial that these restraints are delivered quickly because there is a high risk of recurrence, and therefore of teeth shifting. If there wasn't this speed in printing, we would have to process the model, send it to the design center and wait 2, 3 or even 4 days. Instead, today we are able to deliver everything to the recipient in a single day. I think it's a big saving from a time perspective but also for the service itself."

Mimmo Castellana, Founder of SmileLine Allineatori Invisibili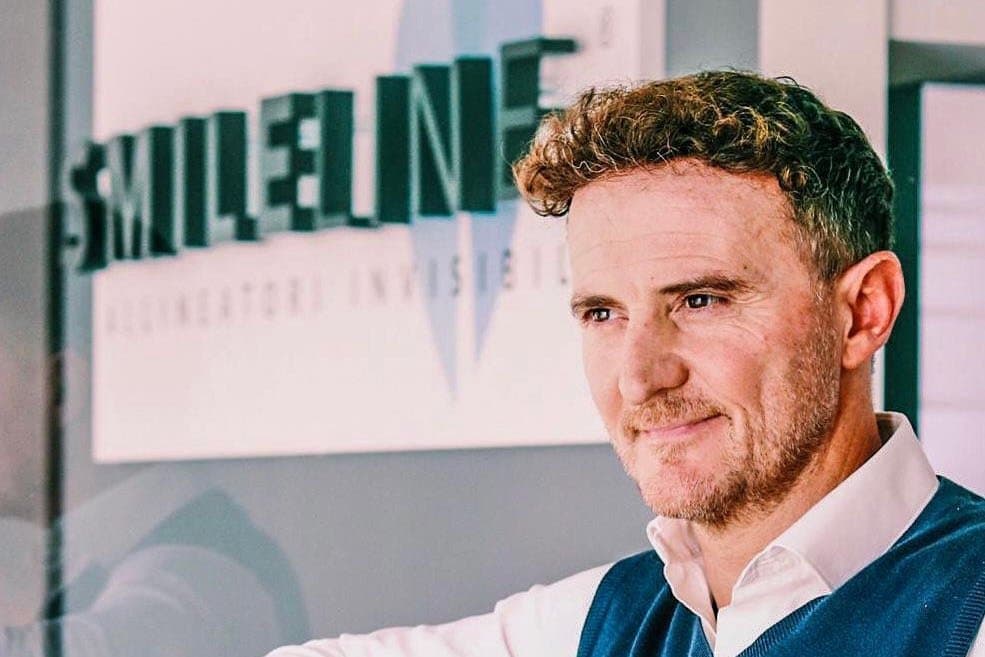 The Future of Digital Dentistry
"If I look back," Mimmo tells us, "I realize that today, compared to even 2 or 3 years ago, things are being done that were unimaginable before." Mimmo is convinced that there is so much more that can be done with 3D printing. Today he spends most of his time in front of his computer, working with his printers, and no longer at the workbench. "The future of 3D printing, however, depends on the companies and how many biocompatible products (as far as my industry is concerned) will be made. I also think that the quality of an additive product is significantly higher than the quality of a subtractive product. Those involved in fixed prosthetics are hoping that some material will come out in the shortest time possible that will give them the ability to use 3D printing."
Conclusions
SmileLine uses all Formlabs printers because the products are perfectly overlapping, even if between Form 2 to Form 3 there is somewhat of a time difference. "My printers work so hard. They amaze me because I use them all the time and they always under pressure,"Mimmo tells us, who goes on to say, "My team takes off the build platform, removes the models, puts the platform back and the printer starts up again. It's a continuous and constant cycle so as soon as one of my printers decides to call it quits, I'll let it go to rest happily because it has more than done its job. So as soon as the last of my Form 2 die, I'll have to replace them maybe with a new Form 3B+."