Form Auto Enables an Orthodontic Practice to 20X Model Production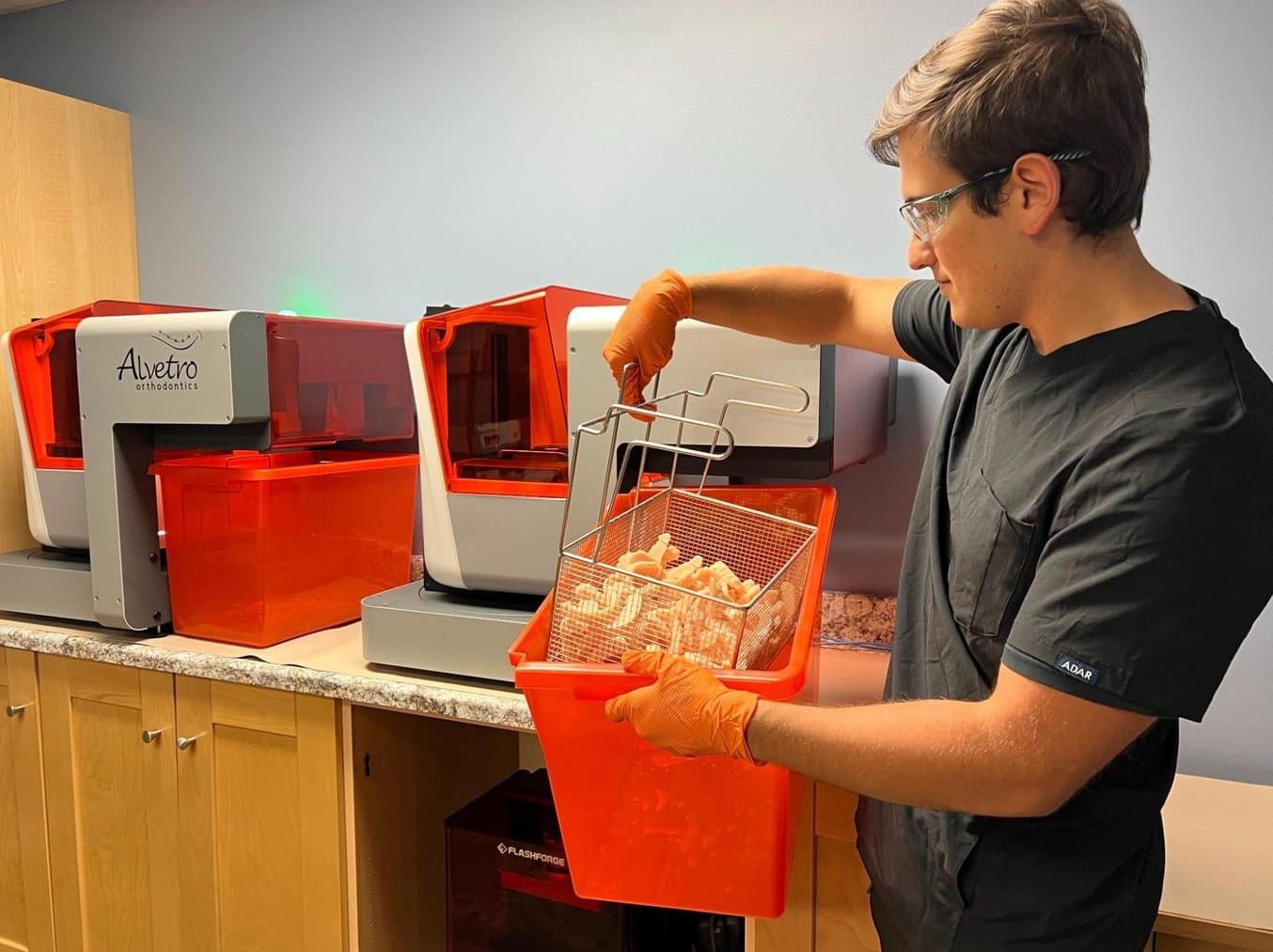 Sidney, Ohio-based Alvetro Orthodontics thrives on efficiency. Dr. Lisa Alvetro and her tight-knit staff of 22 rely on a digital workflow that Alvetro pioneered more than a decade ago and has evolved continuously ever since. But how can Dr. Alvetro effectively see 120 patients a day while keeping the highest of standards of care?
The practice operates 12 printers, including two Formlabs printers, to create models for thermoforming aligners, direct-printed indirect bonding trays, and even direct-printed brackets. While Dr. Alvetro saves costs and improves efficiency by keeping production in-house, her staff had to spend significant time on manual tasks such as removing build platforms from the printer, removing prints from the build platform, and managing each individual printer's job queue. 
When they recently brought the Formlabs Automation Ecosystem on board, which includes Form Auto and Fleet Control, it all changed. With the new automation solutions, her practice is able to manufacture models and appliances more efficiently than ever before. Alvetro Orthodontics actually uses fewer printers now, often relying on just two Form 3B+ printers for the majority of their horseshoe models. 
"With the Form Auto, the amount of prints is up 2,000 percent. We have probably about eight [other printers] that we've not turned on since we bought the Form Auto."

Dr. Lisa Alvetro, DDS, Orthodontist at Alvetro Orthodontics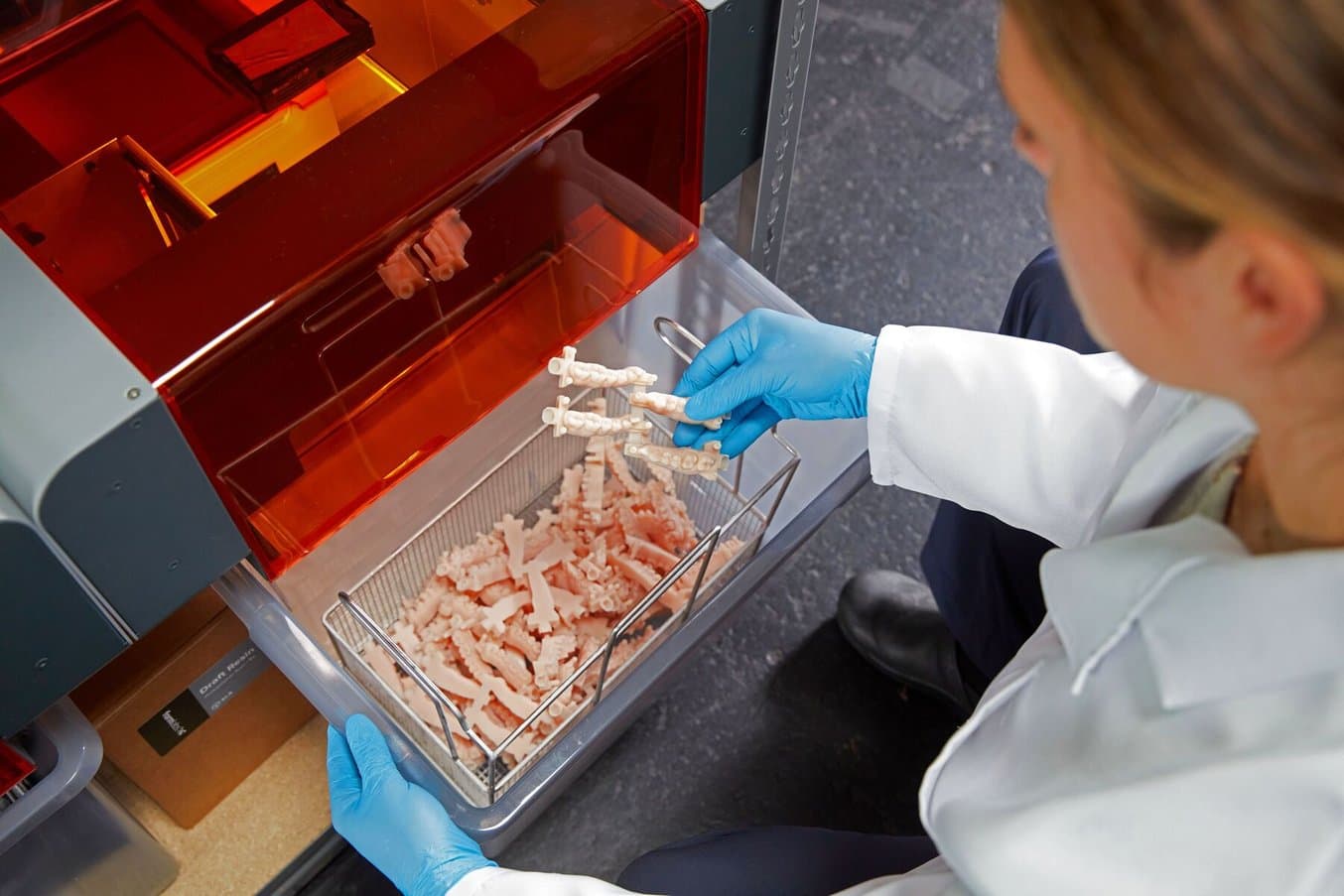 White Paper
Introducing Automation Ecosystem: Increase Productivity By 3x
Discover how the Automation Ecosystem enables seamless 24/7 dental part production. During this webinar, our product experts will walk you through the Formlabs Automation Ecosystem.
Watch the Webinar Now
Alvetro Orthodontics by the numbers:
120 average patients per day
250 models printed per day
12 aligner series delivered per day
16 indirect bonding trays printed per day
20 additional appliances made per day with 3D printers
Form Auto Makes the Weekends Free
The Form Auto is a hardware extension for Form 3/B/+ printers that automatically removes finished parts from Build Platform 2 and starts the next print without the need for operator interaction.

Automating these critical steps in the process means that Dr. Alvetro's office printers run 24/7. In fact, Dr. Alvetro's printers have completed 275 consecutive prints without any human involvement besides resin tank and cartridge changes. The Form Auto has helped decrease cost per part by reducing the amount of labor needed to create each aligner sequence. Labor cost is further decreased by tools like the Fast Cure, Formlabs' high-performance curing unit, which significantly reduces the amount of time operators need to spend waiting for parts to be ready.

Dr. Alvetro paired the Form Auto with Fleet Control, a suite of newly available, advanced features in PreForm and Dashboard that facilitate the management of multiple 3D printers. Abilities such as centralized queue management and automatic printer assignment allow Dr. Alvetro's staff to focus their time on more complex tasks that drive the business forward. 
"Two-thirds of their job has changed. They're doing more digital setups and different parts of the digital workflow. Before, their main thing was to peel prints off. The turnaround time to deliver aligner cases has gone from 1-2 weeks to 24-48 hours. This is because the printing employee is freed up for fabrication since the Form Auto is doing the printing."

Dr. Lisa Alvetro, Orthodontist at Alvetro Orthodontics
Form Auto extended the active hours of production to currently around 75-90 hours with zero additional labor cost, as it empowers the Form 3B+ printers to run continuously at night and on weekends. It also means that people rarely need to come in on weekends, which is typically par for the course when managing a print farm.
"I'd be here on the weekend because we had so much going on. I have not been here on Saturday or Sunday since we bought the Form Auto. Nobody has."

Dr. Lisa Alvetro, Orthodontist at Alvetro Orthodontics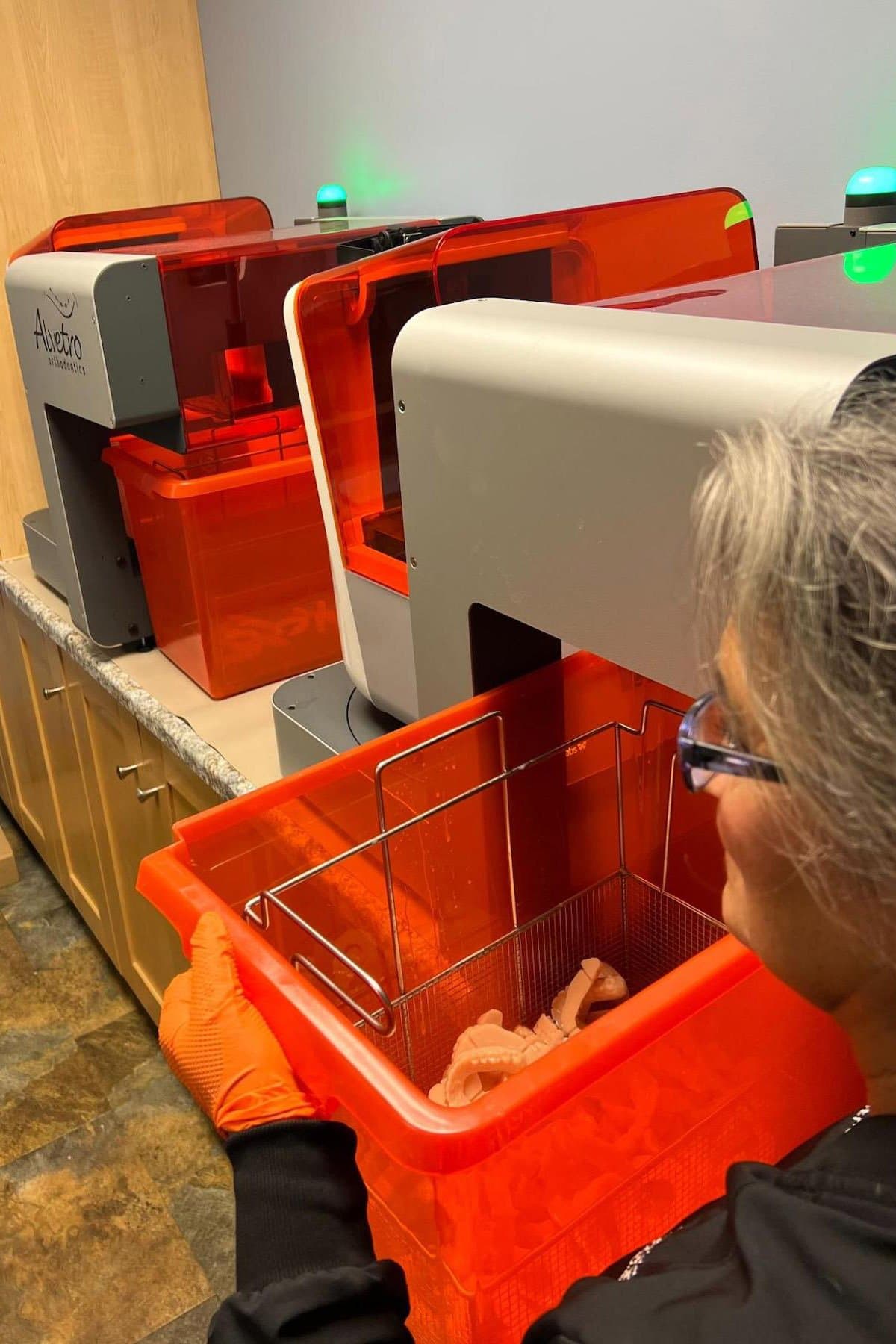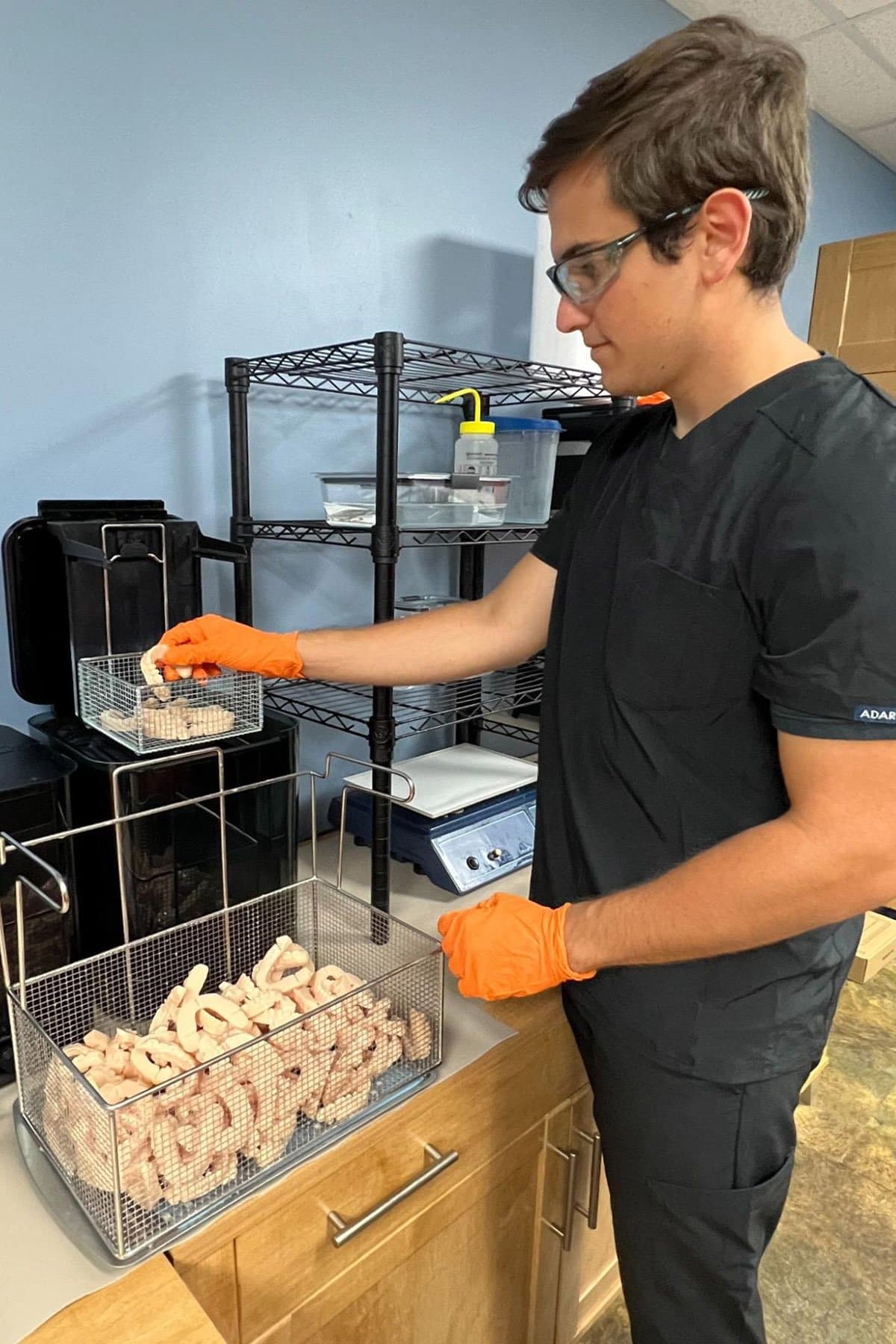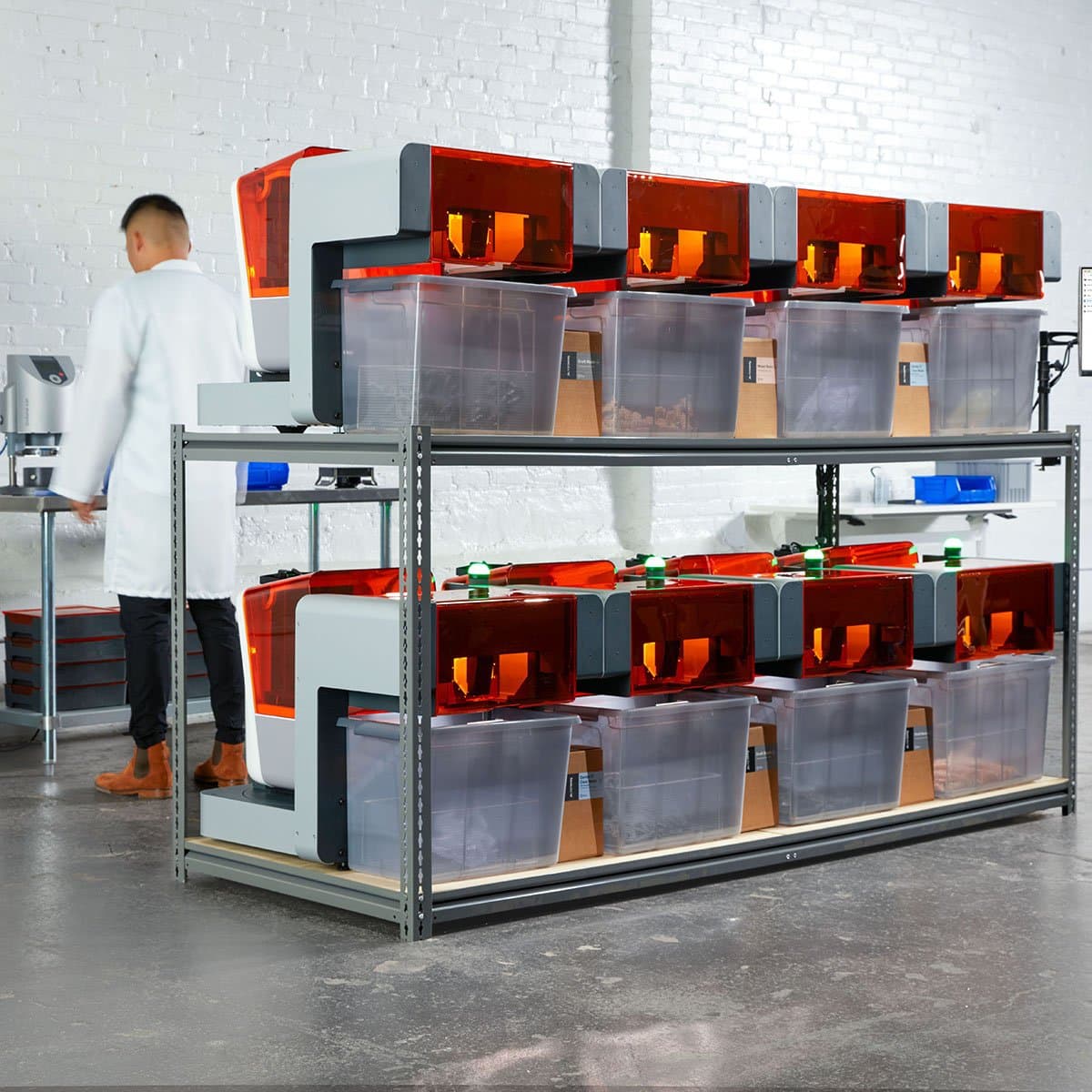 White Paper
Calculating ROI for the Formlabs Automation Ecosystem
In this whitepaper, we'll walk through three manufacturing scenarios to explain cost per part and return on investment (ROI) calculations.
Download the White Paper Now
How the Digital Orthodontic Workflow Enables Same-Day Aligners
Even when she was first exploring how technology could help her practice, Dr. Alvetro recognized that a digital workflow went beyond intraoral scanners. "The thing we really dove into was 3D printing," Dr. Alvetro says. 
Early adoption of digital dentistry technologies provided a valuable lesson. "Once you've bought the scanner, you've already made the major investment," explains Dr. Alvetro. "And if you're not 3D printing in-house, you're wasting it." 
A complete digital workflow enables Dr. Alvetro to see as many patients as possible and, more importantly, provide them with the highest quality of care. 
For example, before Alvetro Orthodontics brought efficient production in-house, patients often needed to wait three or more days for an appliance after getting scanned. Now, they can be scanned in the morning and have their appliance delivered in the afternoon. Entire aligner sequences can be produced same-day. 
Automated 3D printing is a major part of that, but not the only part. Dr. Alvetro accounts for the whole digital workflow when deciding which products to use and how to use them.
"One of the things that really helped efficiency is the ability to scan in every chair," she says. "When people say, 'Digital doesn't help with my efficiency,' the problem is the way they're using it. They can only scan in one spot, or they just have one printer. You always need redundancy in your system."
As an example of how the digital workflow improves the in-office experience, Dr. Alvetro tells the story of a patient who was planning to move to Chicago the day after an appointment. The patient's teeth had shown a little bit of movement since the last time she'd seen Dr. Alvetro, and she was disappointed she'd have to come all the way back from Chicago to get her new aligners and check fit.
Thanks to digital scanning, Formlabs printers, Formlabs Fast Cure, and the Form Auto, that wasn't the case.
"We were able to scan them, do the setup, export them, print them, and make the aligners. I said, 'You don't have to come back from Chicago. Come back later today."

Dr. Lisa Alvetro, Orthodontist at Alvetro Orthodontics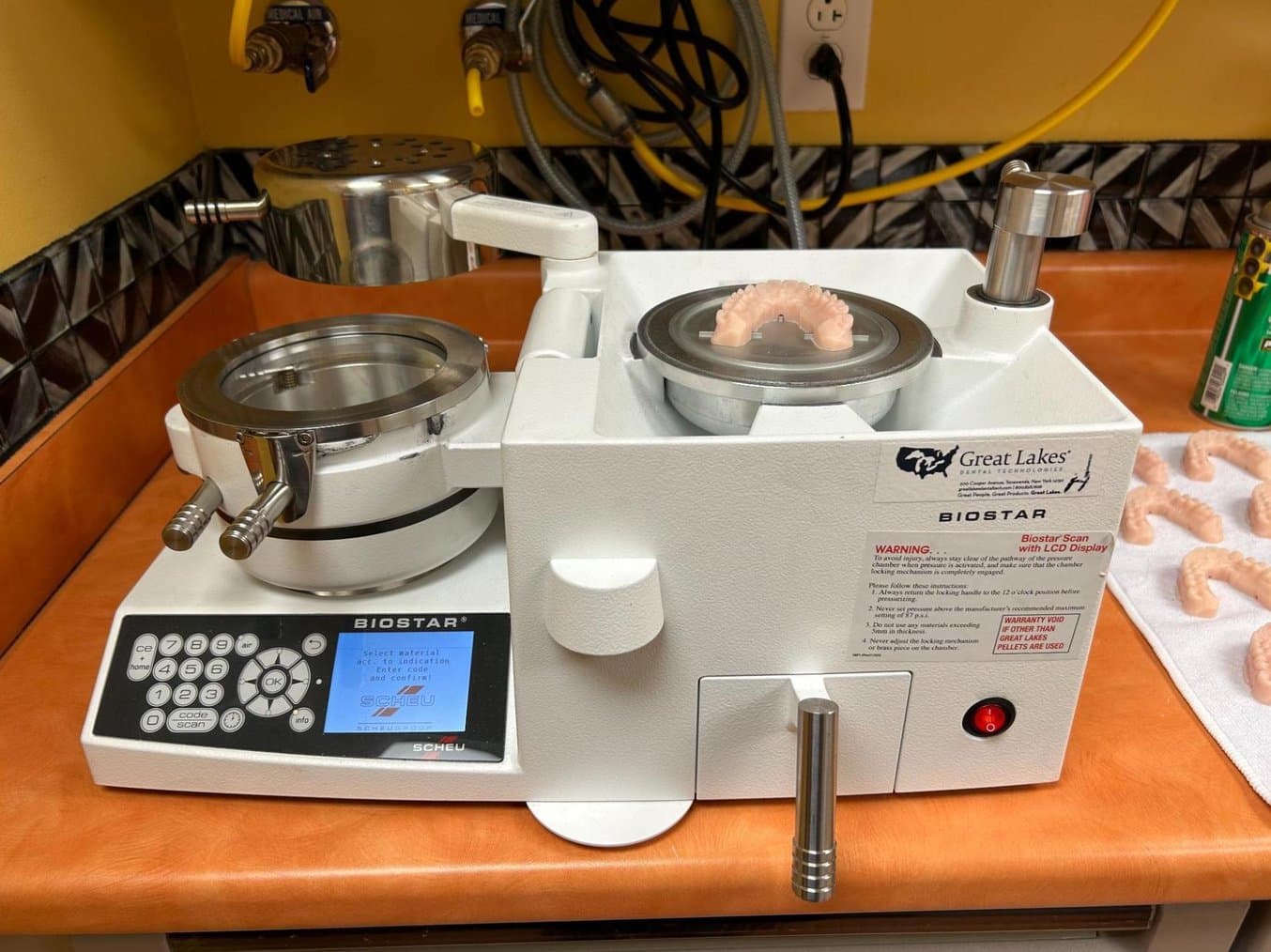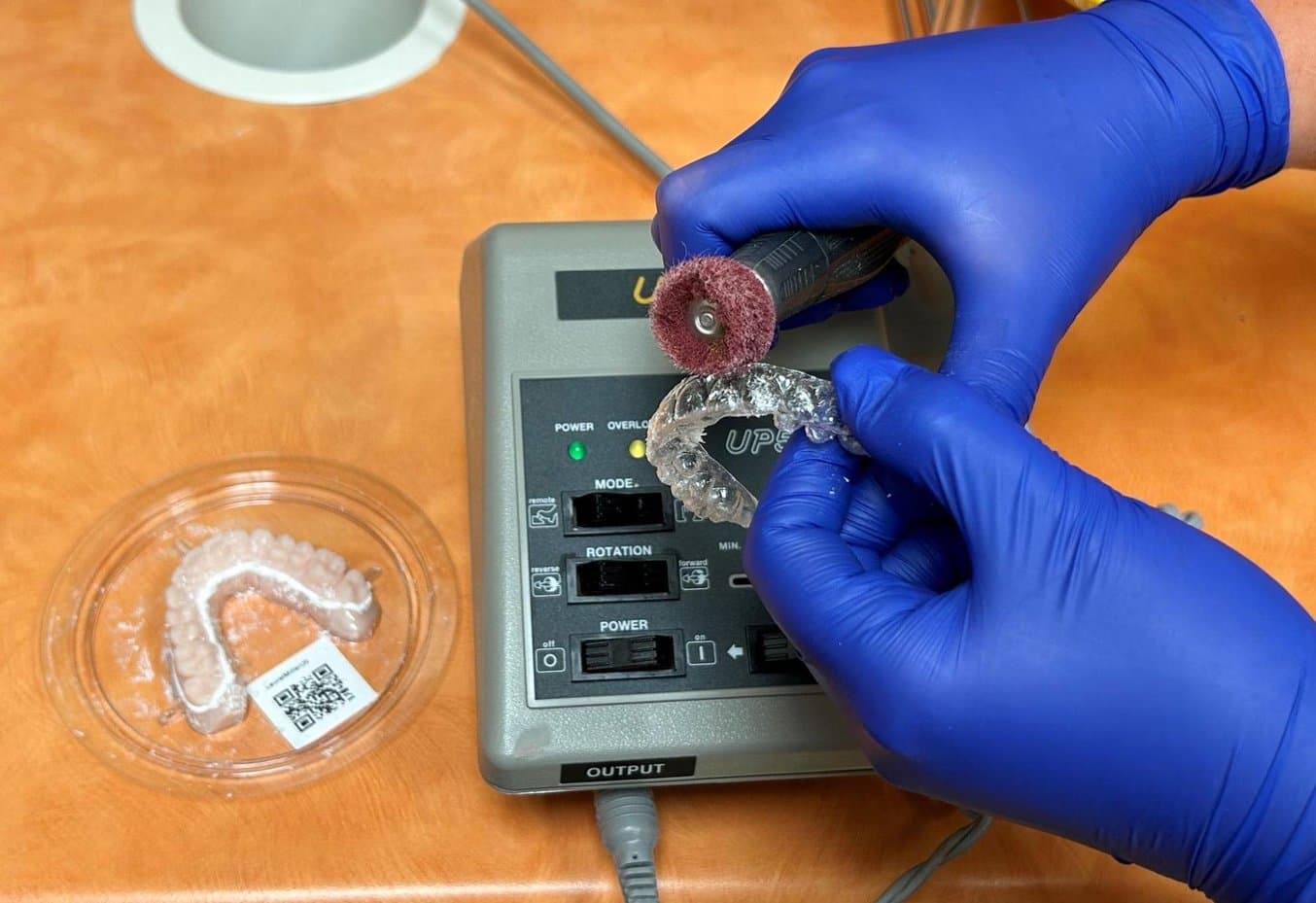 Driving Practice Growth With Automation
For Dr. Alvetro, in-house digital orthodontics has become a major driver of practice growth. She points out that many of her colleagues who use intraoral scanners still outsource the manufacturing of aligners, retainers, and indirect bonding trays. In many cases, the lab bill for one month is equal to the cost of a printer. 
But that doesn't mean everything about bringing production in-house is easy.
"The biggest expense in any office is personnel time, and it's getting harder and harder to find people," Dr. Alvetro says. 
With the Form Auto, less labor time is needed to operate a print farm. "Your clinical staff will love you because they won't always be thinking, 'I have to go get the printer,'" Dr. Alvetro points out. "It's going to free up so much time."
Even practices that do not need to print as often as Alvetro Orthodontics could see benefits from a Form Auto, according to Dr. Alvetro.
"If you're trying to make your front desk staff or your clinical staff jump in and 3D print in between patients, you need a Form Auto more than me, because I've got dedicated digital staff. I think it's for everyone who wants to print and wants to maximize the efficiency of their printer."

Dr. Lisa Alvetro, DDS, Orthodontist at Alvetro Orthodontics
She points to reliability as a major reason it has already made such a difference in her practice. "It's one hundred percent," she says. "I mean it does not fail."
Alvetro Orthodontics runs their two Form Autos around the clock. "They are third shift workers," she jokes. "They never call up sick. They're in the basement working. Our invisible employees work 75-90 hours per week. Their labor cost is zero. With a labor cost of a real person on the average of $25-$30 per hour there is a considerable savings."
Reliability, convenience, and the ability to exponentially grow printing capacity overnight have catapulted Alvetro Orthodontics from a thriving practice to a digital dentistry juggernaut. The Form Auto makes it so that Dr. Alvetro and her staff can see more patients every day while adhering to the highest standard of care.
"We do all the printing in-house. It's a phenomenal way to grow your practice," she says. "And if you invest in a printer, you should invest in this."