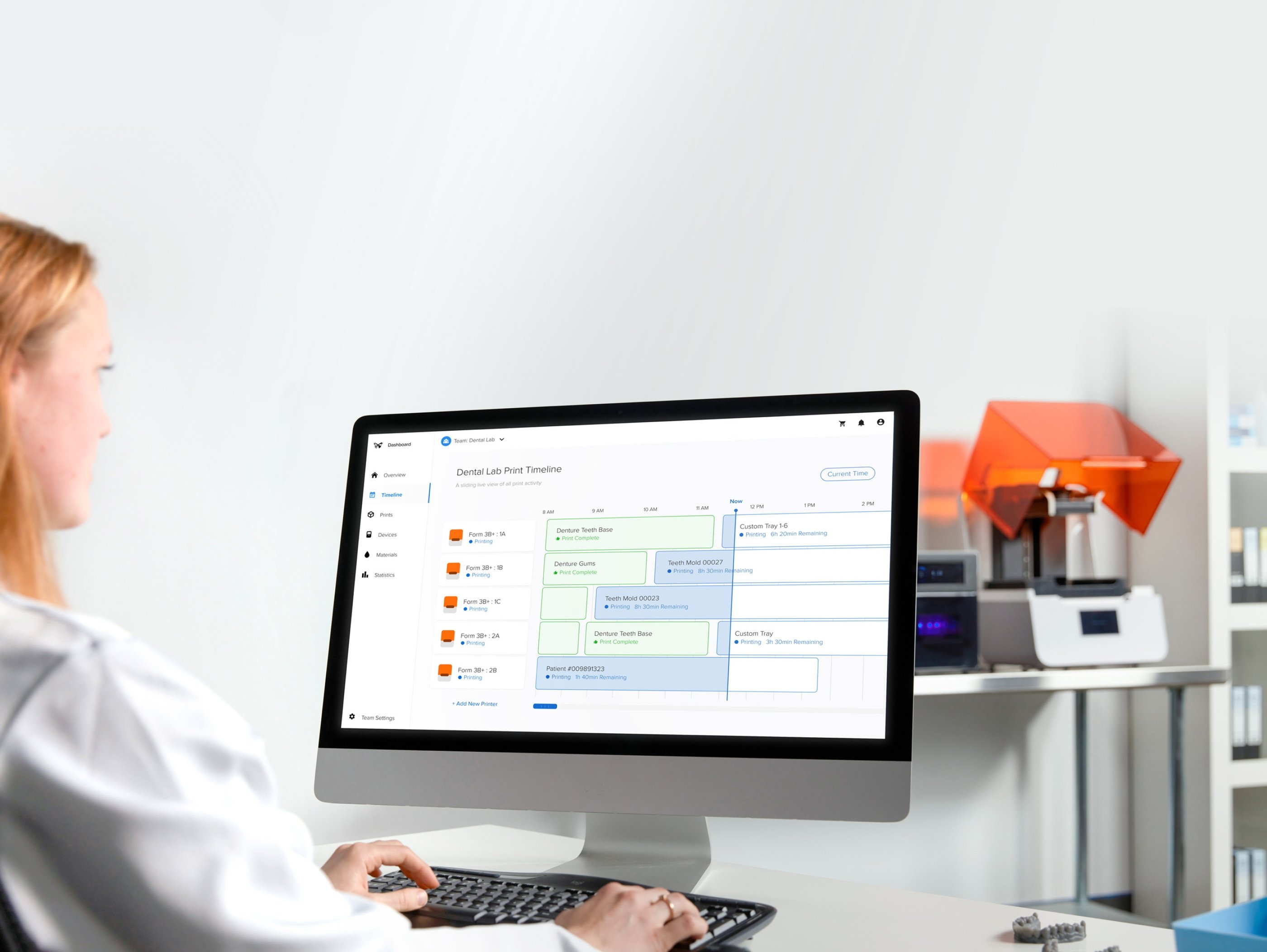 multi-printer-management
Track Your Prints and Consumables Online
Dashboard allows you to improve planning and utilization of printing resources.
Get an overview of all your registered printers and the time remaining on ongoing print jobs.
 
View all the materials and resin tanks in your inventory to know when your supplies are running low.
 
Dive into advanced statistics on your entire print history, track print success and printer utilization to improve your workflow and guarantee your office or lab is running at maximum efficiency.
multi-printer-management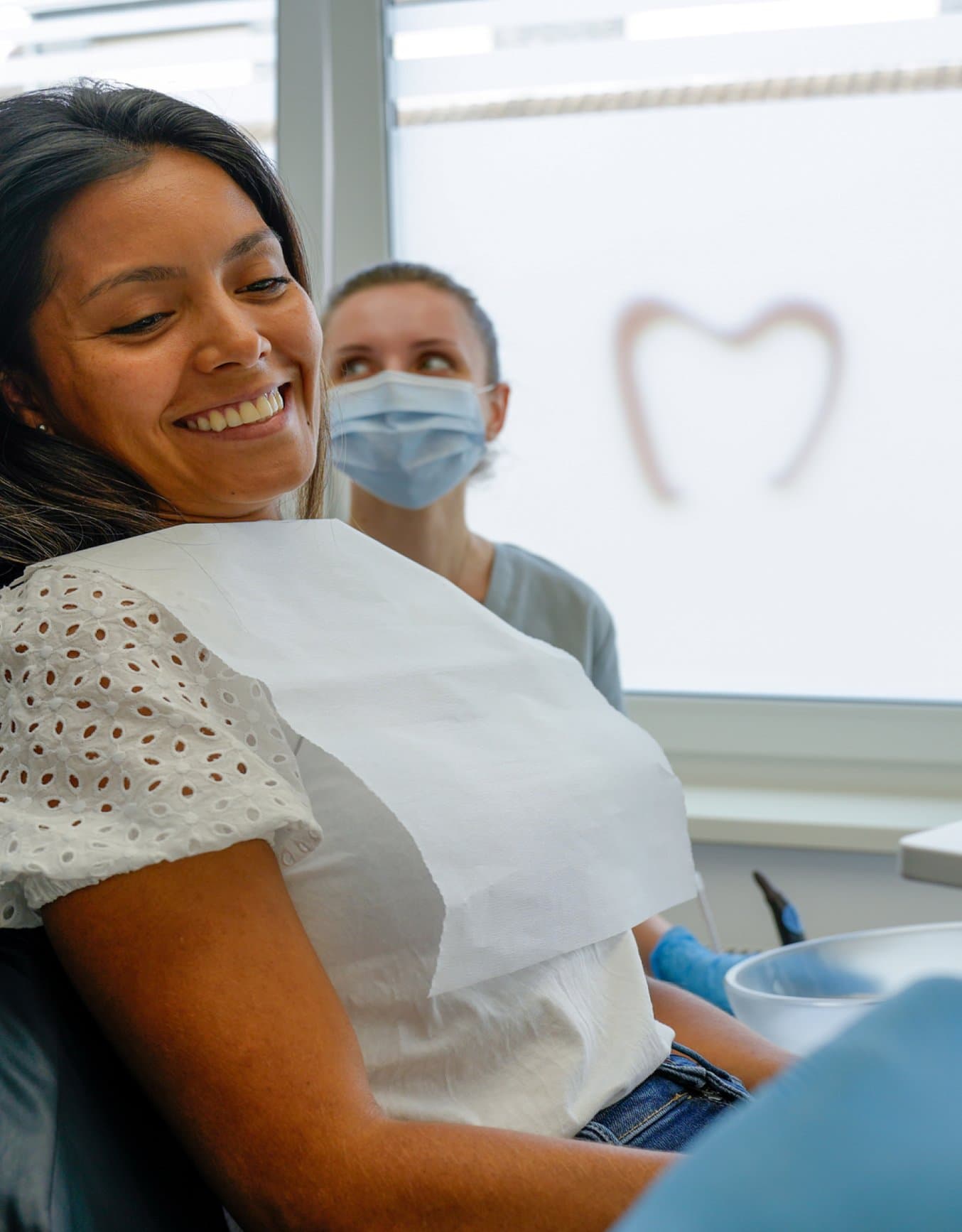 Get Notified
Receive SMS and email notifications when a print is done to get the most parts out of your printer per day. Stay on top of your print queue, so you never miss a patient appointment.
multi-printer-management
Start Prints From Anywhere
Remote 3D Printing
Start printers remotely for flexible digital workflows that operate on your schedule.
 
Manage your printers remotely for flexible digital workflows that operate on your schedule. Minimize printer downtime and maximize printer productivity, so you never have to reschedule or miss a patient's appointment.
The Remote Print feature is great to work from anywhere and print your jobs without being present physically. The printer is always ready to go and the remote printing gives you flexibility so that you can immediately start a print.
multi-printer-management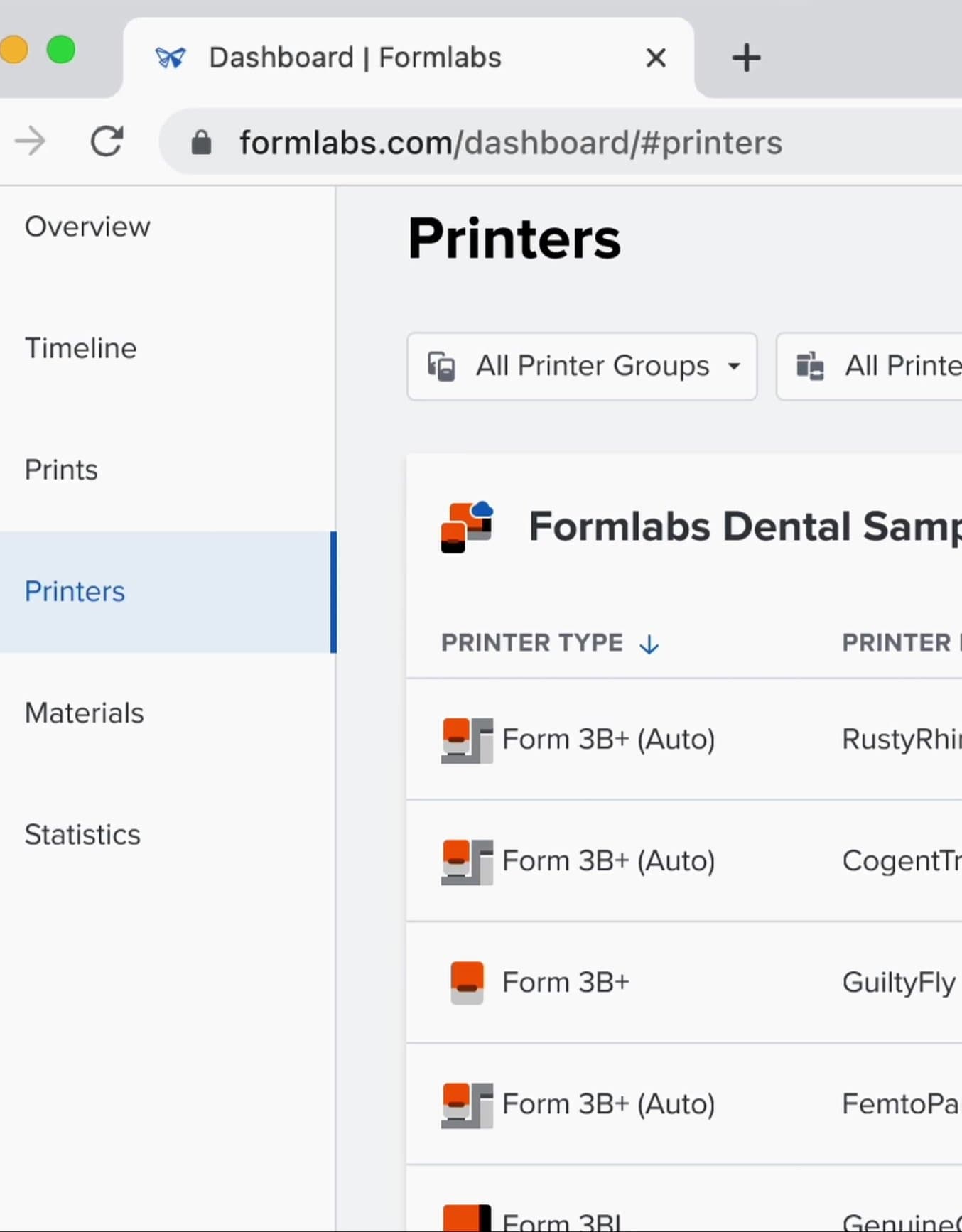 Printer Groups
For labs and offices with multiple 3D printers, organize printers into Printer Groups. These groups can be based on location or printer purpose to help track prints or material usage and to manage access to these printers. Track employees across printer groups for increased efficiency, and monitor print queues within each group.
More From Formlabs Software for Dental Users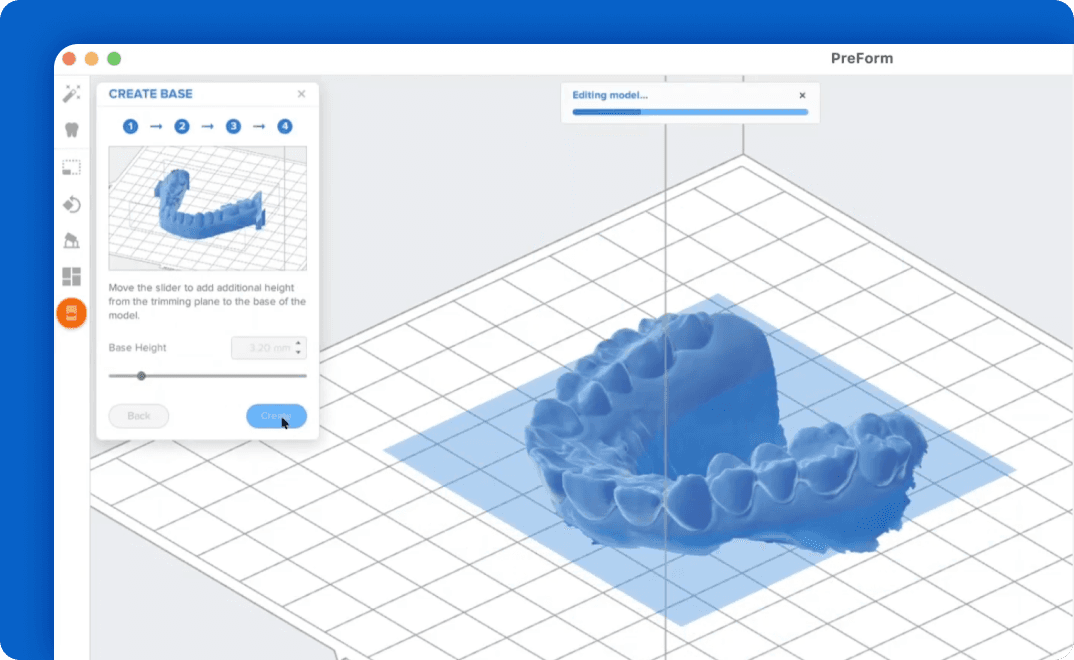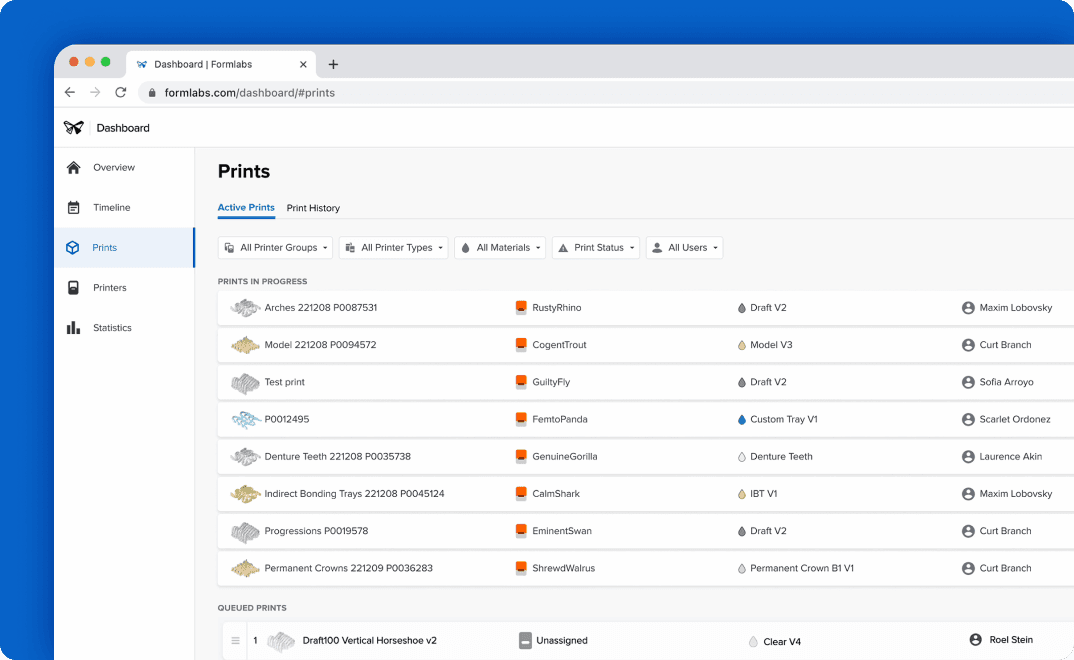 Minimize the complexity of managing prints across a group of printers. Collaborate in one centralized queue in Dashboard where users can add, duplicate, and prioritize prints at any time across a fleet of 3D printers.
When a member from your team uploads a print to Dashboard, Fleet Control will automatically assign a printer for the print in the queue based on common consumables to optimize production across your whole fleet.
Dashboard: Your One-Stop Portal
Make sure you're getting the most out of your dental 3D printers. Sign up now for Dashboard.