PERMANENT CROWNS
Esthetic 3D Printed Final Crowns, Extensively Tested
Make the most of 3D printing with economical, reliable crown solutions.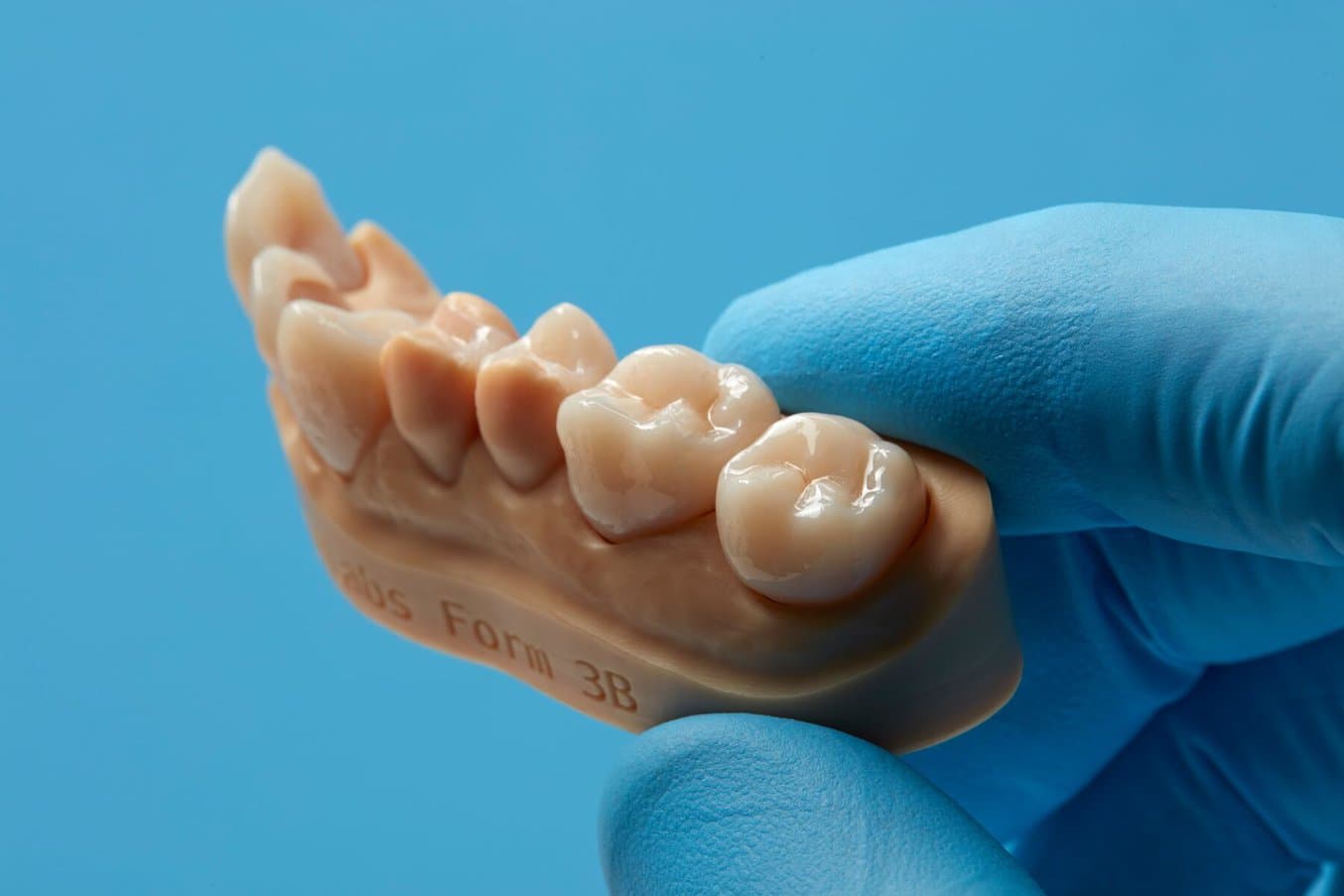 Validated Workflow, Extensively Tested

Cost-Competitive with Milled Crowns
Validated Workflow, Extensively Tested
3D printed final crowns are safe and well-tested. Read scientific studies and a detailed clinical case study to see for yourself.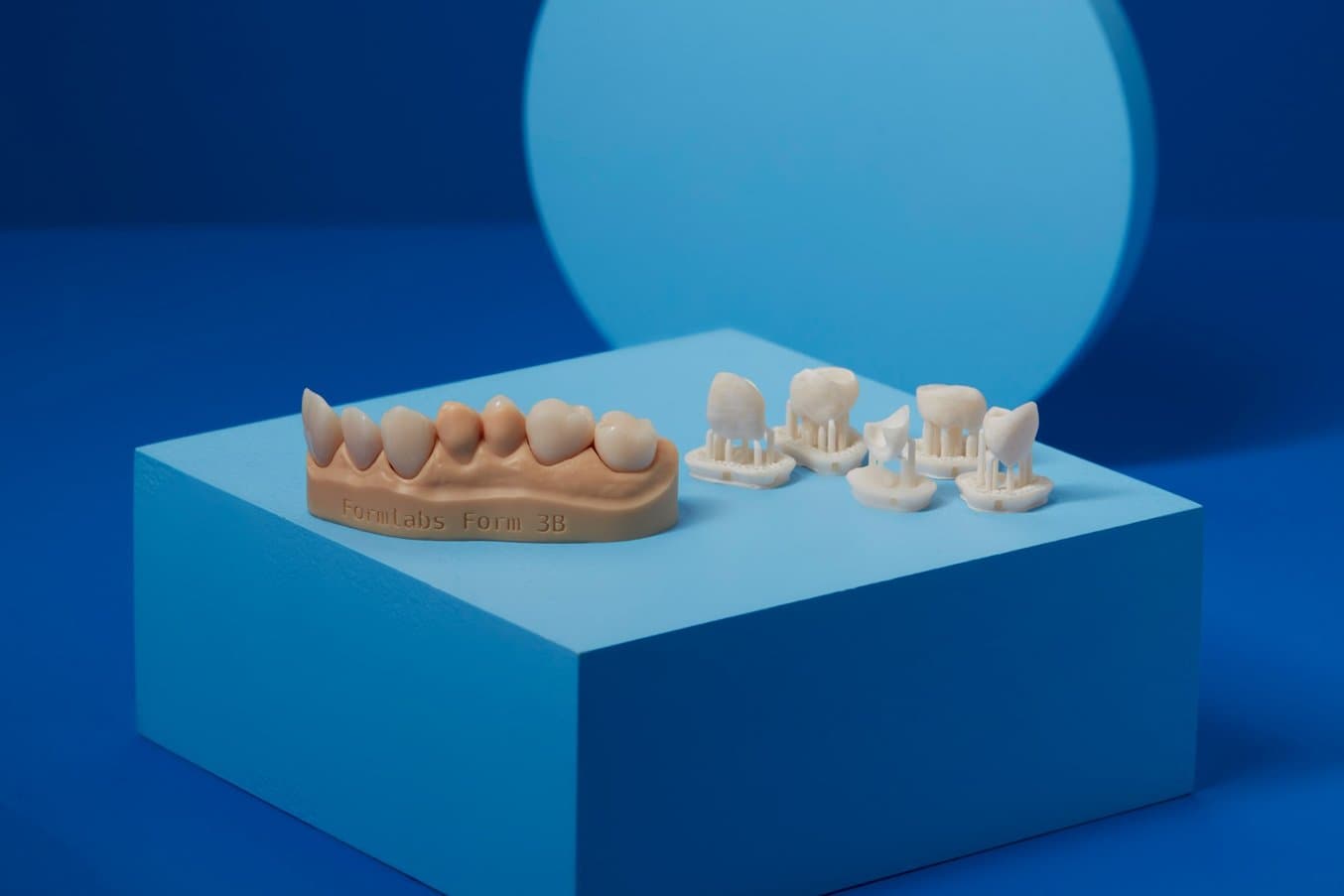 Download the scientific studies to read results of the following tests on Formlabs Permanent Crown Resin: 
Breaking Load and Abrasion Resistance (10-year Chewing Simulation)
Abrasion and Surface Roughness (5-year Toothbrushing Simulation)
Long-term Cementation Stability, Decementation Behavior and Marginal Gap Formation (5- year Chewing Simulation)
Solubility
Cytotoxicity
Download Scientific Studies
Download the clinical case study to read how general practitioner Dr. Édouard Lanoiselée and Argoat laboratory collaboratively used a digital CAD/CAM workflow to produce 3D printed inlays to retreat premolars with sensitivity to cold and with pre-existing amalgam restorations.
Download Case Study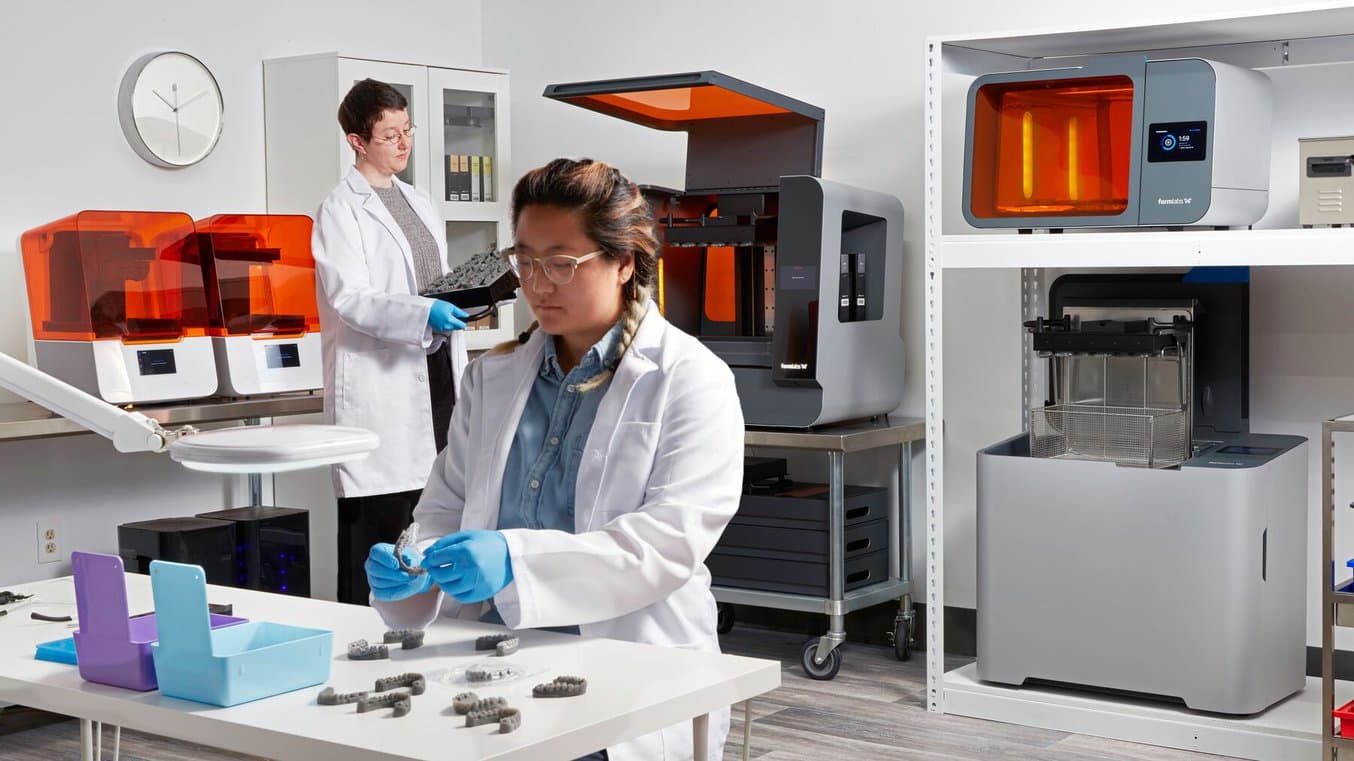 Lead the Industry
Differentiate your business in a competitive market with digital temporary solutions. Leverage 3D printing to win new clients and impress patients. Attain peak precision, lower production costs, easy workflow integrations, fast communication, and scalability.
Learn how 3D printed crowns can be a driver for business growth through a virtual seminar.
Watch the Webinar Now
3D Printed Crowns Are Cost-Competitive With Milled Crowns
| | Traditional pressed | Milled lithium disilicate | Milled zirconia | 3D printed |
| --- | --- | --- | --- | --- |
| Material cost per unit | $20 | $50 | $5 | $2 |
| Hours of technician labor | 2 | 1 | 1 | 1 |
| Hourly cost of technician labor ¹ | $25 | $25 | $25 | $25 |
| Material and labor cost | $70 | $75 | $30 | $27 |
¹ NADL 2019 Business Survey

SEE HOW MUCH YOU CAN SAVE
Try our interactive ROI tool to see how much time and cost you can save when 3D printing on Formlabs dental 3D printers.
Get Same-Day Crowns



Learn With Formlabs Dental Academy
Virtual seminars, lectures from leading practitioners, and short, helpful videos help you start faster and get the most out of your 3D printer.