Form 3B: First Impressions in a Dental Lab, an Orthodontic Practice, and in Implant Surgery
Last November we announced Formlabs Dental, our new dental business unit, and the new Form 3B 3D printer, Formlabs' first dental 3D printing platform designed to make producing high-quality dental parts and biocompatible appliances accessible.
The Form 3B is now in the hands of dental professionals worldwide. After working through the lengthy waiting list, it is now available without any lead time.
To give you a firsthand overview of the new device from dental professionals, we spoke with three customers who have been busily printing on their brand new Form 3Bs. 
Read on to hear about how the Form 3B performs in a dental lab, an orthodontic practice, and in implant surgery.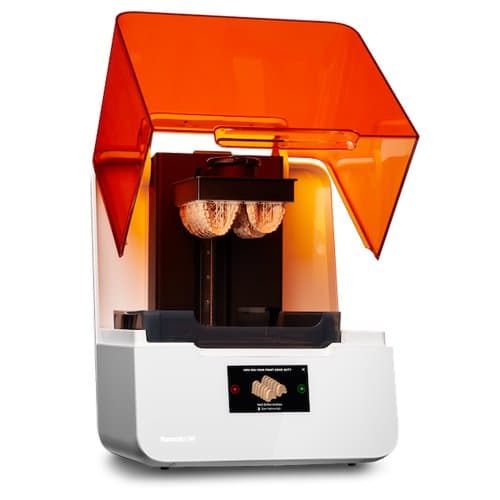 Webinar
Product Demo: Form 3B Dental 3D Printer
Watch our product demo for a walkthrough of our new LFS dental 3D printer from a Formlabs expert.
Watch the Webinar Now
A New Favorite Feature: Remote Print
The Form 3B boasts the ability to start prints from anywhere with Remote Print, which is ideal for those who receive urgent or last-minute print requests or often work from home and on the road. After inserting consumables and priming the printer before leaving the office, users can start the next print job from anywhere in the world (not just their local network).
Rick Ferguson DMD, DABOI/ID, DICOI, an educator in implant dentistry of 20 years, highlighted Remote Print as his favorite new feature. "This is useful since I work from home a lot and can start a print and know it will be done in the morning when I get to the office".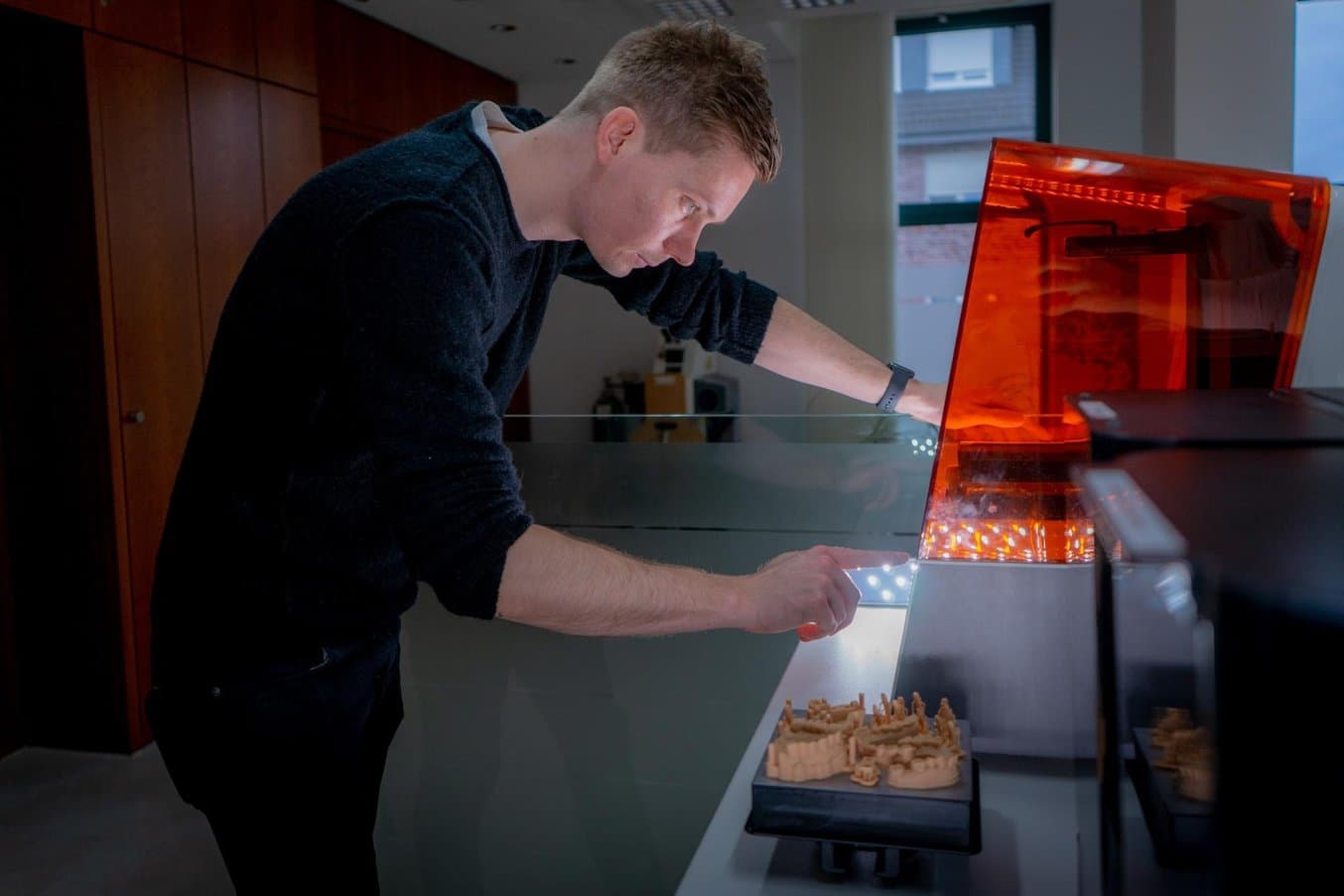 Stephan Kreimer, a master dental technician (MDT) who runs a dental laboratory in Warendorf, Germany, also applauded the new feature: "The Remote Print feature is great to work from anywhere and print your jobs without being present physically. The printer is always ready to print and the remote printing gives you flexibility so that you can immediately start a print."
Ease of Use Makes Delegating Jobs Easy
One of the main goals during the development of the Form 3B was to simplify every aspect of the 3D printing workflow and improve upon the Form 2's already acclaimed ease of use.
Jay Burton, DMD, MBA, a board-certified orthodontist who runs his practice near Nashville, Tennessee, found that the simple workflow makes it possible to delegate tasks to his assistants so that he can free up time for other tasks and attending to patients.
"The ease of use of both the printer and the PreForm software makes it possible to delegate almost all of the pieces of the workflow from post design to packaged aligners. The fact that the printing and fabrication process can be delegated is huge. It is easy enough to use that the orthodontic assistants in the practice can manage this with very little input from the doctor. Interestingly enough and somewhat to my surprise, all of my assistants prefer the digital workflow as opposed to having to deal with impressions, pouring up and trimming models, etc. I think it just makes their life easier," said Dr. Burton.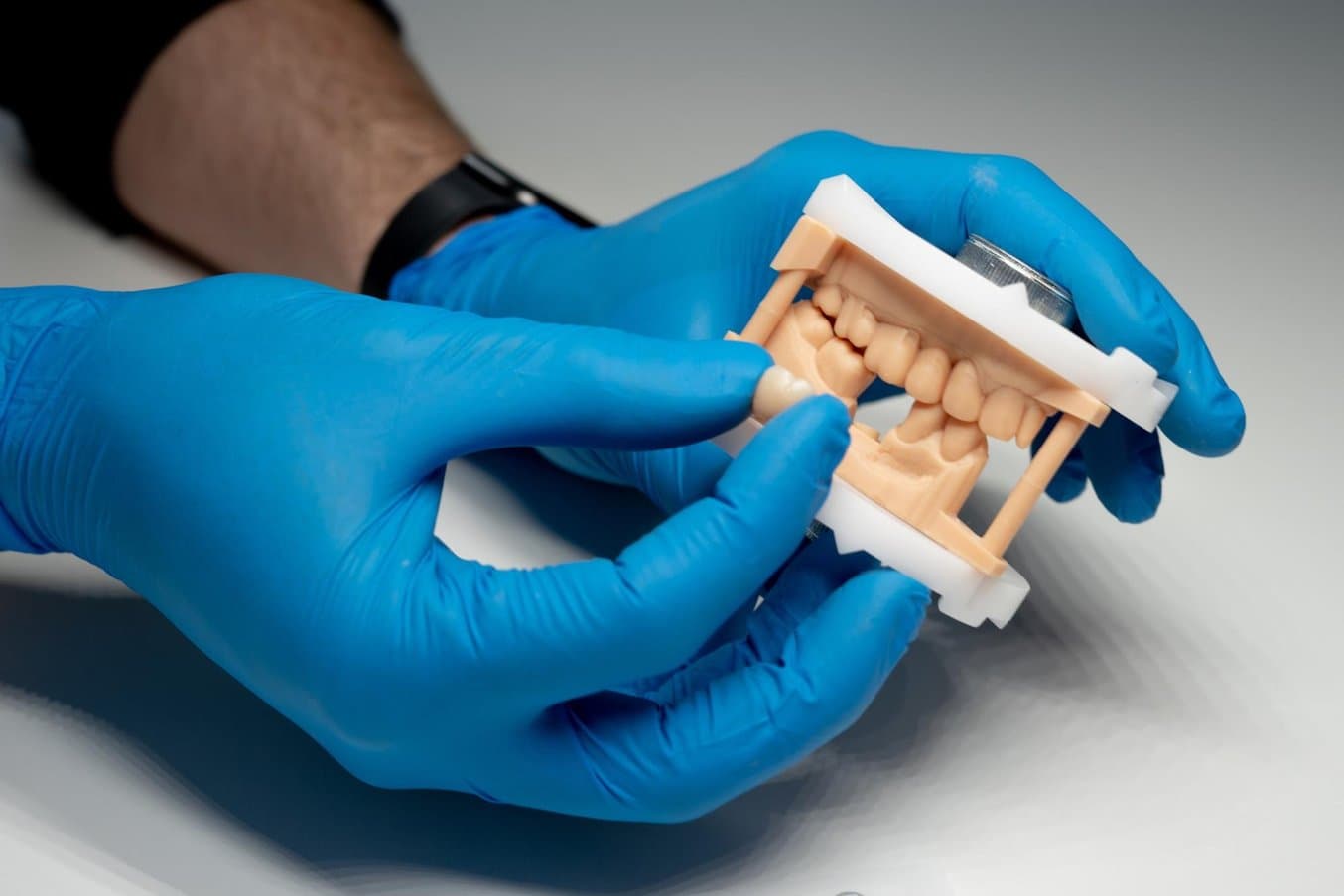 "I have tried using [an SLA 3D printer from a different brand] which was a purchase based on cost. I honestly ended up throwing it away because it was so much less user-friendly than the Form 2 and Form 3B.  My assistants tried to use it, but resin was getting everywhere, and it just wasn't easy enough to implement for use by my assistants. Formlabs' PreForm software and easy usability by my staff have made the Formlabs printers a simple choice, which is why I have three of them," said Dr. Burton. 
Robust Design to Ensure Uptime
With its robust build, user-replaceable optics, and an array of sensors to track errors, the Form 3B was built to ensure reliability and the highest possible uptime. 
"The Form 3B is the easiest and most reliable 3D printer we have ever used. We have had 100% successful prints. The most dramatic use has been for clear aligners. Compared to the Form 2, the reliability for large volume printing has been superb," said Dr. Ferguson.
"The new resin tank has been the biggest improvement. It is more foolproof and has less risk of overflow as well as allowing for finer and fewer supports as it's integral for the Low Force SLA printing," said Dr. Ferguson. "Overall there are so many improvements though. Better control interface, more sensors for a more reliable printing experience. 5 GHz Wi-Fi for a more reliable connection to the computer. The replaceable, self-contained, Light Processing Unit should eliminate damage from resin spills".
As someone who is running printers almost 24/7 in his lab, Kreimer also found maintenance easier. "Form 3B is less maintenance intensive (such as cleaning optical surfaces) and the printer is, in general, better protected from dust".
Superior Translucency and Surface Finish
Stephan Kreimer is one of the most avid users of dental 3D printing, he's produced study models, crown and bridge models, implant models, casted parts (crowns, bridges, and RPDs), surgical guides, splints, and dentures on the Formlabs SLA 3D printers in his dental lab.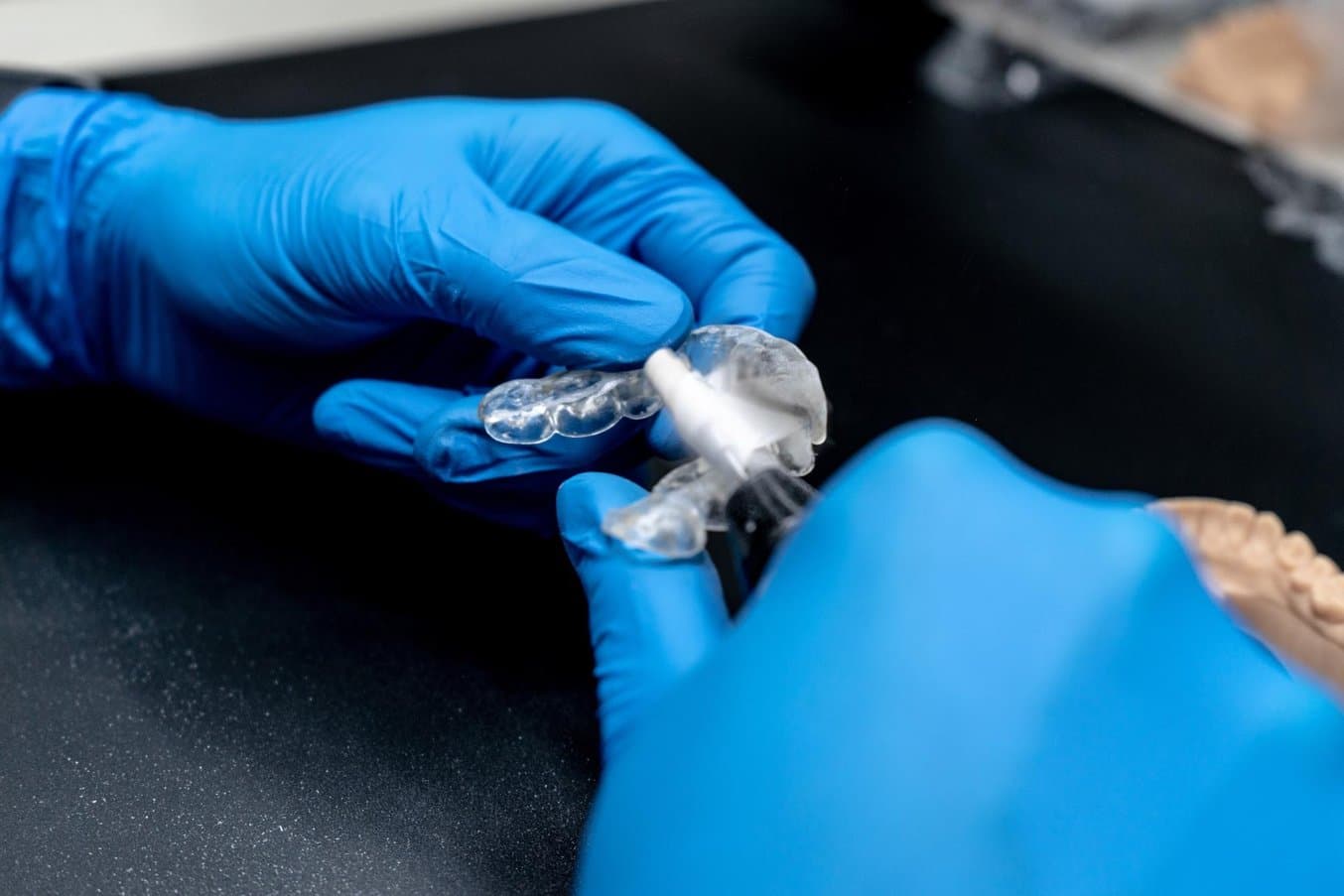 "[With the Form 3B], the surface texture has improved significantly. Due to the LFS technology, the support structures are easier to remove and you need less [supports] than before. Splints and surgical guides have superior translucency and surface finish," said Kreimer.
Coming Up on the Form 3B
What's next for the Form 3B? The Formlabs dental and engineering teams are working on updates to further improve print quality and reliability, introduce new software features, and increase printing speed. 
There are also many new materials in the works to expand the range of indications customers can produce on the Form 3B. Just recently at the LMT Lab Day in Chicago, Formlabs and BEGO announced a partnership that will allow Formlabs' dental customers to 3D print temporary and permanent crowns and bridges directly for patients with BEGO's best-in-class dental materials. 
As a result, the Form 3B is becoming a more and more powerful dental 3D printing platform every day. Curious to see the quality of parts printed on the Form 3B firsthand? Request a sample part now.