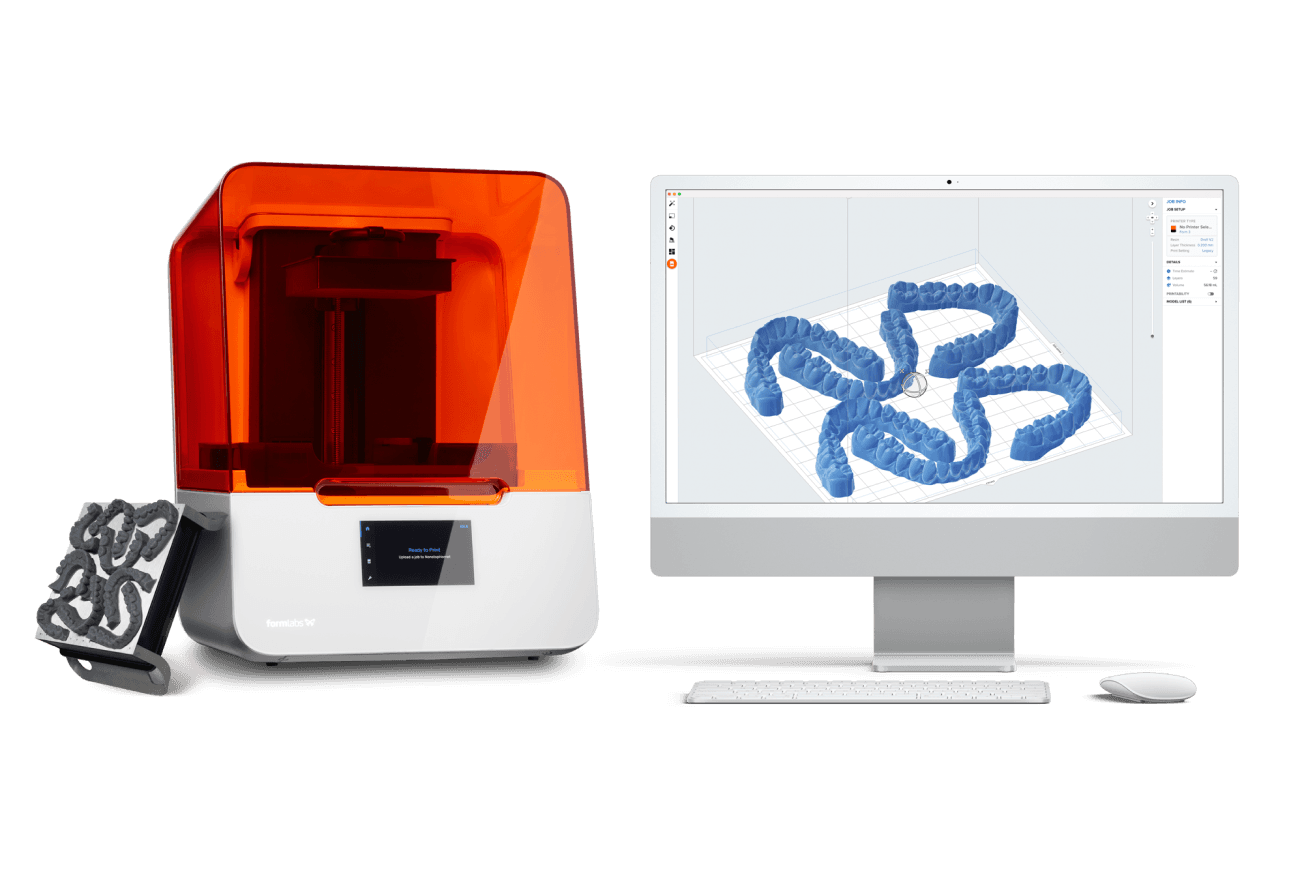 PreForm Dental
Click Less, Do More With the New Standard in Dental Print Preparation Software
Our free software is designed to help your team work more efficiently. Prepare parts for printing with a few clicks and access your printers from the cloud with advanced software tools. 
Effortless Print Preparation With PreForm Dental
Import dental CAD models or 3D intraoral scans directly into PreForm Dental and let the software set up your dental parts automatically with default and customizable presets for each indication. Select your indication, drag your files, and click print.
PreForm enables plug and play integration with your existing workflow for a seamless experience. From generating printable models directly from patient scans, to optimizing your parts with advanced features, PreForm delivers a trusted, validated dental workflow to help your dental business thrive. Best of all, it's totally free to download and use.
Intuitive Features That Make Your Dental Business More Productive
Scan to Model
PreForm Dental comes with powerful tools unique to the digital dentistry workflow. Automatically convert intraoral scans into solid printable dental models in less than 10 seconds with Scan to Model.
Powerful Customizable & Automated Controls
Advanced users can take control by creating custom presets according to their preferred material, layer height, orientation, and support settings. The customized preset can be saved and applied to subsequent jobs. This means PreForm conforms to your workflow, delivering the perfect indication every time.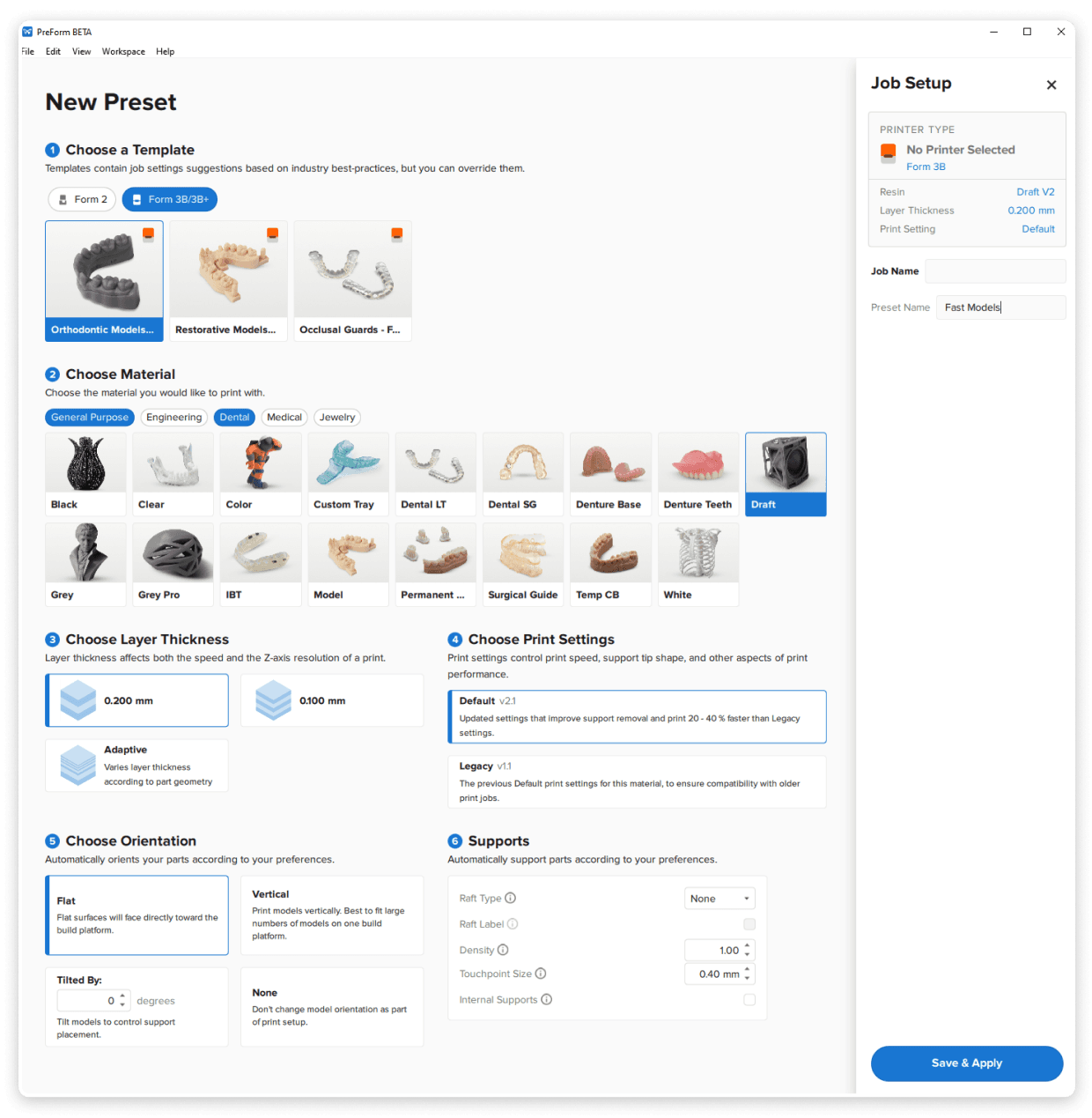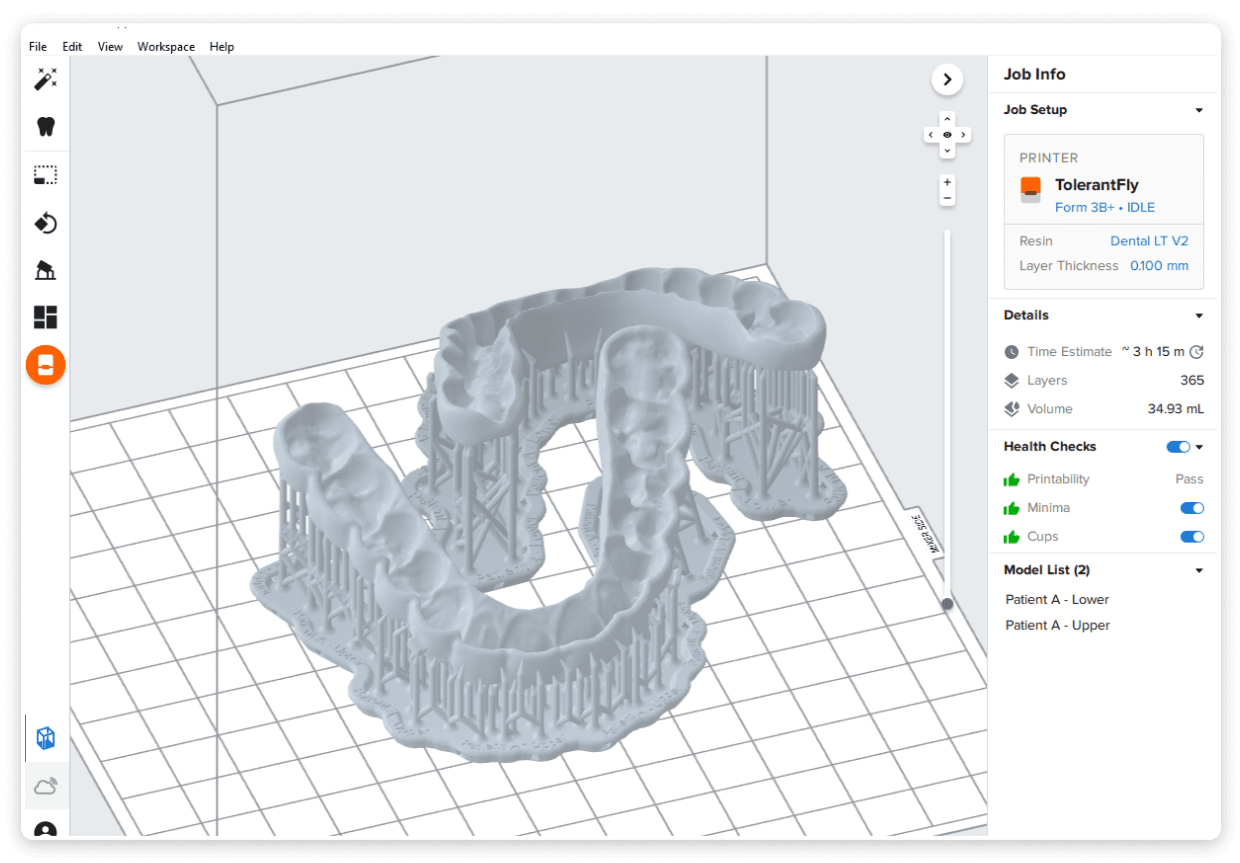 One Click Print
Save time with effortless print setup: PreForm Dental's automatic algorithms set up your model's layout, orientation, and supports, so anyone in your office can print successfully without specialized training.
Scalable
PreForm Dental is designed to support business growth. It works seamlessly with any dental indication workflow, whether you're an orthodontist serving a single patient or a dental lab producing many different indications and hundreds of parts per day.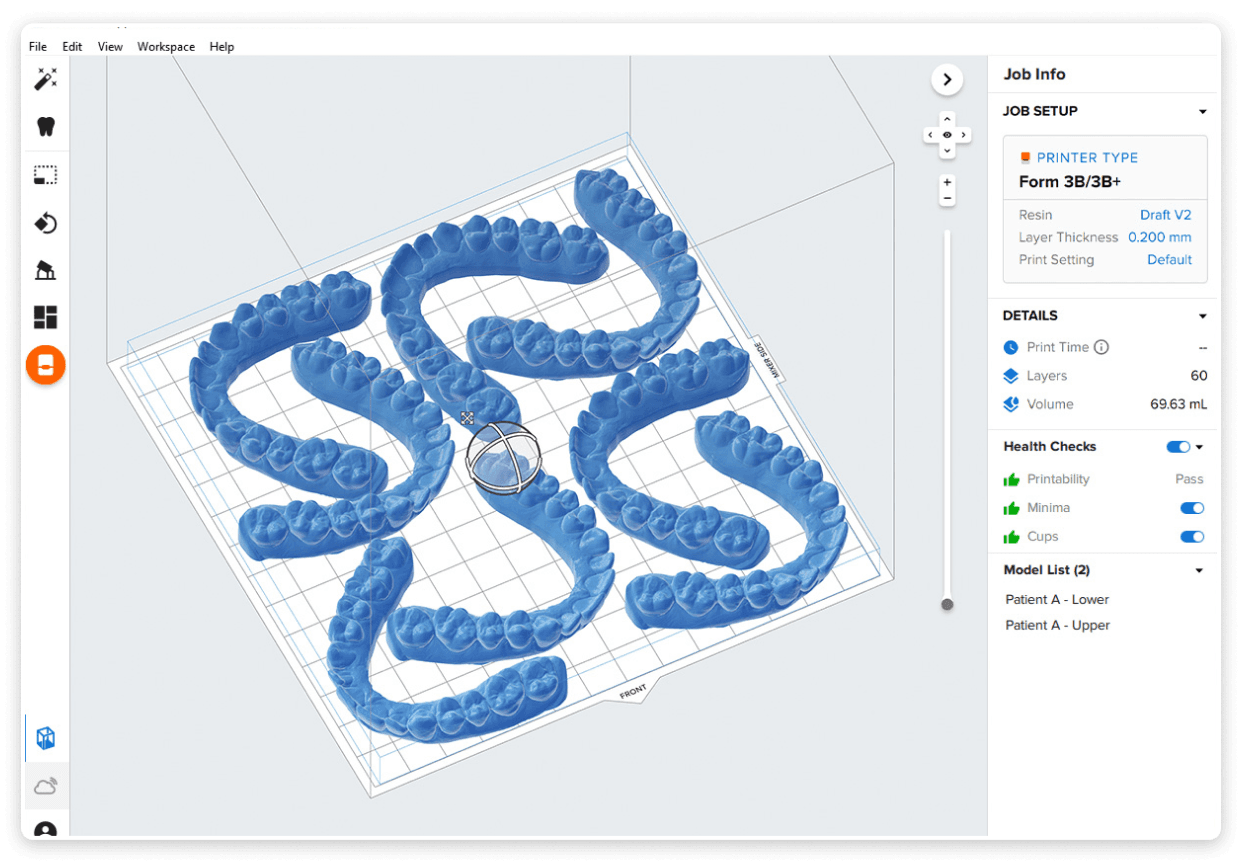 Getting Started With PreForm Dental
Watch our video tutorial series where we'll walk you through the key features of PreForm Dental, from workspace selection to setting up various dental indications for printing.
Integrations and Partnerships
Formlabs Dental has partnered with leading CAD providers to streamline the print process. Recently, we integrated with 3Shape's new CAM platform Produce to facilitate and minimize clicks passing design files to PreForm. PreForm is also integrated with other dental major players such as Exocad, Medit, ZirkonZahn, and more.




Interested in integrating?
Use our APIs to automate sending files into PreForm and to monitor printer usage. Get in touch at [email protected] to learn more.
More From Formlabs Software for Dental Users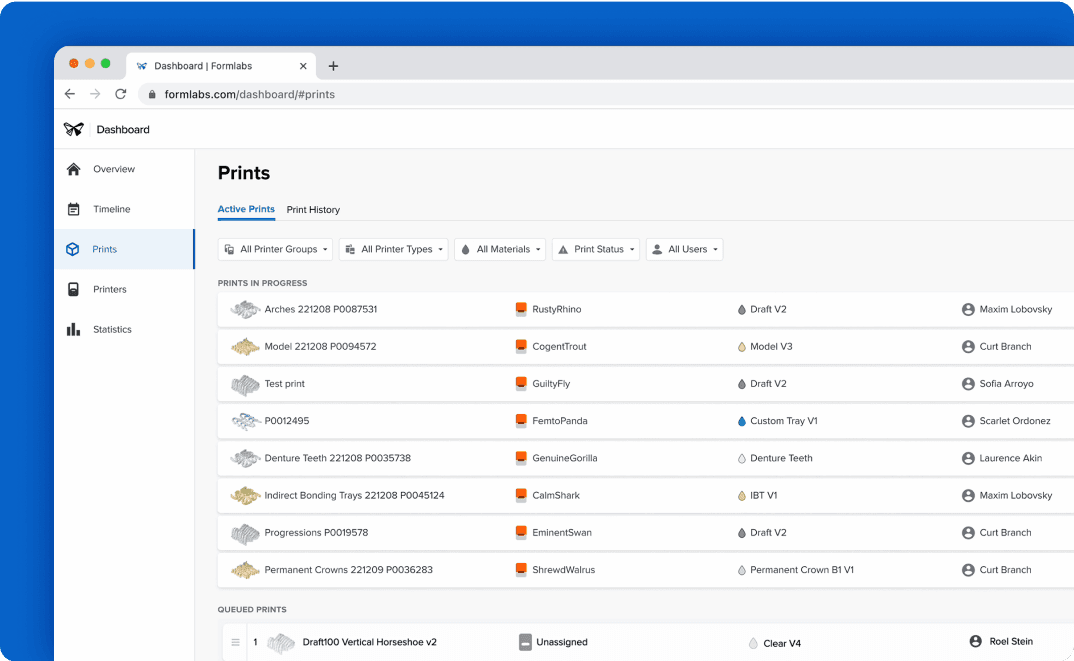 Dashboard is a powerful free online tool that allows you to manage multiple 3D printers, track prints and material usage, get notifications about your print's status, start jobs from anywhere, and more.
For dental labs and large offices, Fleet Control simplifies fleet management, unlocking true automation and optimizing your workflow for maximum fleet productivity.