How to Move from Analog to Digital Dentistry
There's no way around it: the future of dentistry and orthodontics is inevitably digital. With cutting-edge digital dental technologies for impressions, treatment planning, design, and 3D printing, what was once prohibitively expensive is rapidly becoming accessible, already transforming thousands of dental practices and labs worldwide. As CAD/CAM continues to replace traditional workflows and become the standard of dental care, digital solutions have become a necessary consideration for any dental business.
What are the benefits of going digital? How are the workflows different from analog processes? What are the best strategies for getting started? Find answers in our guide to digital dentistry.
Looking for a dental 3D printer? Check out our guide where we walk you through the different 3D printing technologies for dentistry and orthodontics and all of the attributes to evaluate before investing in a dental 3D printer.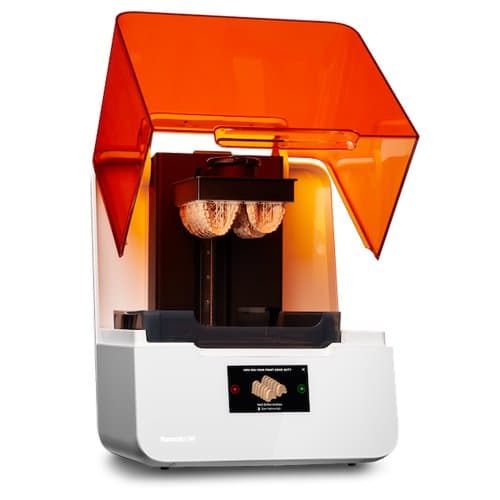 Webinar
Product Demo: Form 3B Dental 3D Printer
Watch our product demo for a walkthrough of our new LFS dental 3D printer from a Formlabs expert.
Watch the Webinar Now
Why Go Digital?
High Quality and Precision
No two dental cases are the same. Patient anatomy is unique, and each treatment is tailored, enabled by a long history of artisanal custom, human-centric craftsmanship. But, as with any trade, quality is dependent on the skills of a given dentist, orthodontist, assistant, or technician, and achieving consistent, high-quality, affordable dental products with so many potential sources of error is incredibly difficult.
Digital dentistry reduces the risks and uncertainties introduced by human factors, providing higher consistency, accuracy, and precision at every stage of the workflow. 3D intraoral scanning removes many of the variables associated with taking a traditional impression, giving dental technicians more accurate data to design from. Dental and orthodontic CAD software tools provide visual interfaces similar to traditional workflows, with the added benefit of being able to automate certain steps, as well as easily identify and fix mistakes. 
Digital manufacturing equipment such as 3D printers or milling machines deliver a range of high-quality custom products, prosthetics, and appliances with superior fit and repeatable results, increasing clinical acceptance by dental practices and by the patient, and resulting in fewer errors and adjustments while lowering costs.
Improved Efficiency: Time and Cost Savings
Digital dentistry can be a no-nonsense business choice, improving efficiency in dental procedures and streamlining workflows.
In a dental or orthodontic practice, saving time on menial tasks means shorter appointments, increased throughput, and increased patient satisfaction. Easy impression taking with 3D intraoral scanners reduces chair time and reduces labor, and cuts out the cost of materials and the need to ship impressions to the dental laboratory. Instant feedback and no manual errors like voids, bubbles, or tears reduce the need for secondary or duplicate impressions.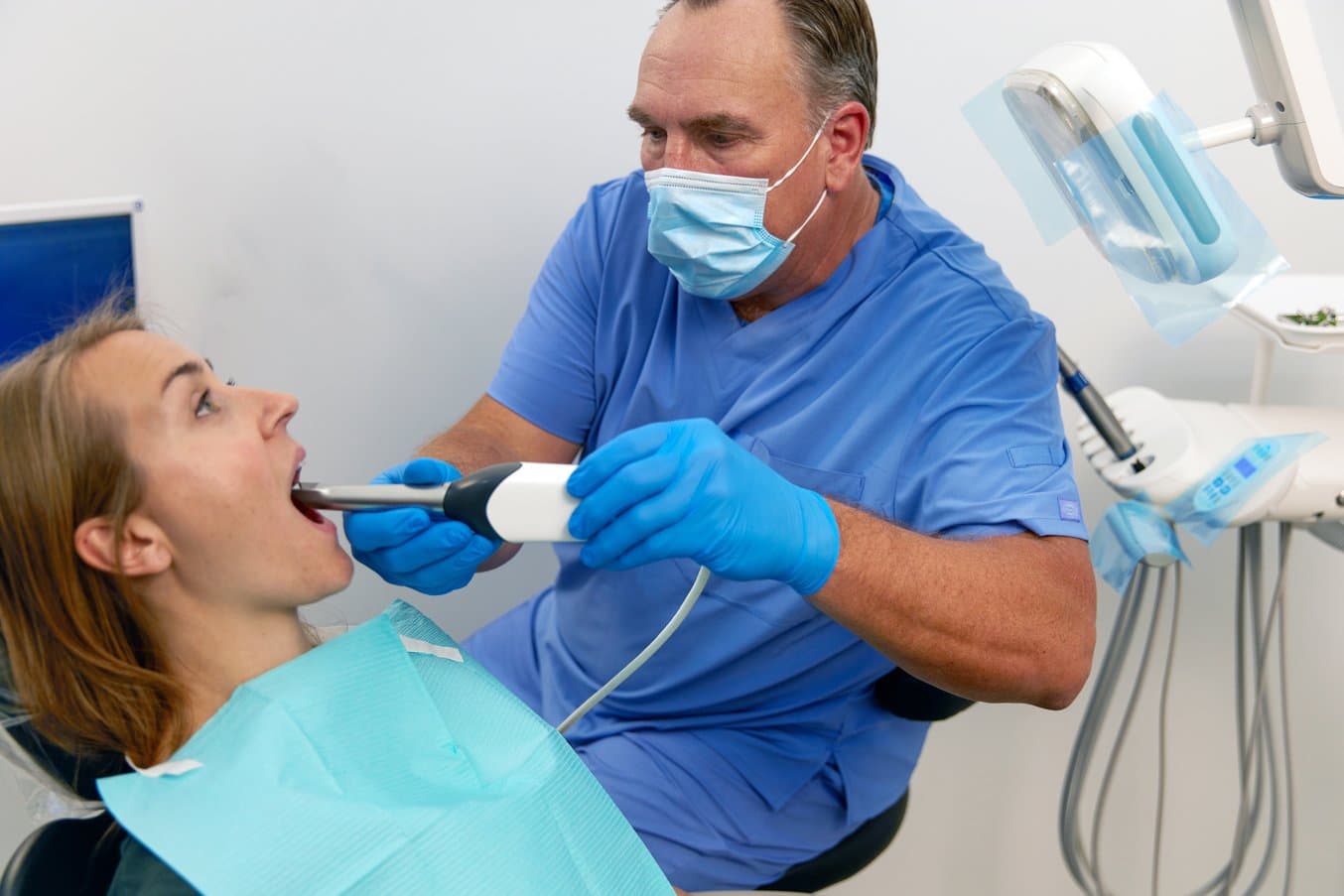 Digital design and manufacturing increase technician productivity, and reduce hands-on work, leading to streamlined production, fewer remakes, and less time per unit. Dental and orthodontic CAD software tools are incredibly powerful and application-specific, enabling technicians to design and plan a variety of restorations and appliances. 
With chairside 3D printing, practices can bring production in-house for simple applications like diagnostic models, surgical guides, splints, or temporary restorations, saving both time and costs. In many countries, dentists and orthodontists are required to store and keep patients' physical models and records for years. The room required for this storage often leads to a practice having to rent space or dedicate a significant part of their office just for storage. With digital impressions, patient anatomy can be saved in the cloud or on a local server which requires less room and makes it much easier to find specific cases quickly. Additionally, patient models can be rapidly produced from these digital impressions on-demand with desktop 3D printers.
In a dental lab, digital design and manufacturing increase technician productivity, and reduce hands-on work, leading to streamlined production, fewer remakes, and less time per unit. Milling machines and 3D printers can batch jobs together, operate unattended and even overnight, adding an extra shift to a lab's workforce at no extra cost. The latest professional systems are now so cost-effective that dental labs of any size can take advantage.
Interactive
Calculate Your Time and Cost Savings
Try our interactive ROI tool to see how much time and cost you can save when 3D printing on Formlabs dental 3D printers.
Calculate Your Savings
Better Patient Experience and Outcomes
One of the most significant benefits of digital technologies is improved patient experience and comfort. A satisfied patient is more likely to return and recommend a clinic to others, contributing to the long-term success of any dental practice.
Digital technologies improve the workflow from diagnosis to planning to treatment. Intraoral scanning is faster and substantially more comfortable than regular impressions, while CBCT (Cone Beam Computed Tomography) scanning adds a new dataset to assist planning for implant surgery. Virtual treatment planning and appliance design enable less invasive treatments and prosthetics with a better fit. Digital tools also simplify communications between the dentist and patient, and the practice and lab.
As a result, digital dentistry makes for faster treatments, fewer visits, and higher prosthetic acceptance rates with measurably better clinical outcomes.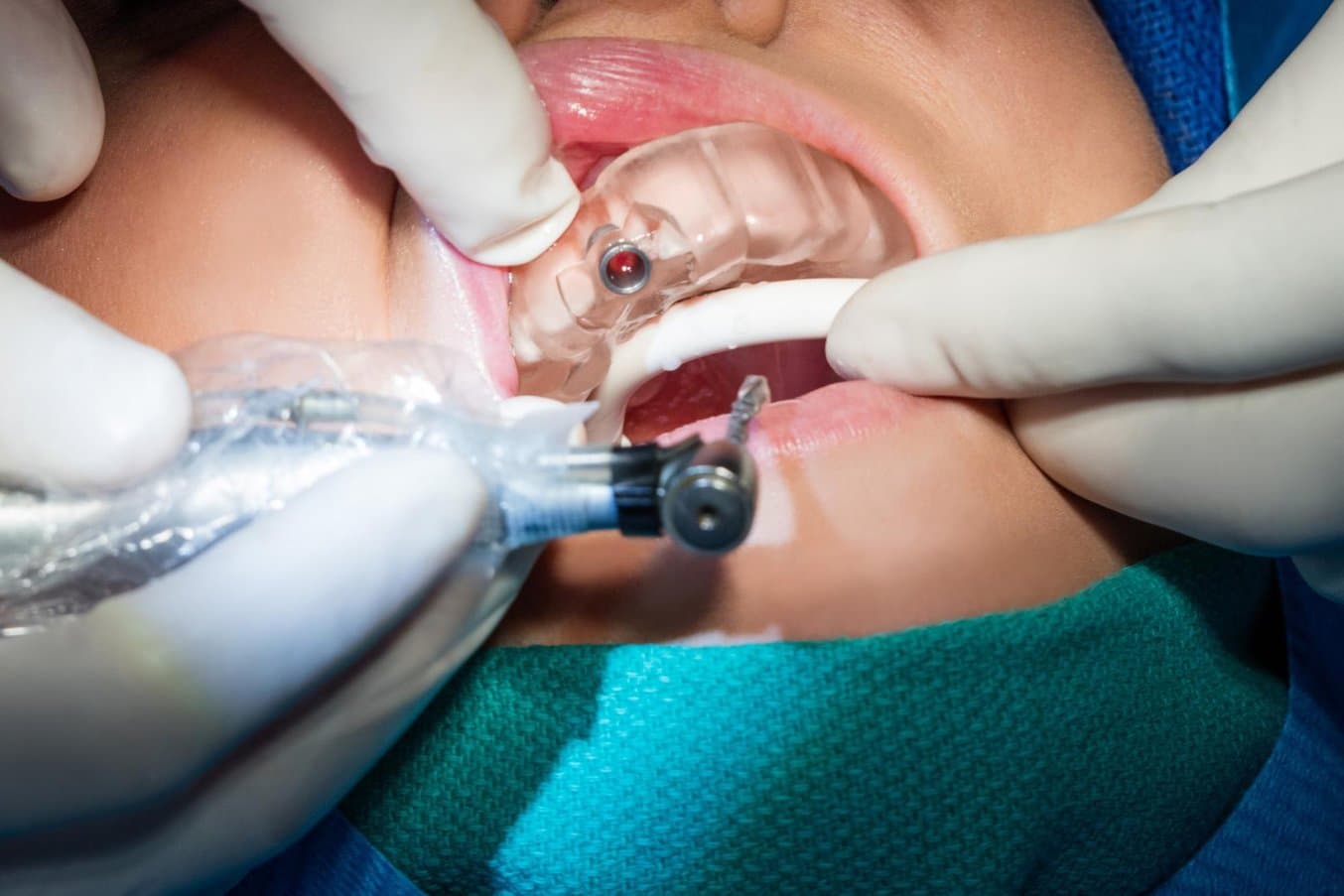 New Business Opportunity
The dental industry is going through rapid change. Labs who delay adopting new technologies risk falling behind their competition or an over-reliance on milling centers and outsource providers.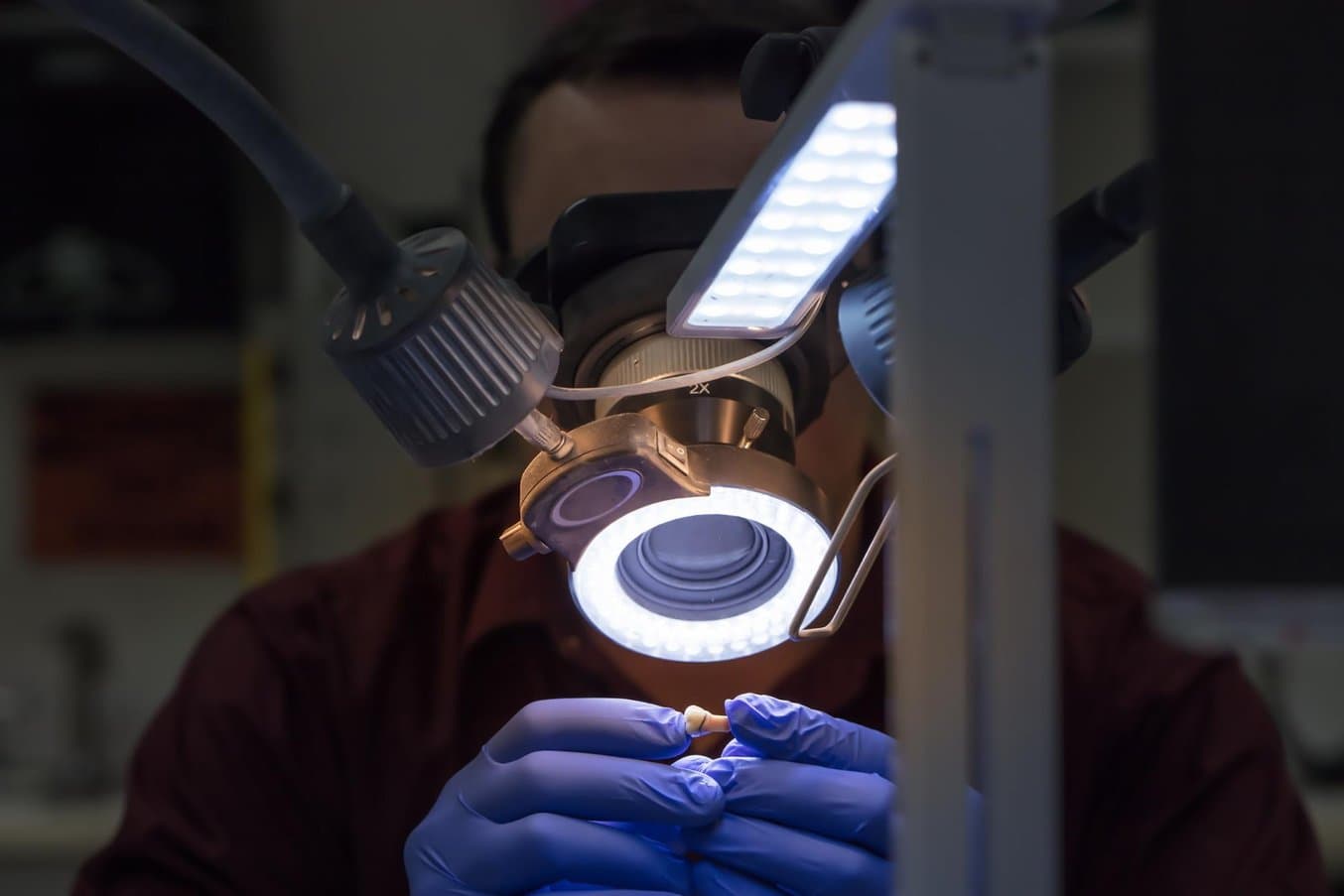 A survey of more than 400 dental labs in the US by the National Association of Dental Laboratories in 2019 found that 41% of dental laboratories in the United States have 3D printing technology and 12% are planning to purchase or lease a 3D printer in the next 12 months. The technology adoption is partly driven by the need to cater to dentists: A study by the Key Group found that, on average, 15% of their client dentists are sending digital files, but in some regions, their share has already reached more than 35% and is increasing every year. 
But those labs that embrace change and react fast can turn it into a competitive advantage. Accepting digital impressions cuts out the lengthy shipping time for physical impressions. As a result, digital labs can service clients in a wider geographical area or specialize in certain products. 
Sample Part
Request a Free 3D Printed Sample Dental Part
Curious to see the quality firsthand? Pick a material and we'll ship you a free sample part 3D printed on the Form 3B to evaluate. 
Request a Free Sample Part
The Digital Dentistry Workflow
With a wide range of dental specialties from general dentistry to implantology, prosthodontics, and orthodontics, the design of different treatments and prostheses varies somewhat by specialty and application, but they all follow the same basic workflow. 
1. Scan
Like traditional dental and orthodontic product fabrication, digital production starts with the patient's individual anatomy. 3D intraoral scanners can be used in the dental or orthodontic practice to capture scans digitally from the patient, replacing manual impressions with fast and accurate impressions. Alternately, desktop optical scanners in dental labs can be used to scan traditional impressions or plaster models. For treatments and applications that require patient osteotomy, such as surgical guides for implant placement, an additional dataset needs to be collected using CBCT scanners.
Recommended tools 
For a dental practice: 3D intraoral scanner, CBCT scanner (optional)

For an orthodontic practice: 3D intraoral scanner

For a dental lab: desktop optical scanner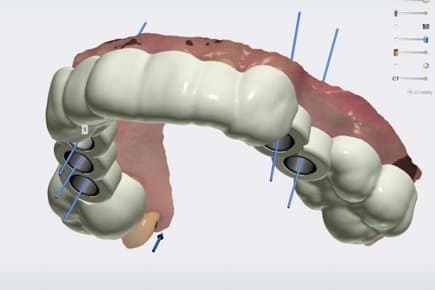 After scanning, patient anatomical data is imported into dental or orthodontic CAD software for planning treatments and designing prosthetics, mock-ups, and models. For simple diagnostic models, you can also convert intraoral 3D scan files directly into printable dental models in PreForm, Formlabs' print-preparation software. Most software packages use design processes very similar to traditional methods, employing highly visual interfaces with features like virtual articulators that are familiar to technicians. Digital design results in easier, more precise treatments and simplified communication. After the treatments are designed, models can be exported for manufacturing. If a remake is needed, the same digital design can be reused without additional effort.
Recommended tools for dental and orthodontic practices and labs: Dental CAD software, PreForm (free)
To manufacture a dental product, 3D models are uploaded to the CAM or print-preparation software and then sent to a 3D printer or a milling machine. 3D printers are common in both labs and practices and can produce a variety of indications, including models for thermoforming aligners and retainers, diagnostic models, surgical guides, splints, retainers, indirect bonding trays, dentures, temporary and permanent restorations, and more. They work by solidifying parts layer by layer to form the shape of the appliances and models. To create orthodontic appliances like clear aligners or retainers, manufacture them over the 3D printed models using existing workflows and tools such as thermoforming. Milling machines are more common in dental labs, but also have some limited applicability to the dental practice as well. These are typically used to create final restorations by subtracting from a solid block of material, such as zirconia. 
Recommended tools 
For a dental practice: 3D printer

For an orthodontic practice: 3D printer

For a dental lab: 3D printer, milling machine
Workflow Between Lab and Practice
With the traditional workflow, the practice takes a physical impression of the patient, ships it to a dental lab that creates the required models, restorations, or other indication(s), which the lab then ships back to the practice for the treatment. 
In digital workflows, the individual steps can alternate easily between lab and practice, depending on the complexity of the case, the indication, the tools available at a practice, and other conditions. 
For example, a dental practice can take a digital impression or send a manual impression for scanning at the lab. With the digital impression, a practice can also design the models, restorations, and other indications in-house in CAD software or outsource design to a lab. With chairside 3D printing, a practice can then manufacture simple indications like models, surgical guides, splints, or models for thermoforming in-house and rely on a lab for complex parts such as all-ceramic restorations. Labs can manufacture parts in-house with 3D printing or milling or offer design as a service and send the design files to their customer for chairside 3D printing in the dental practice. 
Overall, digital technologies simplify the workflow between practice and lab, offering unlimited freedom to optimize for speed, ease of use, or cost, depending on the case.
How to Implement Digital Workflows in a Dental Practice or Lab
1. Pick an Application
Transitioning to digital dentistry and orthodontics doesn't need to happen all at once. Start with the easiest 3D printing workflows first, build your team's expertise, and gradually add new applications to avoid unnecessary risks.
The best place to start is with simple study models. These are the easiest products to 3D print because they don't require a third-party design software to prepare a digital impression for printing. Formlabs Dental 3D printer customers can use the Scan to Model feature in PreForm to turn their digital impressions into physical models for free. These models can be used as study models or as a mold for thermoforming retainers or holding trays in-house. With the fast-printing Draft Resin, which can print a model in under 20 minutes, even same-day delivery is possible.
If you want to start with something other than simple models, choose an application that is currently inefficient, unreliable, or expensive—or perhaps a product that you aren't currently able to offer your patients. Surgical guides, splints, or clear aligners all have particularly simple workflows that an assistant can be trained to carry out and expanding to these indications is only a matter of adding the treatment planning component. You can do this in-house with a design software, or you can outsource this step in the workflow to a design service like Evident, Full Contour, or Digital Smile Design, and still do the appliance manufacturing in-house. Whatever you choose, start with a single use case and extend to multiple applications, while continuing to rely on labs for complex cases and final restorations. 
For dental labs, 3D printers offer a variety of digital workflows. Professional 3D printers are incredibly versatile: it's possible to manufacture a wide range of products, including diagnostic, orthodontic, and restorative models, surgical guides, splints, castable prosthetics, directly printed temporary and permanent restorations, and dentures, on the same machine, just by switching materials. 
2. Define and Test a Digital Workflow
When you have a specific application in mind, piece together the complete step-by-step digital workflow for that application to make sure you understand all the pieces needed for scanning, design, and manufacturing. 
In a dental practice, consider whether it makes sense to invest in an intraoral scanner or you will be sending stone models or physical impressions to your lab for scanning. If you're running a lab, consider whether you'll only receive digital impressions from dentists or you'll need a desktop optical scanner to scan stone models or physical impressions.
If you're planning to design parts in-house, make sure to get a demonstration of the workflow of any design software to understand the step-by-step process before adopting it. Then, select a dental software package compatible with the scanning and manufacturing equipment of your choice. The easiest way to do this is to stick with software that allows open importing of scan files, and open .STL file export, which ensures compatibility with all 3D printing solutions.
When considering manufacturing equipment such as milling machines or 3D printers, always source samples before buying equipment. Technical data and marketing specs can be misleading and hard to decipher. Instead of comparing sales brochures, compare actual parts—don't hesitate to ask for a physical sample of a milled crown, a 3D printed splint, or whatever you're considering. There's no better way to compare quality between two machines than holding the final product in your hand.
3. Start Small and Scale Up
Once you're ready to start, trial the workflow for a few weeks before going to full production, leaving time to learn each step and iron out any wrinkles. As you get comfortable with the results, it's time to switch the workflow fully to digital, and start scaling up.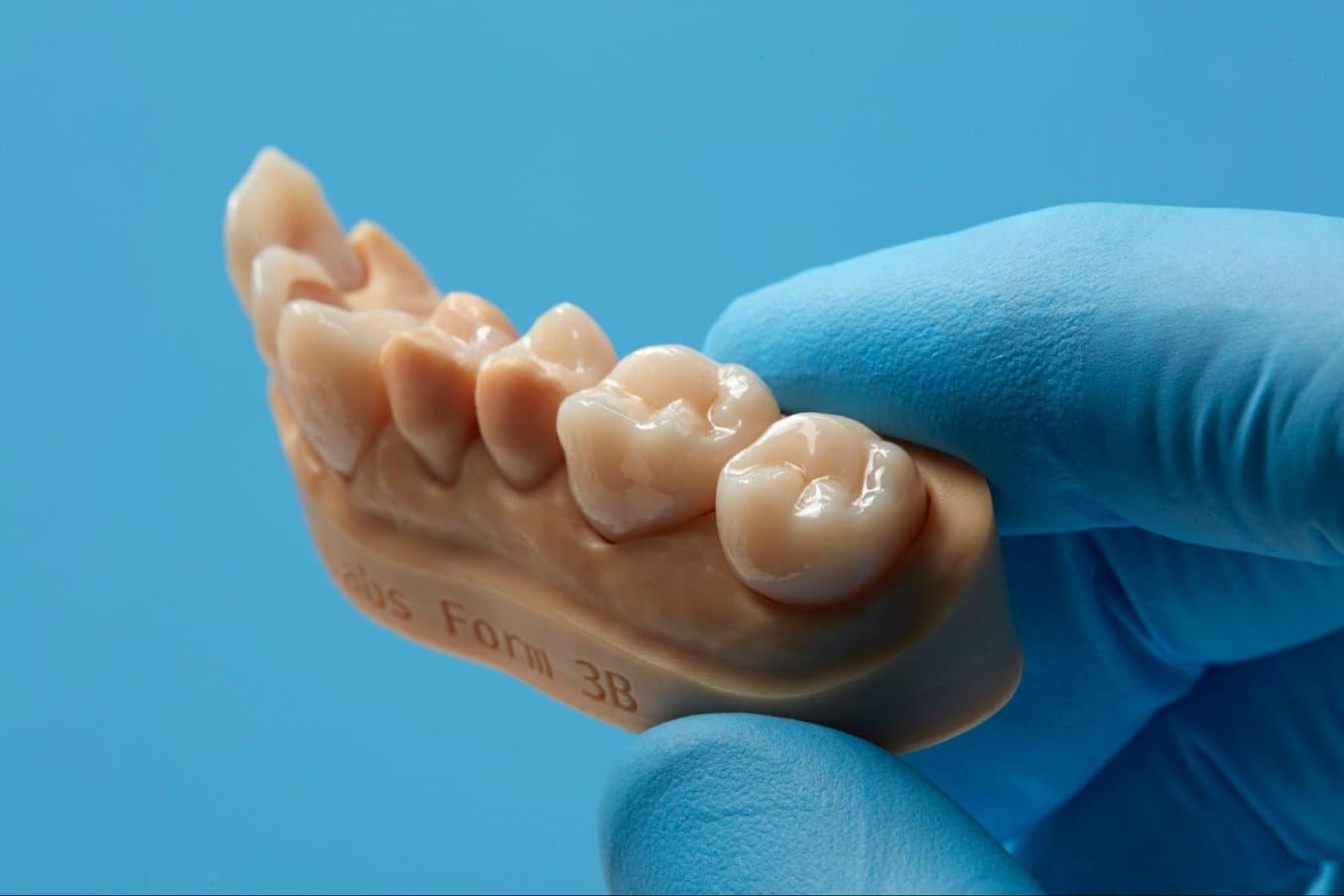 In digital workflows, scaling up is a simple matter of adding scanning, design, or production capacity, depending on where bottlenecks appear. Desktop 3D printers offer more production flexibility than ever before and affordable machines enabling you to add capacity as needed. Having multiple machines brings the added benefit of fault redundancy, a significant advantage over larger, more expensive systems.
Offering a new product or service doesn't have to be a difficult decision with a long-term return on investment. With digital dentistry, practices can start small, see faster returns on investment, and scale up over time.
Get Started with Digital Dentistry and 3D Printing
With thousands of dental and orthodontic practices and labs already adopting digital workflows, there's never been a better time to start exploring how to take advantage of new technology in your business. While 3D printers were only affordable to the largest labs and milling centers a few years ago, they are now a common sight in dental and orthodontic practices and labs.
Explore Formlabs dental resources for free guides, step-by-step tutorials, white papers, webinars to learn how you can integrate 3D printing into your lab or practice.
Curious to see the quality firsthand? Pick a material and we'll ship you a free sample part 3D printed on the Form 3B to evaluate.