Dental LT Comfort Resin 1 L (1.1 kg)
RS-F2-DLCO-01
Our library of Dental Resins enables dental practices and labs to rapidly manufacture a range of dental products in-house, from biocompatible surgical guides and splints to fixed prosthetic and clear aligner models.
Dental LT Comfort Resin is a long-term biocompatible material for directly 3D printing flexible occlusal splints in-house, more easily than ever. Printed appliances are easily polished to high optical transparency, and offer enhanced comfort and durability that boosts patient adoption and compliance.
Download our Application Guide to learn the complete workflow and best practices for making 3D printed splints and occlusal guards.
Dental LT Comfort Resin 1 L (1.1 kg)
Why Choose Dental LT Comfort Resin?
Dental LT Comfort Resin provides dental professionals with a flexible and wear-resistant material for the simple production of long-term splints, occlusal guards, and bleaching trays.
Flexible
Improve patient comfort with a flexible splint that enhances patient adoption and compliance with the treatment plan.
Perfectly Clear
Produce perfectly clear splints that deliver impressive clarity before and after polishing, also reducing polishing time.
Impact and Wear-Resistant
Deliver a splint that will withstand wear and tear in the most demanding therapeutic situations.
Certified Biocompatible
Provide the patient and clinician the peace of mind they deserve.
Applications
Dental LT Comfort Resin offers your patients a more comfortable, flexible splint that optimizes patient compliance and is easier to produce.
Dental LT Comfort Resin is ideal for: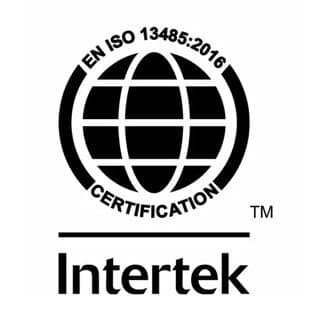 Formlabs manufactures our BioMed and Medical Device Resins at our FDA Registered facility in Ohio. These materials are designed and manufactured within our robust Quality Management System that is ISO 13485 and EU MDR certified. A dedicated team of operators and quality assurance professionals make the resins inside a certified ISO Class 8 clean room. All of our Medical Device Resins are appropriately registered with FDA and CE marked according to the EU MDR. View our ISO 13485 certification.
Ultimate Tensile Strength
29.1 MPa
*Material properties may vary based on part geometry, print orientation, print settings, temperature, and disinfection or sterilization methods used. Data were measured on post-cured samples printed on a Form 3B with 100µm LT Comfort Resin settings, washed in a Form Wash and cured in a Form Cure according to the Manufacturing Guide. Dental LT Comfort Resin was tested at NAMSA World Headquarters, OH, USA.