Why Choose IBT Flex Resin?
IBT Flex Resin provides dental professionals with a flexible and tear-resistant material for the production of indirect bonding trays and direct composite restoration guides with enhanced accuracy and translucency.
Enhanced Elongation and Flexibility
Seamless intraoral placement and removal that provides fast and accurate bracket placement and perfect seating of guides on the dentition.
Optimized Translucency and Color
This new formulation allows for easy visualization of critical elements such as brackets, restorative composite materials, and teeth.
High Print Accuracy and Predictable Results
This material optimizes viscoelasticity to ensure accurate transfer of a digital set-up to the clinical scenario, and reduces the need for additional adjustments intraorally.
Certified Biocompatible, FDA Registered
Provide the patient and clinician the peace of mind they deserve with an FDA-registered and MDR-certified material manufactured within our Quality Management Systems, with strict adherence to ISO 13485.
Applications
IBT Flex Resin offers optimized tear strength, translucency, and flexibility, for trays and guides that are easy to plan, easy to use, and easy to remove.

IBT Flex Resin is ideal for:
Direct composite restoration guides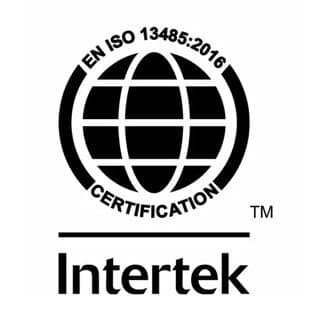 Formlabs manufactures our Biomed and Medical Device Resins at our FDA Registered facility in Ohio. These materials are designed and manufactured within our robust Quality Management System that is ISO 13485 and EU MDR certified. A dedicated team of operators and quality assurance professionals make the resins inside a certified ISO Class 8 clean room. All of our Medical Device Resins are appropriately registered with FDA and CE marked according to the EU MDR. View our ISO 13485 certification.
Hardness Shore A
77 - 80 A
Chemical Disinfection
70% Isopropyl Alcohol for 5 minutes
*Material properties may vary based on part geometry, print orientation, print settings, temperature, and disinfection or sterilization methods used. Data were measured on post-cured samples printed on a Form 3B+ with 100µm IBT Flex Resin settings, washed in a Form Wash and cured in a Form Cure according to the Manufacturing Guide. IBT Flex Resin was tested at NAMSA World Headquarters, OH, USA.