The Challenges of Bringing 3D Printing Into Your Dental Practice
Dr. Jennifer Bell, a general practitioner in North Carolina, diagnoses and treats a broad range of patients on any given week. During the COVID-19 pandemic, she decided to seriously look into 3D printing and digital dentistry workflows to help grow her business and to better address patient needs.
As someone with little technical background, Dr. Bell was hesitant about bringing 3D printing into her practice. Dr. Bell fretted that, "the biggest challenge mentally for me of onboarding 3D printing was that I'm not an engineer." Would the new technology disrupt her workflow and slow down her staff? If there was a problem with the new printers, would her patients feel they were getting a bad experience or have to come back for re-dos?
In this post, we highlight a recent conversation Dr. Bell held with Formlabs Dental. Topics include what motivates Dr. Bell and other dental professionals to explore new workflows, the ups and downs of investing in in-house 3D printing, and how to get excited about change at your practice.
Dr. Bell's entire conversation with Formlabs Dental can be viewed for free by clicking the link below.
Webinar
Five key Points for Successful In-house Adoption of 3D printing
Watch this on-demand webinar with Dr. Jennifer Bell to learn about what things you need to know to decide which 3D printer to acquire, and how she faced down other challenges to bringing digital workflows in-house.
Watch the Webinar Now
What Motivates Clinicians?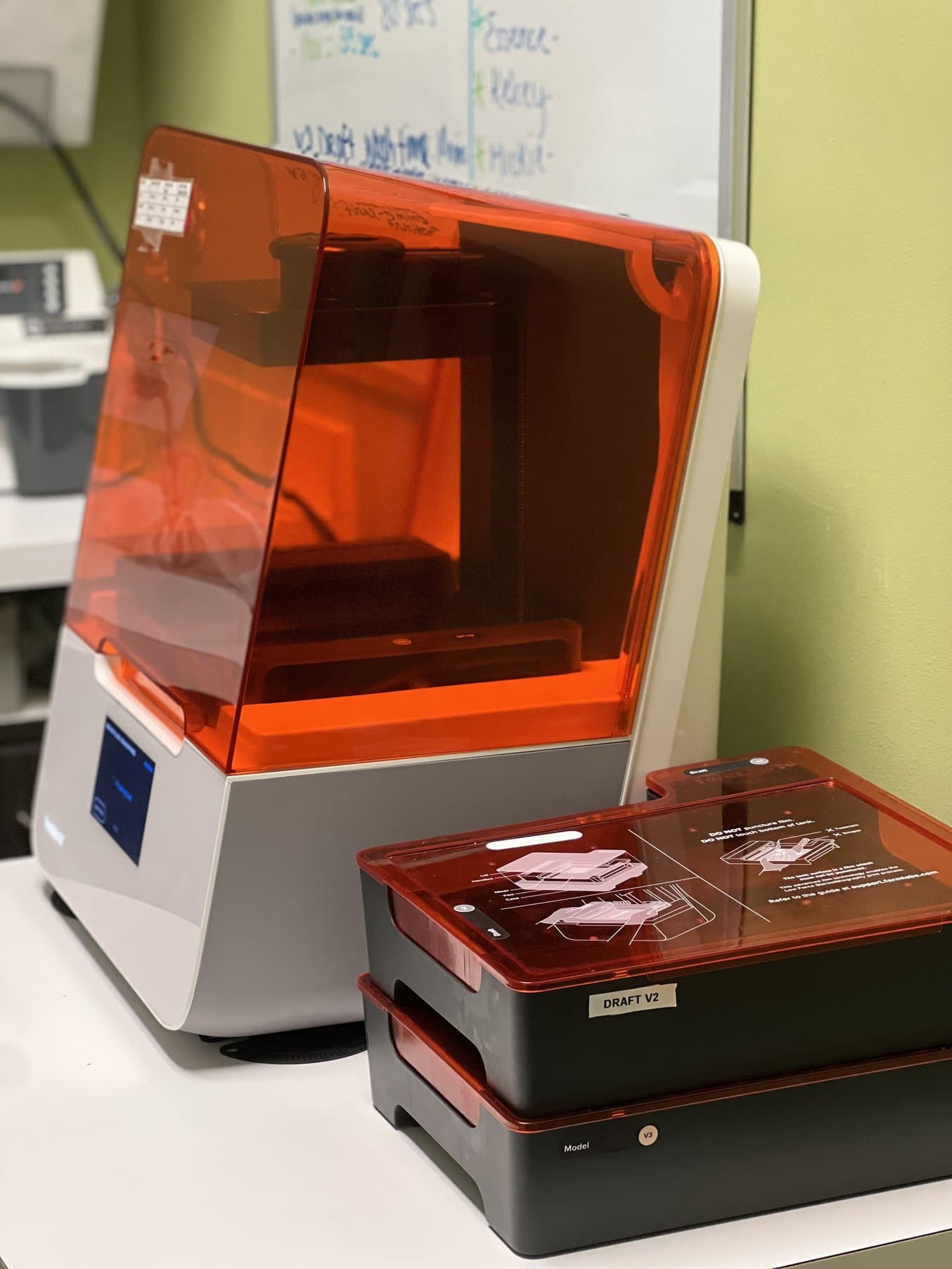 When doctors are young, there are countless exciting milestones to look forward to. From graduating from an educational institution, to working with their first patients, opening a practice, and more. But over time, work can become routine or stale. It can become hard to justify onboarding new techniques, changing proven workflows, or learning new skills. Dr. Bell starts her talk by taking a step back and asking: "what motivates us as clinicians, when we think about new dental materials or new technologies? For each clinician, the answer is going to be different." She came up with four key reasons clinicians onboard new technologies. They are:
To Learn: For many, the thrill of reinventing or improving a decades-old workflow is exciting, and it brings many back to their college days of absorbing and learning as much new information as possible. Dr. Bell told us that, "for some of us, trying new things comes with growth. We're a little bit stagnant in our career or we're looking to problem solve or do things in our practice that we weren't able to do before. With that comes this amazing ability to grow professionally and to get enthusiastic about being a dentist. I know several of my mentors and colleagues when they onboarded CAD/CAM technology with intraoral scanning, that was the real jolt in their career that got them excited about being a dentist again, or laser technologies and bringing laser dentistry was that real jolt that got dentists excited."

To market their practice: Bringing cutting-edge technology to market and improving patient outcomes and experiences can help grow your dental business. 3D printing and oral scanning in particular can be ways to rebrand or reinvigorate a practice's marketing and image. Dr. Bell told us that, "those [technologies] lead to great Google reviews. They lead to great referral sources. They lead to peer-to-peer colleague recommendations." 

For creativity: 3D printing goes hand-in-hand with 3D design. Many dentists have creative backgrounds, and working in 3D digital spaces and then printing objects can be the missing creative piece for those seeking a creative outlet at work. "Many of my colleagues that I went to school with were actually really good artists or musicians. In fact, I think that's why we're really good at 3D manipulation and using our hands to craft teeth in someone's mouth. Bringing on new technology, especially something like 3D printing, which has design applications involved in it, often can be that missing piece or enthusiastic opportunity for doctors who are looking for creative outlets within dentistry," she said.

To overcome challenges: The challenges facing any one dental practice are numerous; these can be staffing issues, inefficient workflows reducing daily patient volumes, or a litany of other issues. These problems are often overcome by onboarding new technologies. Dr. Bell explained, saying that, "that's where technology can often come in and help take away or alleviate some of the requirements or needs we have of staff. But maybe it's just being able to have high-quality predictable deliveries every time you take an intraoral scan versus taking an alginate impression. Or, maybe it's being able to deliver something quickly and meet a need or a demand of the patient."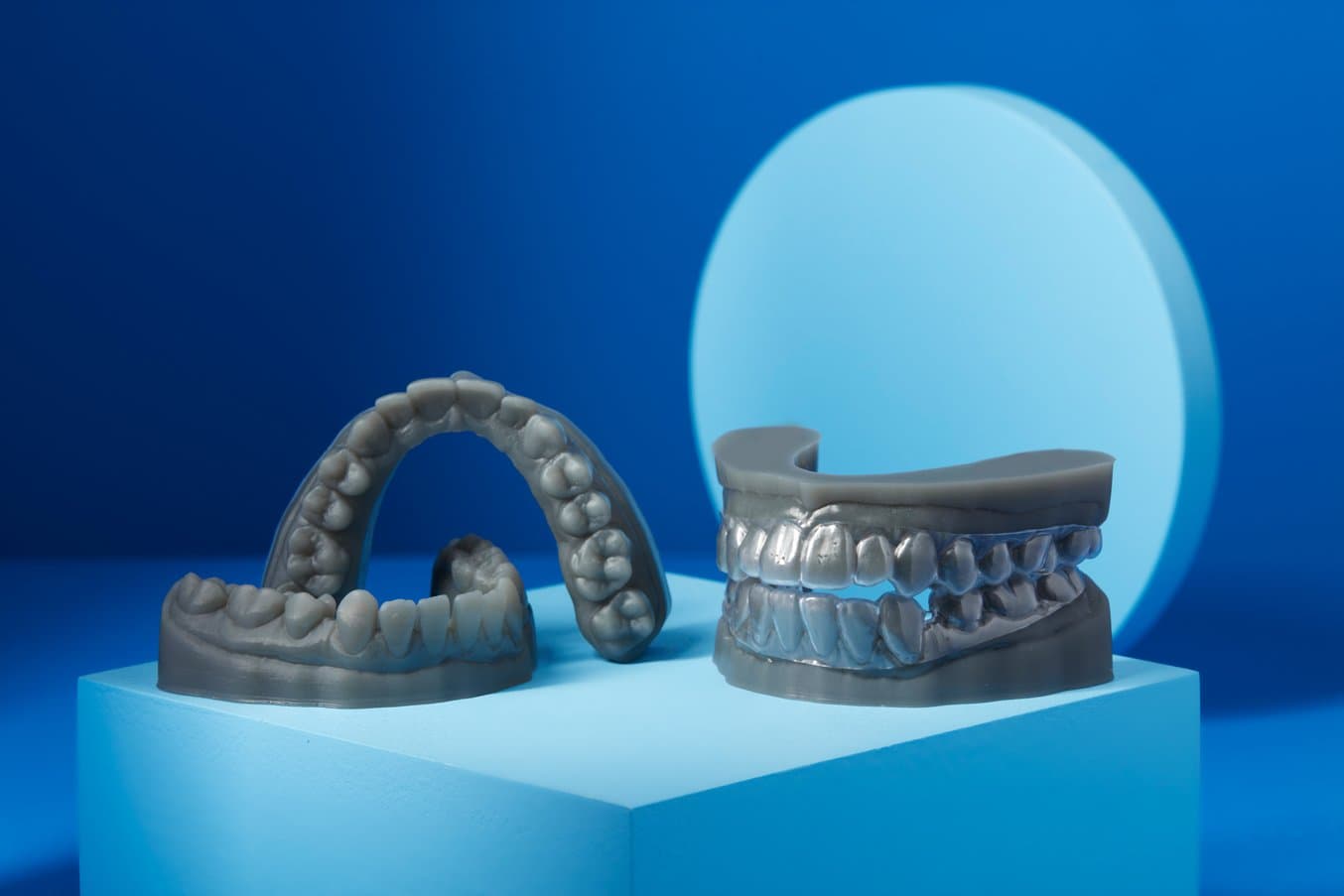 Sample Part
Request a Free Draft Resin Sample Part
Curious to see the quality firsthand? Pick a material and we'll ship you a free sample part 3D printed on the Form 3B+ to evaluate. 
Request a Free Sample Part
Problems When On-Boarding New Technology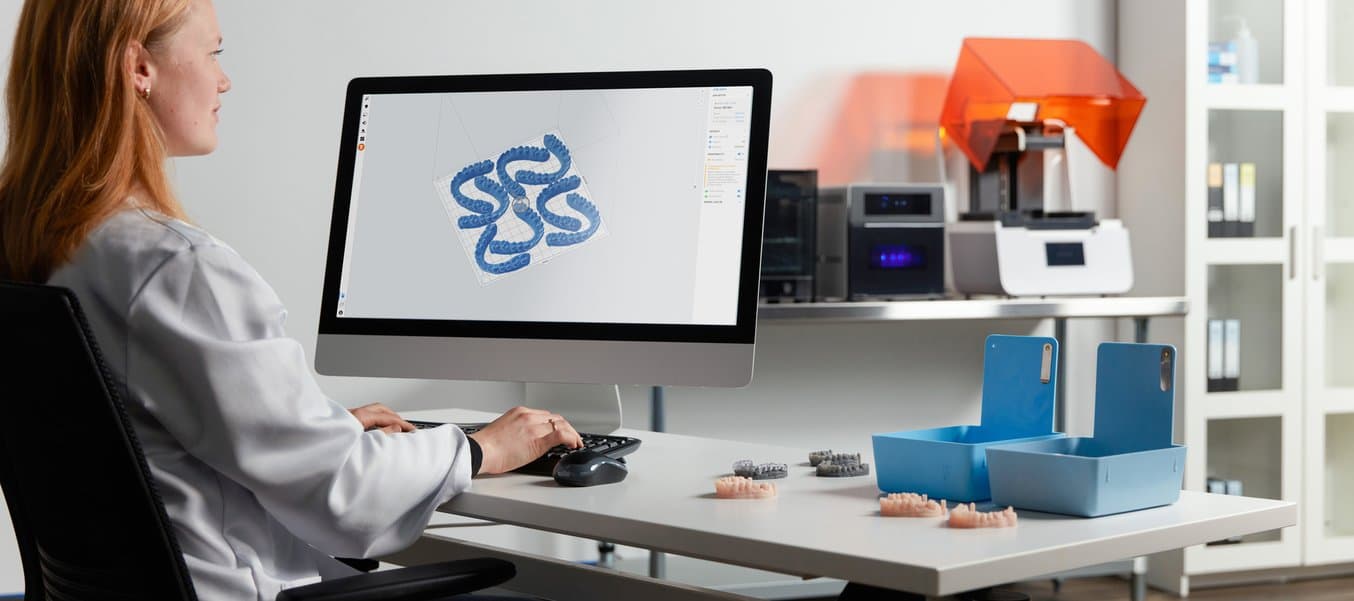 "Clinicians have to at least accept the fact that the way we're doing dentistry today is different than it was 30 years ago. We could have a long debate about whether good or bad, different, but different nonetheless." - Dr. Bell
Once a dental professional has identified the need or desire to onboard new technology — for any combination of the reasons above — they will have to consider the risks of making the investment. Dr. Bell said she considered a few factors when bringing new technologies, such as 3D printing, into her practice. This includes:
Financial implication: Mistakes made when onboarding new technology are frustrating for both dental professionals and patients. But there are also clear financial costs associated with failure. This will be due to patients who never return, work that has to be re-done, or time wasted that could have been allocated to other tasks. Dr. Bell says that, "am I going to have to redo the work, do it for free? There's always a financial implication for failure as well. When we think about all these obstacles, it seems really obvious to me, why would anybody do anything different? Why would we embrace the idea of new technologies and materials? The reality is that the world is changing around us."

Disruption of workflow: The longer a dental practice has been in operation, the more ingrained a set workflow may be. When things work they work, and it can become comfortable to maintain the status quo. Dr. Bell said that, "my absolute least favorite of these and my biggest pet peeve is the disruption of workflow. We've all onboarded a new bonding agent before or a new restorative material and we wanted to do it on a patient who we felt we could trust and would be a good case opportunity. We usually are a well-oiled machine. We can sit down and we don't even speak. Maybe they ask me about what I did over the weekend, maybe I ask them how their kids are doing, but there's no conversation about dentistry. Dentistry is just happening. When we bring in something new, it changes everything."

Having to be the expert in the room: Once a new technology is implemented, you are going to have to be the one training and answering questions from staff. Once patients are coming in the door, it's on you and the team to make adjustments on the fly. "If you're bringing on a technology or a material you're not a hundred percent comfortable with, and now you've got to train other people to be comfortable with it, it can become a real mental roadblock in bringing on change," she told us.
These risk factors shouldn't scare you away from investing in new technologies. But they do need to be carefully considered, not only from the patient's perspective, but from that of a business owner as well.
Learning More From Dr. Bell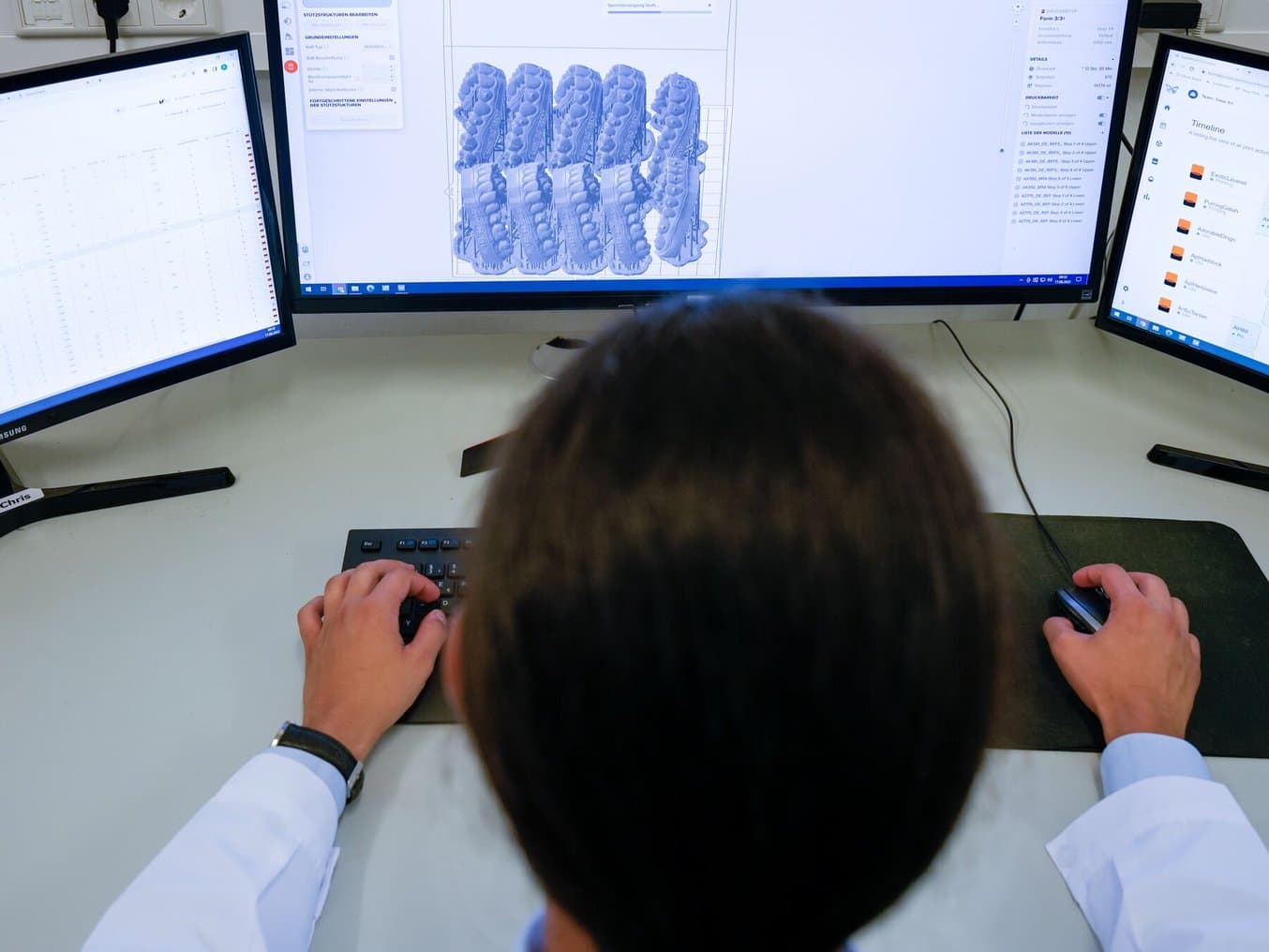 Dr. Bell's empathy and openness have made her a trusted leader in the dental space. Dr. Bell is a graduate of the Kois Continuum and a fellow in both the Academy of General Dentistry and International College of Dentists. She is active in the Academy of General Dentistry where she serves on the Dental Practice Council and as a National Spokesperson.
Dr. Bell's complete talk is free to watch. In it, she covers her journey of revamping her workflow to implement in-house chairside 3D printing, and all of the challenges and benefits that came along with it.
In the full video, you will learn:
What is her cost per part after implementing 3D printing?

Which oral scanner Dr. Bell uses and why.

What her practice's complete digital workflow looks like.