Introducing Dental LT Comfort Resin for Flexible and Easy to Polish Occlusal Splints and Nightguards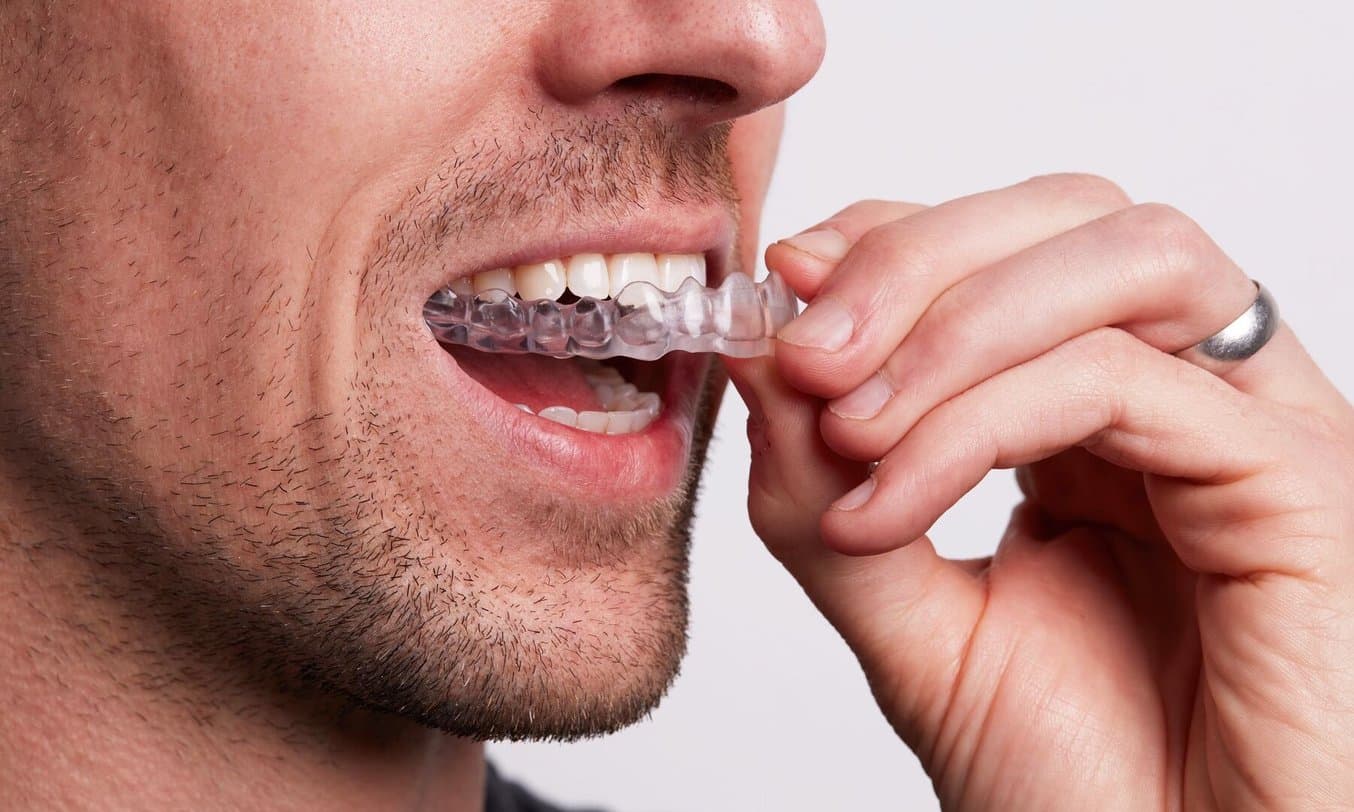 Formlabs is proud to introduce Dental LT Comfort Resin, a new material for flexible occlusal splints and nightguards. Labs, dental practices, and orthodontic practices can now directly print soft splints that are for long-term use, biocompatible, comfortable for the patient, and polish to high optical transparency. Dental LT Comfort Resin adds to the comprehensive solution that the Formlabs Dental platform provides — making life easier for doctors, lab technicians, patients, and service providers.
Note: Dental LT Comfort Resin is currently available in the US. Global availability will follow soon.
Webinar
Dental LT Comfort Resin: Announcing Formlabs Most Flexible Dental Material
Watch this webinar to learn more about Dental LT Comfort Resin, our new flexible, and durable material, which is optimal for comfortable long-term splints, occlusal guards, and bleaching trays.
Watch the Webinar Now
Why Dental LT Comfort Resin?
Flexible and Comfortable
Rigid occlusal splints and nightguards can be uncomfortable to wear, which can directly decrease patient adherence to a treatment plan and reduce treatment success. It can also diminish the patient's desire to return for follow-up care. 
Flexible splints made with Dental LT Comfort Resin are comfortable and easier to wear, so patients are more likely to follow the treatment plan, see positive results, and be more satisfied with their experience.  Appliances printed with Dental LT Comfort Resin also becomes softer intraorally, increasing comfort throughout their use.
Impact and Wear Resistant
Occlusal splints and nightguards need to withstand bite and grind pressures in the mouth. Traditionally fabricated splints, whether 3D printed or milled, are often stiffer and more prone to cracking when dropped or after extended use over long periods of time. This can lead to unnecessary re-work of the appliance, and additional appointments with the patient. Dental LT Comfort Resin was designed to combine the long-lasting strength, flexibility, and impact resistance of advanced plastics. 
Perfect Clarity and Smooth Surface Finish
Splints and nightguards, as end-use appliances, require a smooth surface finish for patient comfort and for patient safety (maximizing cleanliness and minimizing bacterial growth). Patients are also more likely to adhere to a treatment plan if their splint is optically clear and features a clear, clean look. Dental LT Comfort Resin prints with excellent clarity, and  polishes to a smooth finish much more easily than other materials on the market — meaning less labor involved for technicians and physicians to get a superior result. 
"I have been using Keysplint Soft for years, but when I had the opportunity to beta-test the new dental splint material called Dental LT Comfort from Formlabs Dental, I was amazed. The material's pre-polished appearance and exceptional translucency right after printing significantly reduced post-processing time. Furthermore, I was impressed by its fracture resistance and flexibility, which ensure optimal comfort, making it the perfect choice for dental splints."

Stephan Kreimer, Director of Kreimer Dentallabor GmbH & Co. KG
Positive ROI After Only 30 Splints
Before accessible 3D printers made bringing splint production in-house affordable for practices, outsourcing splint production to dental labs was traditionally more cost-effective. With Dental LT Comfort Resin, dental practices can now efficiently and economically produce comfortable, high-quality splints and nightguards in-house. 
The affordable price and ease of use of the Form 3B+ printer and materials, combined with fast print speeds, mean that doctors can scan patients and get them a comfortable, superior surface finish splint within hours. Offering this service not only lowers the cost for the patient but creates a quick positive ROI for the practice.
| | Cost for Single Occlusal Splint | Lead Time |
| --- | --- | --- |
| Outsourced Production | $100-$200 | 1-7 days |
| In-House Production in Dental LT Comfort Resin | $5-$7 | 2-3 hours |
Additional Revenue Per Splint: $83-$195 per splint
Additional Revenue Per Liter of Dental LT Comfort Resin (60-80 splints): $4,980 - $15,600
Getting Started With Dental LT Comfort Resin
For existing Form 3B+ and Form 3BL users, adding a new dental material is simple, and requires no extra post-processing tools or equipment. After printing, parts should be washed in the Form Wash using isopropyl alcohol, then cured in the Form Cure or in the Fast Cure.
Savings and Comfort for Patients, Positive ROI for Practices
This new resin from Formlabs Dental continues our mission to provide superior, affordable, and easy-to-use materials to practices and labs. Using the Formlabs Dental platform empowers doctors and labs by making over 15 dental indications accessible. 3D printing can help create a better patient experience and positive ROI for your business as well as improve clinical outcomes, patient retention, and patient satisfaction. 
We are committed to removing barriers to workflows that have previously felt out of reach for practices to bring in-house. Dental LT Comfort Resin is one example of a material that can make it easy and affordable to gain more control over your treatment plans, all while matching industry standards for strength, clarity, and patient comfort. 
To learn more about Dental LT Comfort Resin, visit our store. To test the durability and polishability of our new material yourself, request a free sample below.