How A Family Dental Practice is Setting the New Standard of Care
Located in Southern Germany, just across the Swiss border, the Dr. Horvath family dental practice features clean, minimalistic surroundings, and works with state-of-the-art technology that any practitioner would envy.
Alongside his father, Dr. Sebastian Horvath focuses on aesthetic restorative dentistry, while his wife, an orthodontist, represents the second focus of the practice. With over ten years of experience in digital dentistry, Dr. Horvath also teaches at the University of Pennsylvania (USA) and the Düsseldorf University Hospital (Germany), and is a prosthetics specialist at the German Society for Prosthetic Dentistry and Biomaterials (DGPro).
The family team often handles complex cases that require full orthodontic pre-treatment and implant surgery, where accuracy is key to a successful placement. In this interview, Dr. Horvath explains how advanced digitalization guarantees control at every stage of treatment and why 3D printing is the new standard of care that should have a firm place in any dental practice.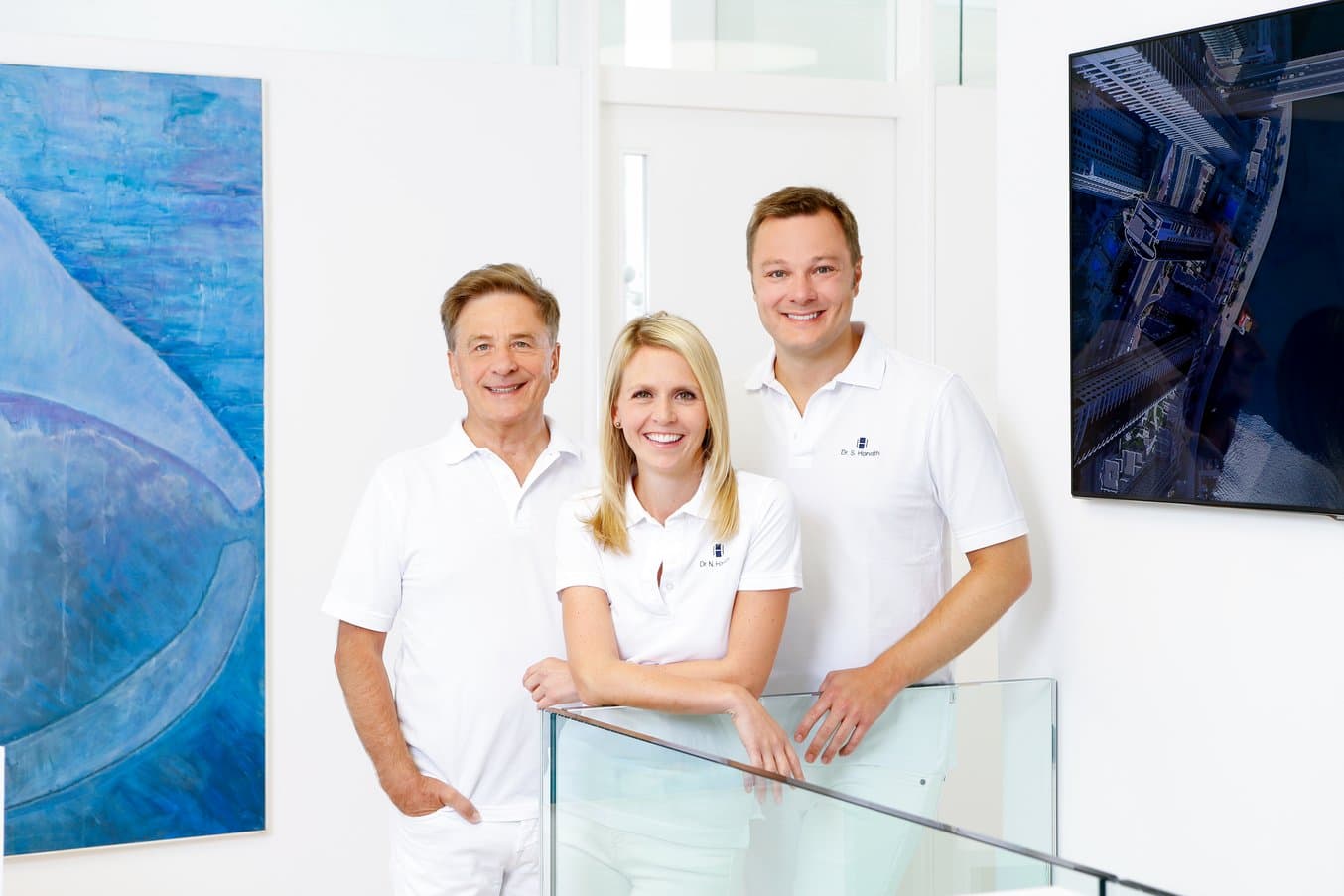 Why did you implement surgical guides as the standard for all implant surgeries?
Each dentist has his or her own best practices, particularly with regards to implants. Practitioners want to achieve anatomical accuracy, but for long-term success, it is equally important to position the implant correctly. To replace a tooth precisely and with long-term stability, the position of the implant must be planned before surgery and maintained throughout the transfer. It's practically impossible to design the approximal contacts, the crown, and the position of the screw channel correctly without any guidance.
Surgical guides guarantee that the implant fits the patient's anatomy, but also serves well prosthetically. The question is not whether an implant is inserted correctly once or twice, but how one can consistently achieve success. Guided surgeries benefit both patients and practitioners and offer predictable results that work better, longer, and with fewer problems.
To carry out a surgery as planned, I find surgical guides absolutely necessary. We perform all surgeries with drilling templates as standard in our practice. This is not optional for us.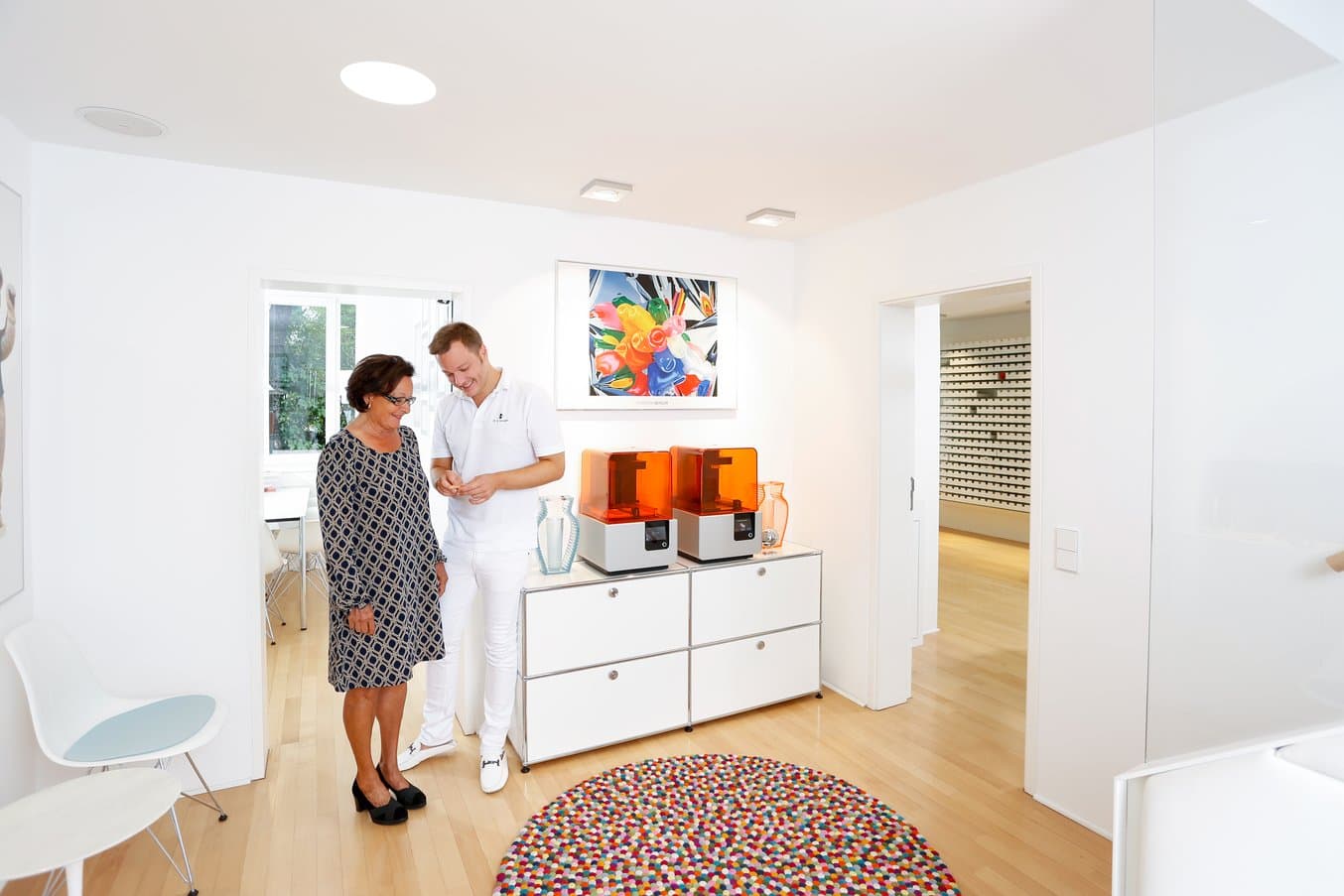 How did you perform surgeries before? What changed with 3D printing?
We have been using surgical guides for a long time. Early on, we outsourced production to a dental laboratory, then we switched to CEREC. Now, we produce the guides ourselves, in-house, using 3D printing. The biggest advantage of in-house production is that it makes us more independent.
There is also a financial advantage, but I would not use that as the basis for an argument. Being independent means a significant reduction in the waiting time for patients—we don't have to wait for two weeks like we used to. It makes it easier to act quickly.
Having the entire process in your own hands is much more reliable and more convenient because there is no dependency on factors like design or shipping.
How did you get started with 3D printing?
We were considering bringing manufacturing in-house and we found 3D printing, or additive manufacturing, very persuasive compared to subtractive production, or CNC milling—the traditional methods for producing these guides.
Compared to milling, 3D printing enables us to produce surgical guides without waste and extensive machine maintenance. We can plan the treatment completely digitally and print the models can as needed.
We looked at different printers and because the 3Shape software has a convenient integration with the Form 2, we said, let's give it a try. We initially bought a printer to print surgical guides, but then my wife also wanted to print models for orthodontics. Once our first printer was being used to capacity, we bought a second one, so now we print surgical guides on the first printer and models on the other. Every day, at least one of our printers is running, and we can operate them ourselves, without training or maintenance.
How has 3D printing changed the workflow in your practice?
Digital dentistry gives us a big advantage, particularly in terms of quality due to the better fit, but also in terms of workflow. We decided to stop working with plaster and take the digital route, which means we only produce parts when we need them.
Before working digitally, there were many more steps, from making the impression, outsourcing production of the model to scanning the model. Altogether, much more planning was necessary. With the digital workflow, it's much easier.
More Resources: 3D Printing Surgical Guides
Explore more Formlabs resources about surgical guides:
Watch a webinar for an introduction to guided surgery learn how you can implement 3D printing into your dental practice
Read a white paper for clinical cases and an in-depth accuracy study
Download our application guide for a step by step workflow.
Curious to see the quality firsthand? Order a complimentary 3D printed surgical guide sample part today.