Enhancing Dental Solutions in India: Formlabs Gives Dentist the 3D Edge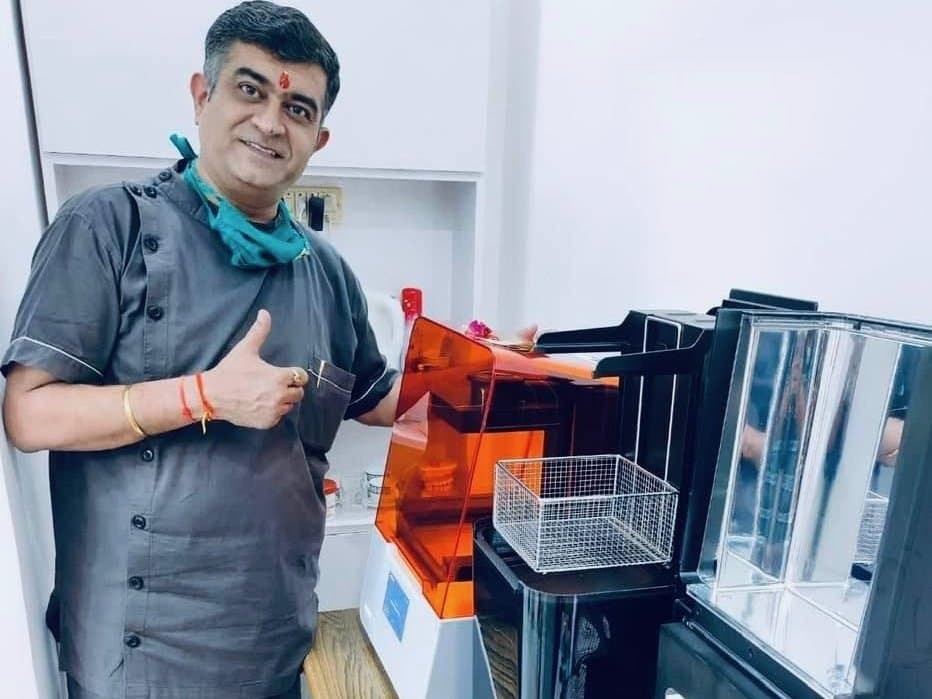 Dr. Kalra operates his dental practice, Kalra Dental Care, situated in a small city in Rajasthan, India. Through the integration of a fully digital workflow, which encompasses an intra-oral scanner, Exocad digital design software, the Form 3B+ 3D printer, and various materials by Formlabs Dental, Dr. Kalra has elevated the standards of his practice. This integration has not only expanded treatment possibilities but also led to remarkable time savings for both patients and the practice itself, with improvements of up to 90%.
Implant-Retained Fixed Restorations
A male patient, aged 35, arrived at a dental clinic in Bikaner after fracturing his maxillary central incisor during a workplace sporting event. Traditionally, this situation would trigger a complex, multi-step procedure involving alginate dental impressions and collaboration with dental laboratories. Such a process would often lead to prolonged waiting periods for restoration completion. "Imagine his surprise when I told him it could be done in a few hours," Dr. Kalra exclaimed.
Utilizing Formlabs Dental Technology, Dr. Kalra initiated a fully digital workflow right from the beginning. The 'Scan to Model' feature in PreForm was employed to create a 3D model of the patient's dentition and surrounding oral structures directly from the intraoral scan. This model was then printed using Formlabs' Form 3B+ SLA printer and Model Resin, enabling subsequent fitment checks for the restoration.
Subsequently, leveraging the same intraoral scan, Dr. Kalra employed CAD software to digitally design a customized restoration. This digital design was later exported for 3D printing. Using Formlabs' Form 3B+ once again, this time with Permanent Crown Resin, the final custom dental restoration was fabricated. The completion of the printing process was followed by post-processing steps, including surface refinement and polishing to achieve high aesthetics. Dr. Kalra added, "This was all accomplished within a couple of hours. The patient was pleased because we succeeded not only in restoring his front tooth but also his smile."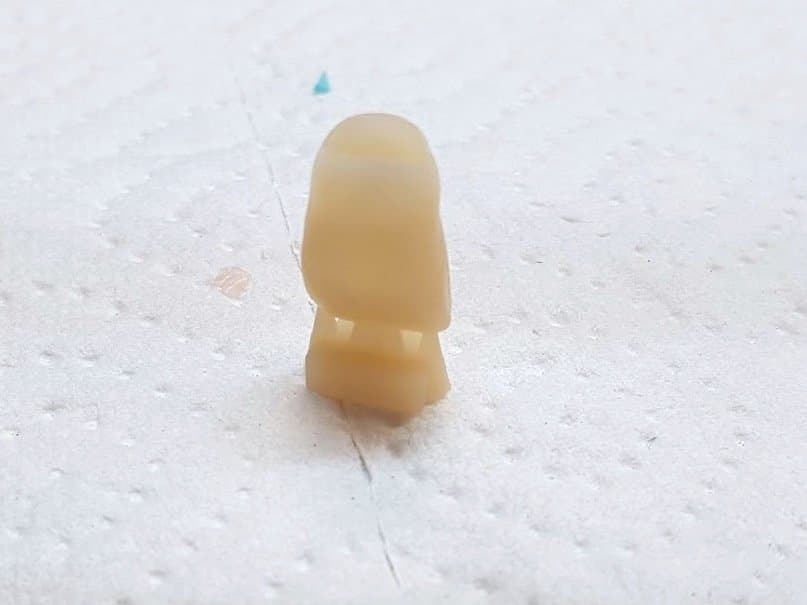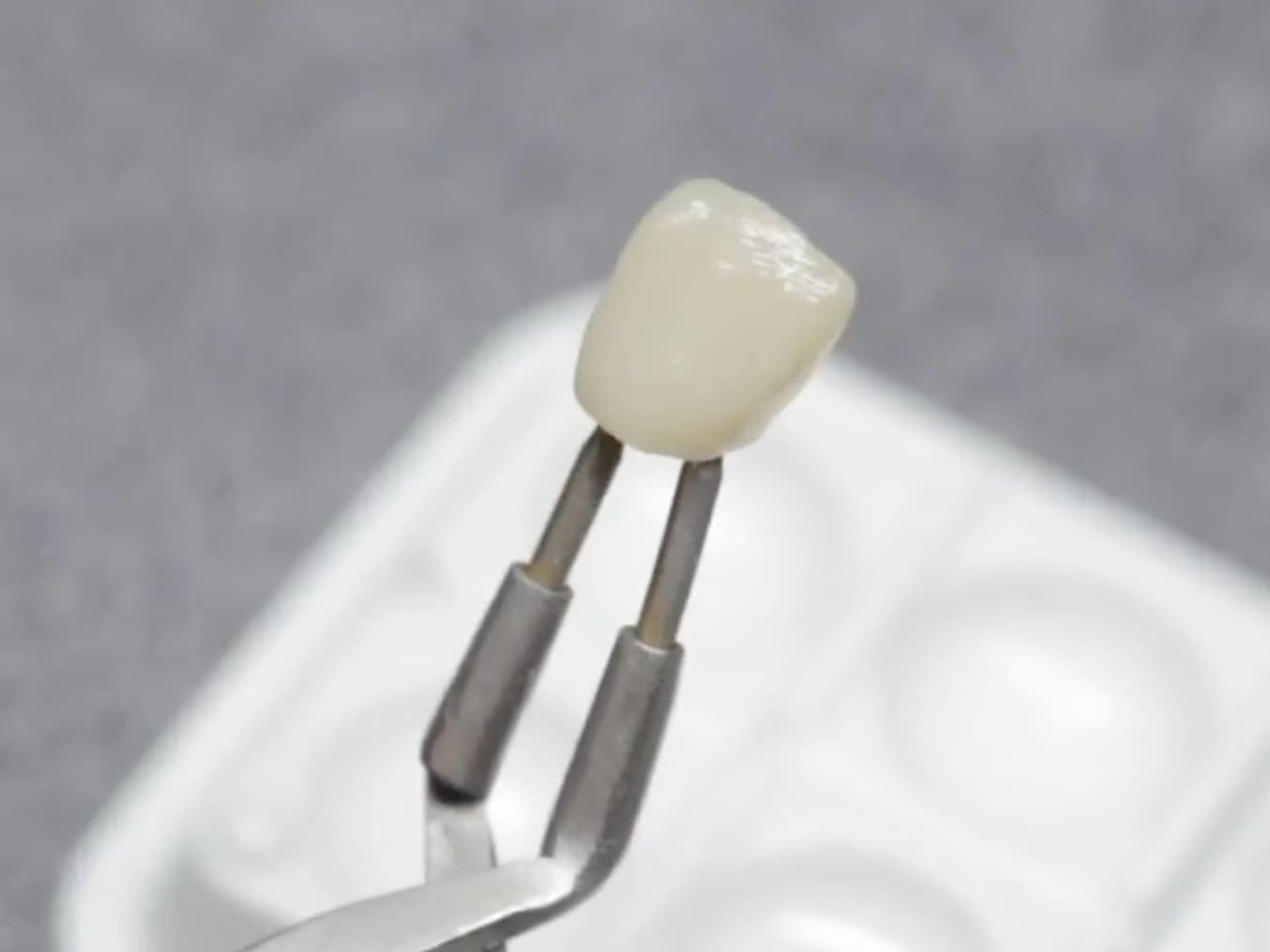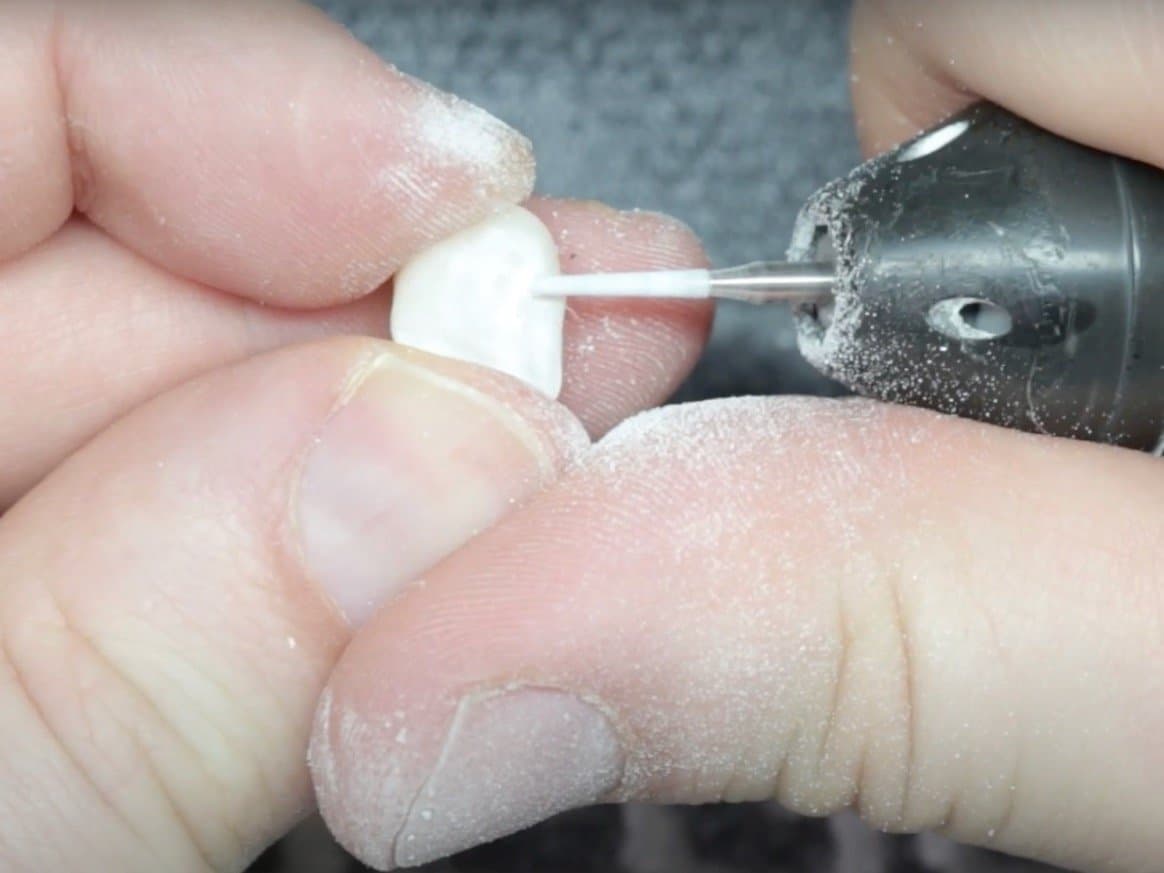 Dr. Kalra employed a fully digital workflow by using an intraoral scanner, Formlabs' Scan to Model tool in PreForm, and the Form 3B+ printer with Permanent Crown Resin. 
Efficiency in Molar Tooth Restoration
Using a digital workflow, Dr Kalra has also successfully performed this procedure on a patient's molar tooth in a single sitting. "After conducting a pre-endo CBCT to map the root canal's anatomy, we completed the endodontic treatment, prepared the crown, did an intra-oral scan and designed the prosthesis using CAD software. Within just 90 minutes, we delivered a 3D printed crown made with Formlabs' Permanent Crown Resin, which would have otherwise taken several days," he said.
 
The Transition From Analog To Digital
After relying on traditional analog dentistry practices for several years, which often lacked precision and satisfactory aesthetic outcomes, Dr. Kalra sought a more efficient digital workflow. Traditional approaches were time-consuming and incurred higher costs, requiring multiple appointments for a single dental procedure. His curiosity and research on the advantages of digital dentistry led Dr. Kalra to transition to a faster and more efficient digital workflow, significantly improving patients' treatment as well as satisfaction levels.
Selecting Formlabs' Form 3B+ 3D printer after thorough research, Dr. Kalra collaborated with BEACON, a trusted Formlabs partner based in Bengaluru, India, for reliable supply and support. He admired the capabilities of Formlabs' 3D printers, citing videos showcasing dentists worldwide utilizing them to produce aesthetically pleasing crowns, dentures, implant guides, and more. He also appreciated the user-friendliness of Formlabs' printers, guaranteeing a smooth workflow and enabling the completion of intricate dental procedures within a single day.
Formlabs' 3D printer and resin guarantee impeccable perfection and precision. The successful placement of 50-60 guided implants stands as undeniable proof."

Dr. Puneet Kalra
The Benefits of the Formlabs 3D Printing Ecosystem
Utilizing CBCT and intra-oral scans, Dr. Kalra creates custom surgical guides for precise implant placement during surgery. The Form 3B+, an advanced desktop 3D printer designed for healthcare, streamlines his workflow, enhances treatment efficiency, and empowers him to produce:
Stereolithography (SLA) is the most common 3D printing process in digital dentistry. In addition to the type of hardware technology, materials play a crucial role in determining if the final outcome is perfect on a micron level. Formlabs has a range of materials to support digital dentistry requirements. For example, Dr. Kalra has been using Surgical Guide Resin to 3D print surgical guides; Permanent Crown Resin to ensure the production of long-term restorations; Dental LT Clear Resin (V2) to print splints and occlusal guards in-house and Model Resin to produce restorative models.
Formlabs' Training Process
After selecting Formlabs technology as his choice to embark on his digital dentistry journey, it was time for Dr. Kalra to start integrating the new technology into his practice. BEACON arranged for a technician to travel from Bangalore to provide personalized training. 
Over the course of a two-day session, Dr. Kalra acquired essential skills, such as initiating a print by downloading PreForm, verifying parameters and designs, and preparing models for printing on Formlabs' SLA printers. Furthermore, he received instructions on tasks like loading the cartridge and changing the Resin Tank. Whenever he requires assistance, the Formlabs team readily supports him through video calls and provides relevant articles for further guidance. Dr. Kalra also benefits from regular updates received from Formlabs.
Future Scope at Kalra Dental Care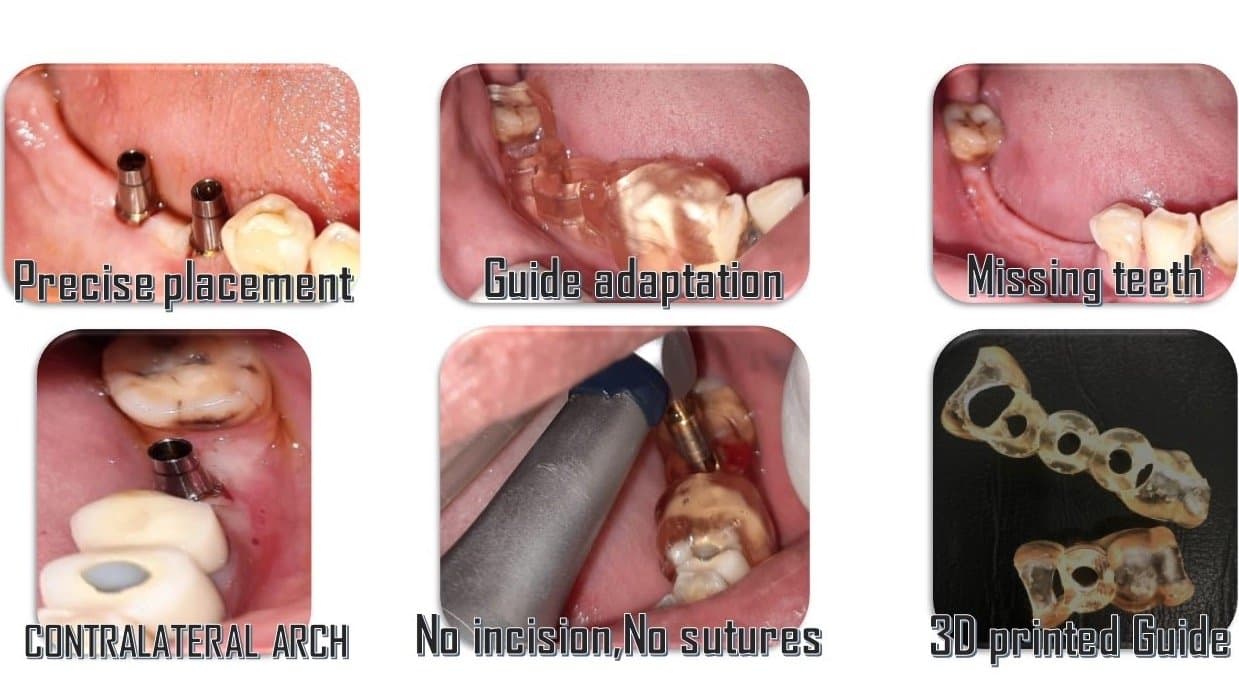 Wholeheartedly embracing digital dentistry, Dr. Kalra has observed a gradual yet encouraging transformation in his patients' understanding of its advantages. Recognizing the revolutionary nature of this concept, he acknowledges that achieving widespread acceptance will take time.
However, those who have directly experienced these benefits are truly amazed by the exceptional speed and precision with which digital dentistry addresses their dental concerns. Dr. Kalra proudly declares, "Since adopting Formlabs and digital dentistry, I've reduced the time needed for conventional procedures by 90%." This realization underscores the significance and impact that Formlabs has brought to his practice, solidifying his belief in the revolutionary potential of digital dentistry.
Dr Kalra has also been advocating for the benefits of going digital among his peers. "It's soon going to become the need of the hour, so exploring digital dentistry is advisable," he tells them. When asked about his future goals, Dr. Kalra's enthusiasm shines through. "My goal is to 3D print try-in and final dentures." While the global experimentation with 3D printed complete dentures is ongoing, Formlabs has already equipped itself with the essential resins for denture bases and teeth, currently available in North America and Europe. 
Dr. Kalra expressed his aspiration to pioneer the introduction of digital complete dentures in collaboration with Formlabs. With Formlabs' support, he remains determined to push the boundaries of innovation, bringing the advantages of this state-of-the-art technology to his patients and shaping the future landscape of dentistry. For more information about integrating digital dentistry into your practice or to discuss expansion into new indications, contact our team of dental specialists.