How BASMA Uses Formlabs' 3D Printers to Power a D2C Aligner Business
Many people around the world are unhappy with the way their teeth look, but cannot cover the costs of orthodontic treatment. BASMA.com's mission is to help thousands of people gain confidence by straightening their teeth in a painless, convenient, affordable, and quicker way compared to traditional braces so that by the end of the treatment, they can smile more confidently than ever before. 
Read on to learn why 3D printing is critical for the company's workflow, why they chose Formlabs' 3D printers, and which resins they use to achieve the best results.
Scaling to Meet Growing Demand
The process for BASMA's direct-to-customer clear aligners is convenient and fairly simple for the user, who starts the treatment by requesting an impression kit that they can use to take their teeth impressions at home, and after doing so they'll send them back to BASMA's labs. Each customer is then assigned to an orthodontist who will support them closely throughout the journey. The orthodontists study the patient's impression, design a personalized treatment, then present the patient a 3D view of the expected results. Finally, the orthodontists ship a box containing the customized invisible braces - also called "aligners''- for each stage of the customer's treatment. 
This new system is made possible with the use of 3D printing, as each aligner is pressure-formed over 3D printed models by BASMA.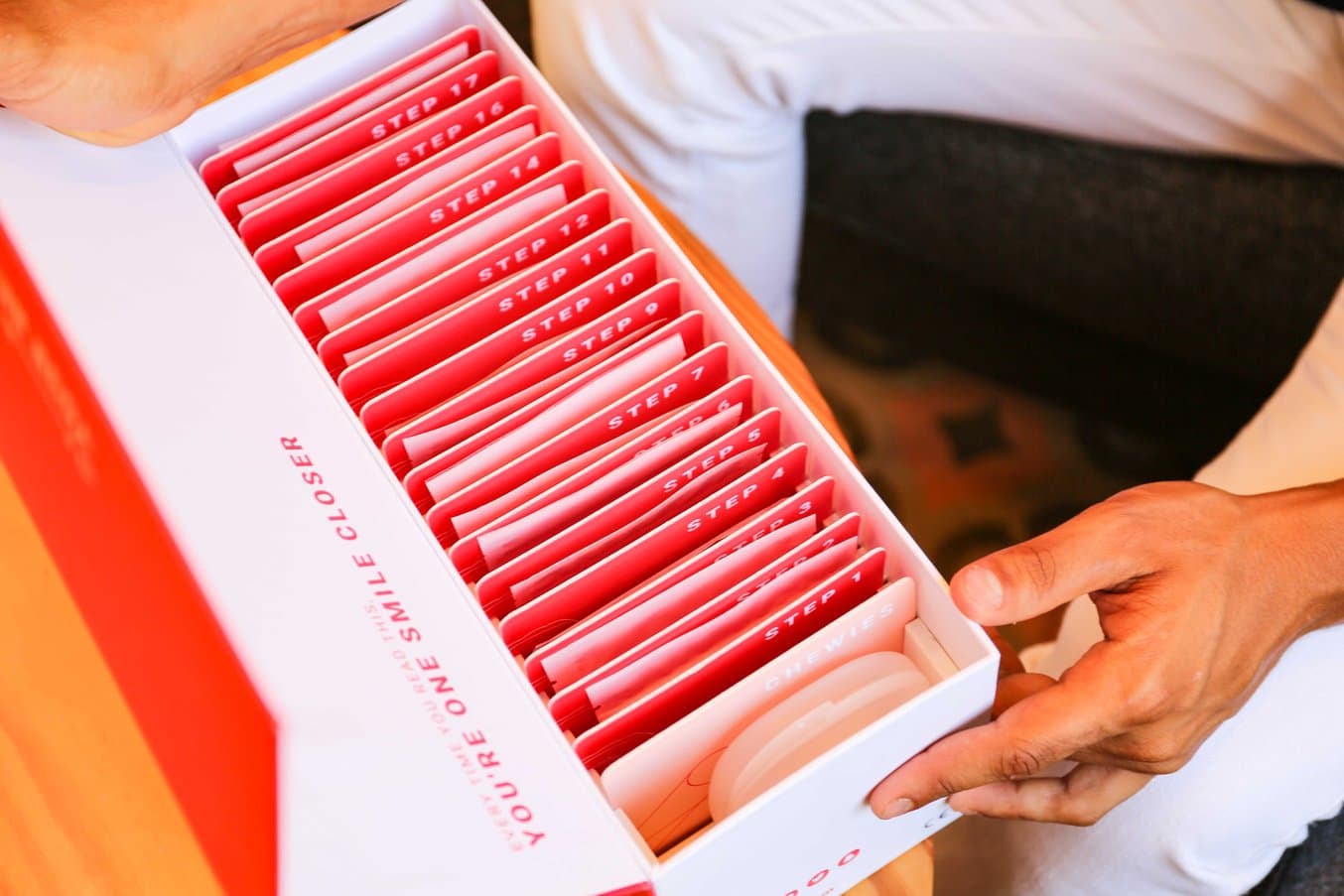 BASMA has been operating Formlabs 3D printers since 2016. It first started as a very small operation, selling to other doctors, dentists, and clinics. However, as COVID-19 turned into a pandemic, they started selling directly to end-users with minor teeth crowding and spacing issues. As clinics began to close, BASMA's business rapidly grew until they became a market leader in countries like Saudi Arabia, United Arab Emirates, and other countries in the MENA region.
Formlabs 3D printers are crucial for the company's workflow. BASMA turned to 3D printing because compared to traditional manufacturing it is cost-effective, precise, and reduces production time. BASMA's CEO, orthodontist Dr. Cherif Massoud, first started with one Form 2 and eventually scaled up and bought three identical machines. As the business continued to grow, the Form 2s were replaced by a growing fleet of Form 3s.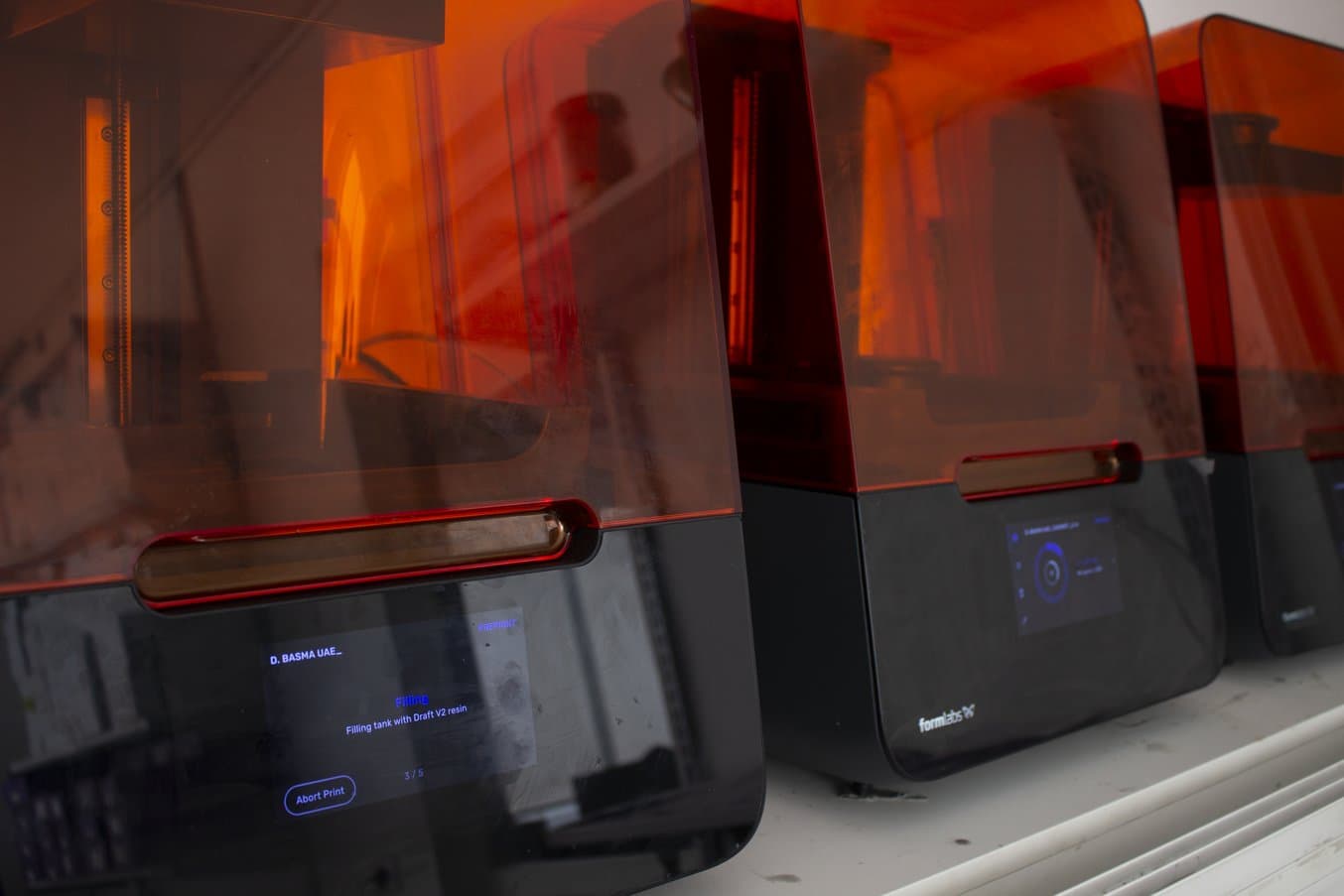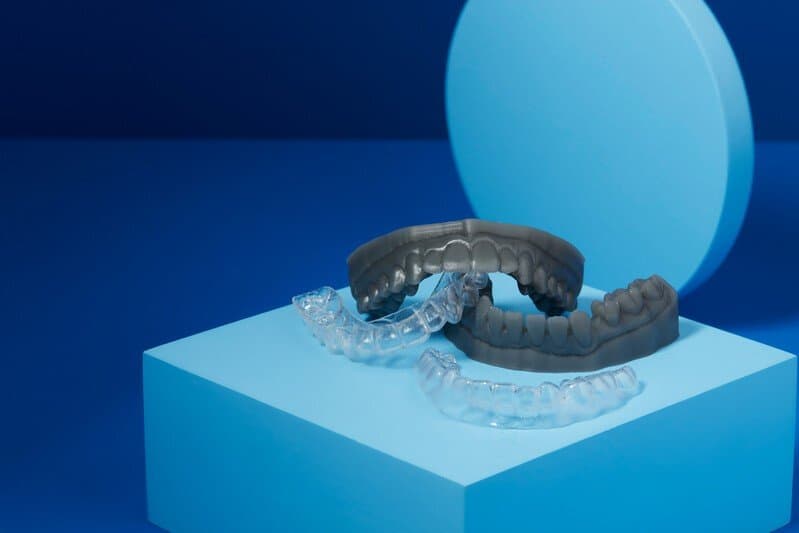 White Paper
Thermoforming Clear Appliances With 3D Printed Models
This application guide details the clear aligner and retainer workflow using a Formlabs 3D printer, from start to finish.
Get the White Paper
Increasing Throughput With Draft Resin
Thanks to the increasing demand for straighter teeth through clear aligners, BASMA is now one of the largest customers of Formlabs resins in the Middle East. Back in the day, the team tested a few different resins to find the one that suited their work best and eventually decided to use Grey Resin with the Form 2s. 
However, once they tested the Draft Resin on the Form 3B, they never looked back. Draft Resin prints four times faster than standard resin while maintaining Formlabs standards of smooth surface finish and accuracy. It is possible to use 200-micron settings to shorten print time (around 18 minutes for a single arch) and to produce same-day appliances, or switch to using 100-micron settings for more accurate models.
"The tech specs for the Draft V2 Resin were just too good to be true, so we printed a sample and found out that the quality is indeed fantastic. As of now, I have not seen anything that is as easy to use as Formlabs 3D printers, which is why we never tried other machines."

Dr. Cherif Massoud, Orthodontist, CEO at BASMA.com
| | GREY RESIN 100 MICRONS | DRAFT RESIN 100 MICRONS |
| --- | --- | --- |
| Orthodontic aligner models | 8 | 8 |
| Printing Time on the Form 3B | 9 hr 48 min | 1 hr 30 min |
Growing the Business to Match Demand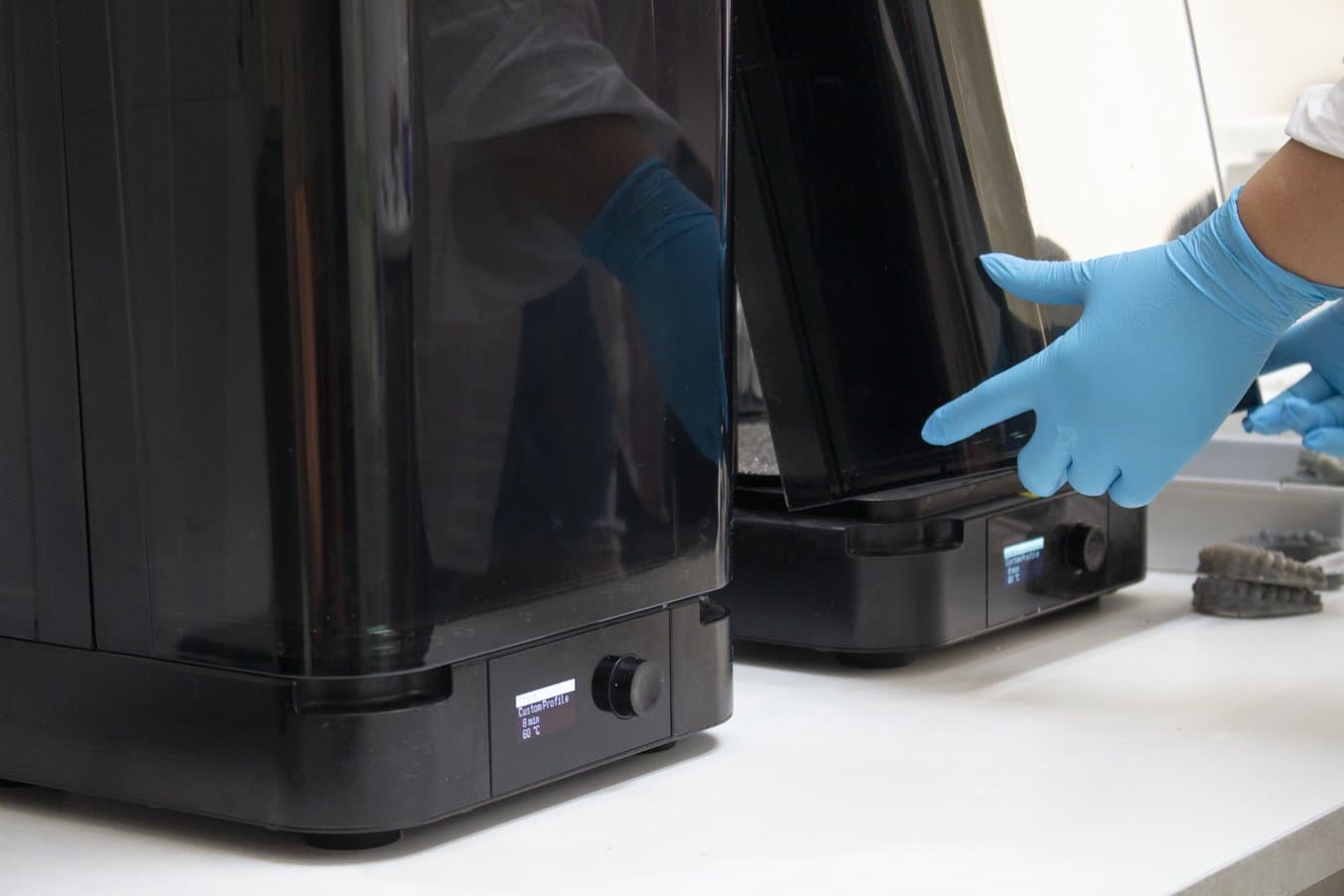 According to an industry report from Fortune Business Insights, the global market for clear aligners is expected to grow at an annual rate of 19.7% during the 2021-2028 period. This growth might be even faster in the rapidly developing regions that BASMA.com caters to. As a result, the company is planning to add more printers to their fleet and they plan to extend their services to more markets.
BASMA plans to invest in more desktop 3D printers instead of legacy industrial machines because they are simple to use, easier to move around, and more affordable. Additionally, having multiple machines rather than a single large printer unlocks flexibility in their workflow. If one machine is already in use, they can use a second or third for additional prints without delaying customer orders.
Special thanks to Raidy, our partner in the Middle East, for working with BASMA on this project.