SURGICAL GUIDES
Make Surgeries Faster and Safer With 3D Printing
Surgical guides are single-use appliances made to fit directly over a patient's teeth with a hole that positions a surgical drill at the right location, angle, and even depth.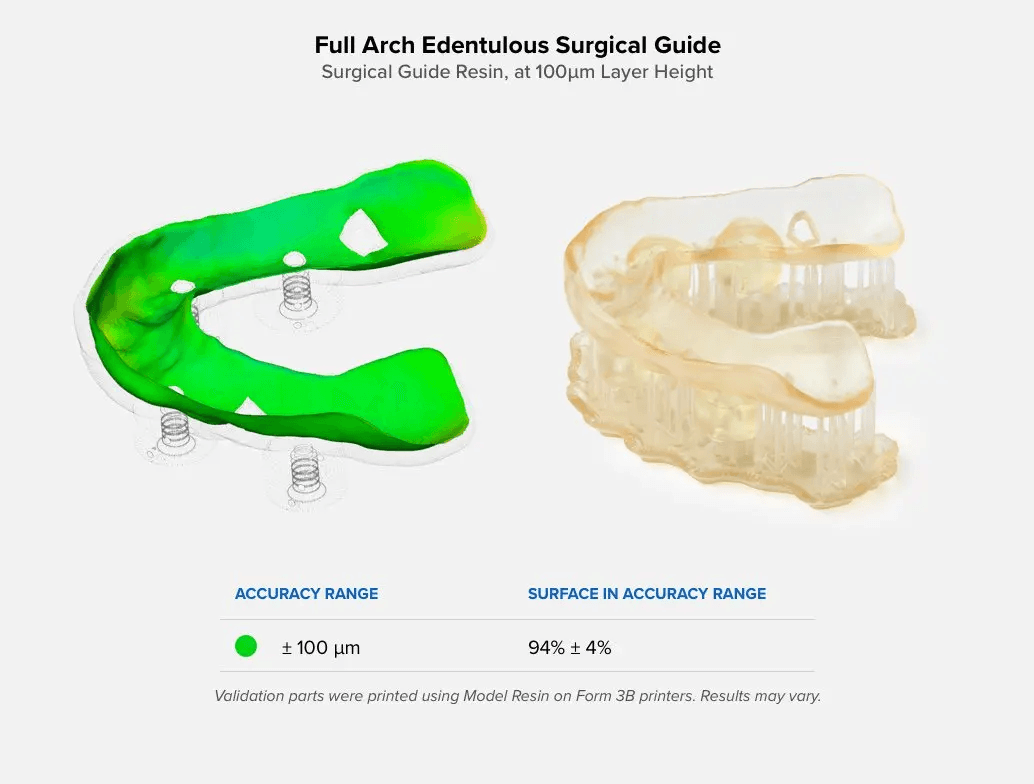 Accuracy You Can Trust
Don't accept inferior accuracy when it comes to your patients. Get peace of mind with highly accurate surgical guides.
Request a Free Sample Part
"I find surgical guides absolutely necessary. We perform all surgeries with drilling templates as standard in our practice. This is not optional for us."
Positive ROI in 20-25 Cases
Orthodontists around the world are already saving time and money by producing their own aligners in-house.
| | Time from scan to complete guide | Cost per guide | | |
| --- | --- | --- | --- | --- |
| Outsourced surgical guides | As much as 2 weeks | $250-400 | | |
| In-house surgical guide with Formlabs | As little as 1 hour | $2-6 | | |
| Savings per case | 2 weeks | $244-398 | | |
Try our interactive ROI tool to see how much time and cost you can save when 3D printing on Formlabs dental 3D printers.
Calculate Your Savings
It's Easy to Get Started
If you're already using intraoral scanning or cone-beam computed tomography (CBCT) for clinical analysis, it will be easy to add 3D printing to your suite of digital tools.



A Fully Validated System for Guaranteed Results
Surgical Guide Resin was developed by Formlabs to work seamlessly with Form 3B, Form 2, and Form 3BL. Our extensive validation and testing process makes sure your prints work every time: quick setup, no in-field calibration, and no messy resin handling.
Surgical Guide Resin was developed specifically for Formlabs printers and rigorously tested with autoclaves, solvents, and implant systems to exceed dental demands in part quality, accuracy, and performance. 
Note: Regional availability of Surgical Guide Resin may vary. In other regions, customers may consider BioMed Amber Resin, a medical-grade 3D printing material, for printing biocompatible parts such as surgical guides. Learn more about BioMed Amber Resin.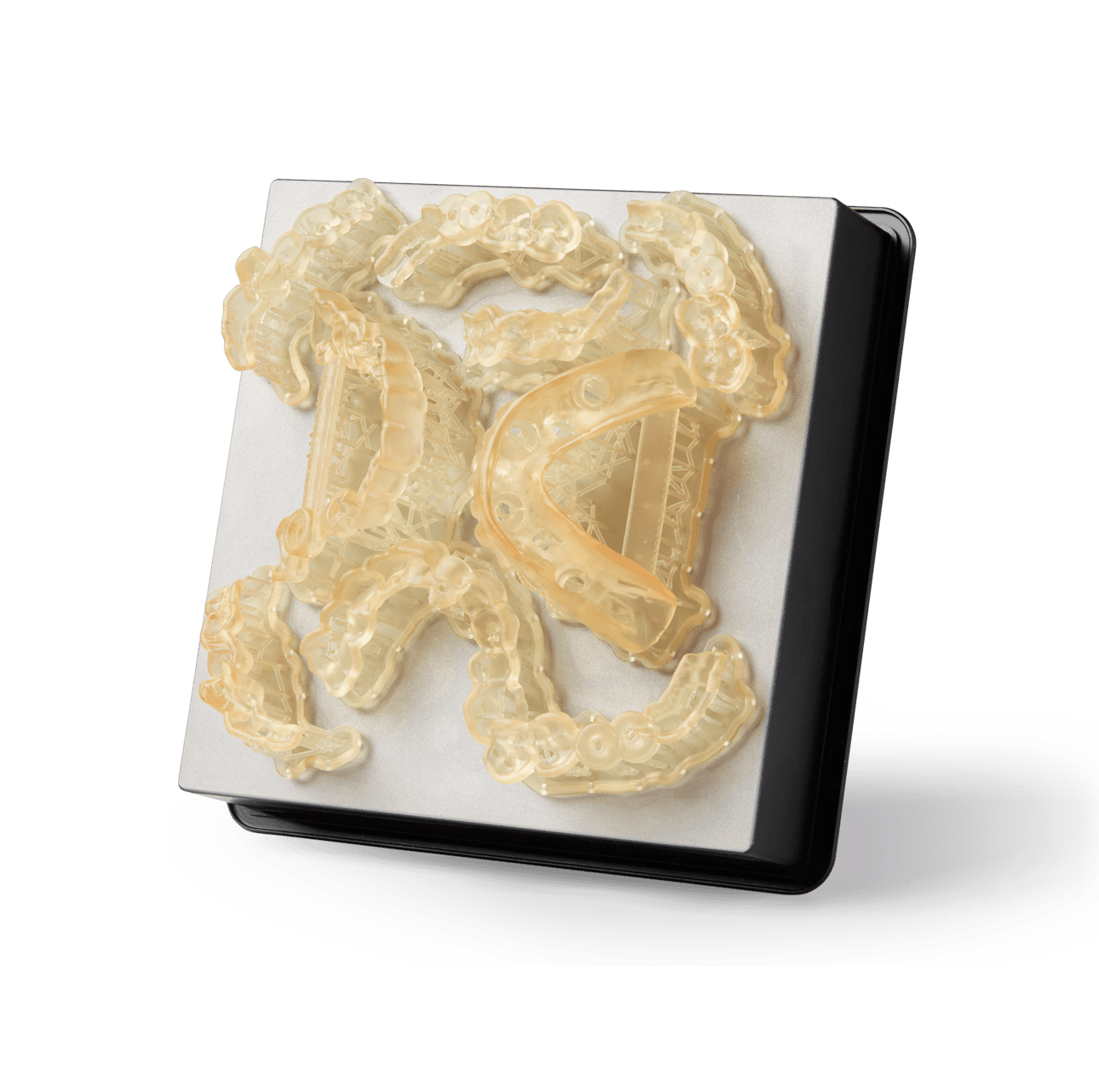 Integrated at Every Step
Formlabs is partnered with other leading dental technology companies to ensure the smoothest possible workflow.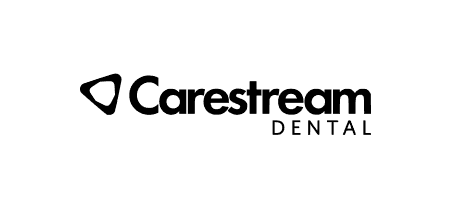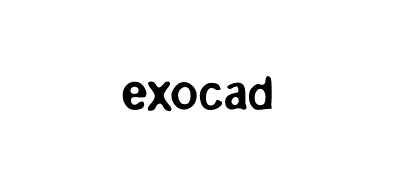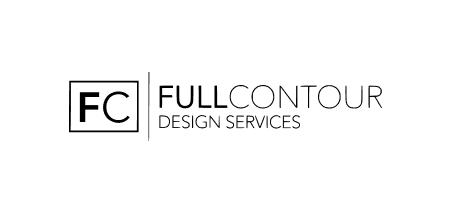 Learn With Formlabs Dental Academy
Virtual seminars, lectures from leading practitioners, and short, helpful videos help you start faster and get the most out of your 3D printer.