Form Auto
Automation Hardware for Your Dental 3D Printer
Form Auto is a hardware extension for the Form 3B/3B+ that automatically removes finished parts from the Build Platform 2 and starts the next print without the need for operator interaction, enabling 24/7 printing with no downtime.
Always available, always ready, and always printing.
Your Form 3B+ Just Became the Most Productive Tool in Your Lab
Scale capacity with autonomous production and produce parts faster and more affordably than ever with Form Auto, Fleet Control, and the High Volume Resin System by Formlabs.
Skyrocket Your Ability to Produce High-Quality and Affordable Models Quickly, with Automated 24/7 3D Printing
Reduce cost per part with autonomous 24/7 printing on your Form 3/3+ 3D printer. Form Auto runs back-to-back prints which redefine your idea of throughput:
Parts Produced
280 per day
Note: Print time and cost will vary based on part geometry, material, layout, and orientation. Reach out to our experts for a specific time and cost analysis for your models.
scale-production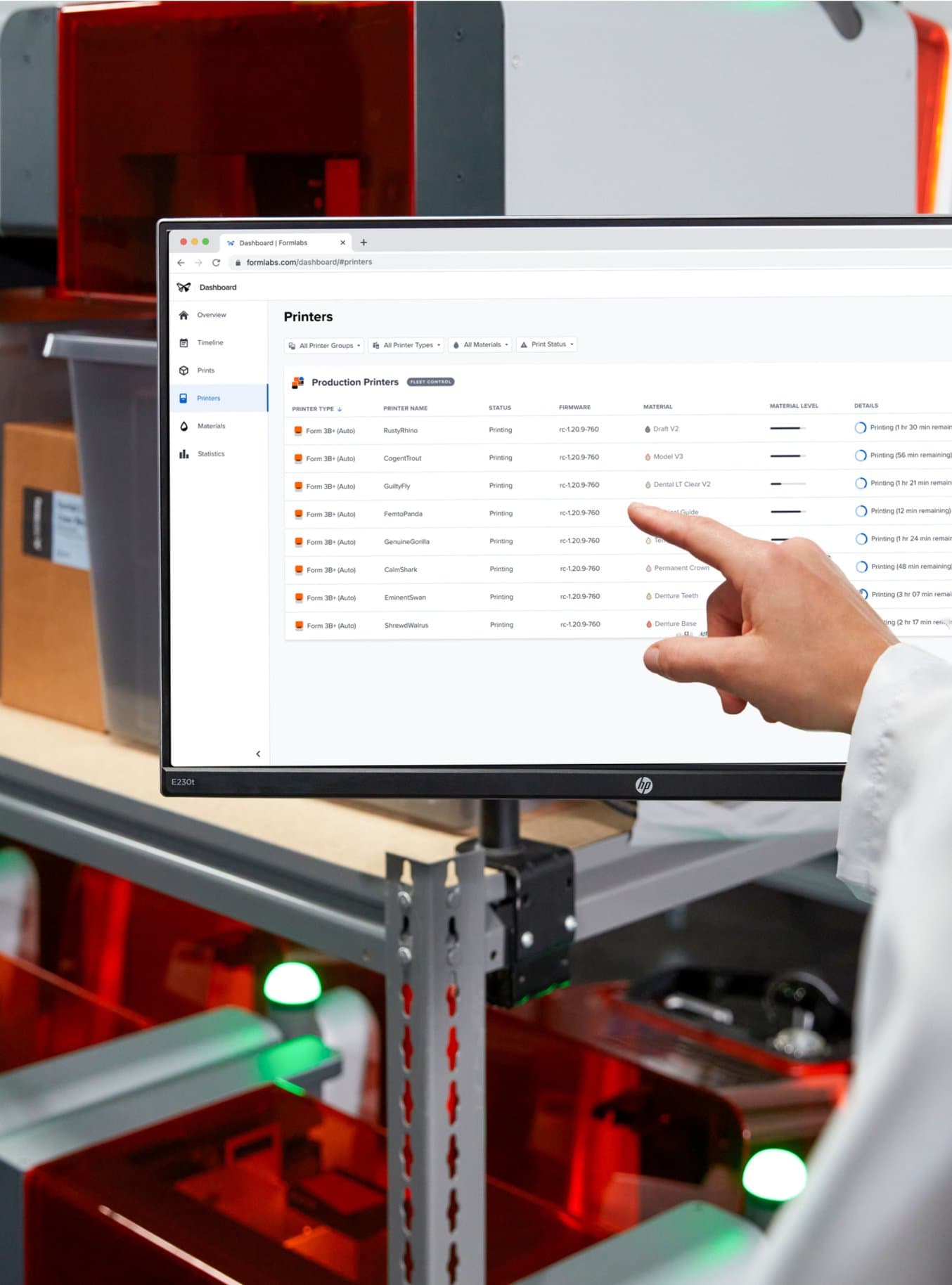 Start Scaling Your Orthodontic and Restorative Model Production Now.
Work more efficiently and redefine production capacity in your 3D printing workflow with Formlabs Automation Ecosystem including Form Auto, Fleet Control, and the High Volume Resin System.
Scale your dental model production without increasing printer management complexity. Hit send from anywhere and Formlabs Automation Ecosystem will take care of the rest.
minimize-cost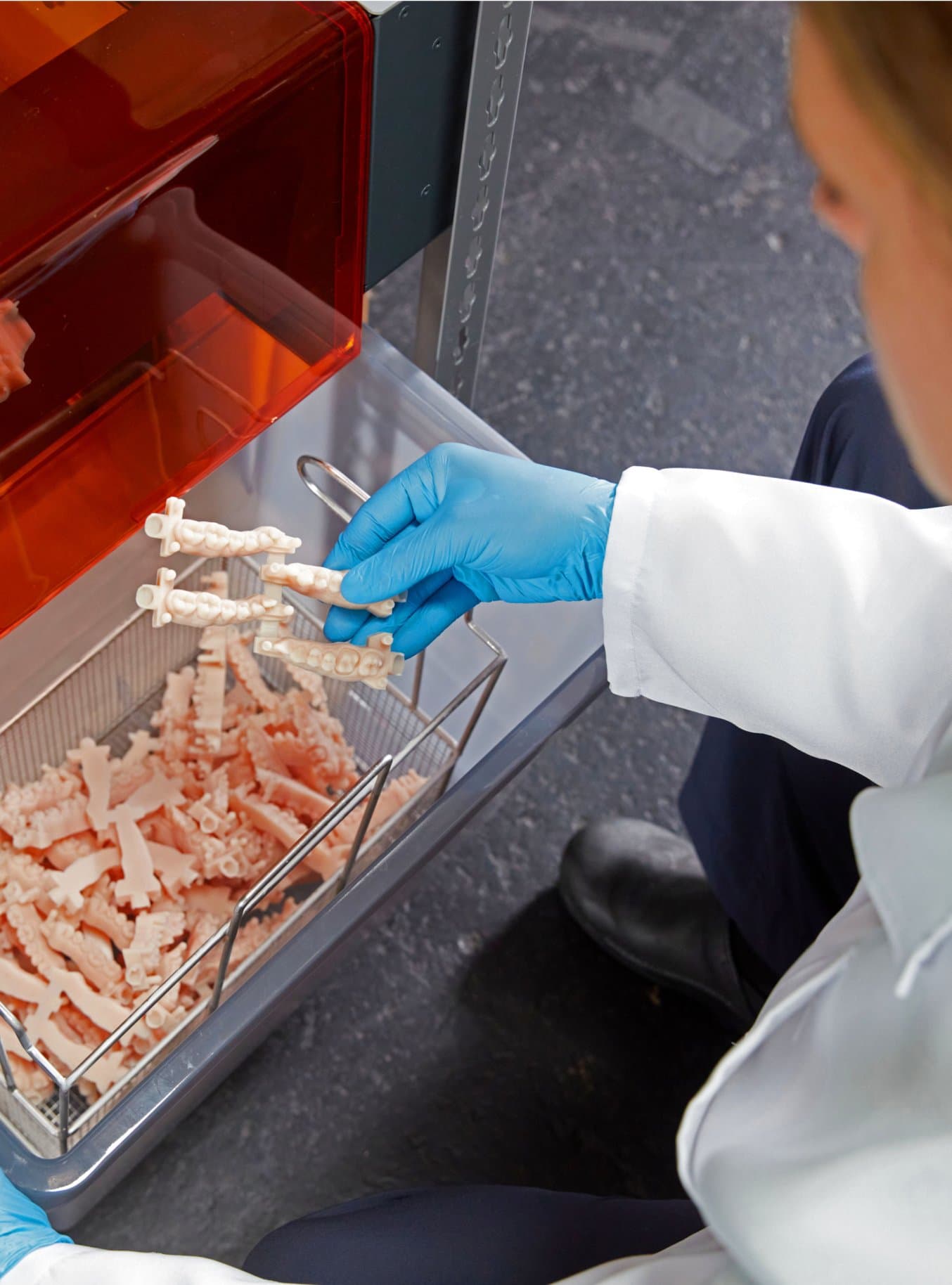 Minimize Cost Per Part with Labor Savings Up to 80%*.
Form Auto condenses multi-operator shifts and works overtime so you don't have to. Run printers unattended over the weekend to reduce turnaround times and deliver high-quality parts on-time to patients.
Instantly automate your printers without additional training. Form Auto works with any Form 3B/3B+ 3D printer out in the field or purchased today, so you can level up your production at any time.
Challenge the idea of your lab's limitations, while minimizing staff printer interactions and costs.
* Calculation based on dental arches printed in Draft Resin at 200µm.
start-scaling-production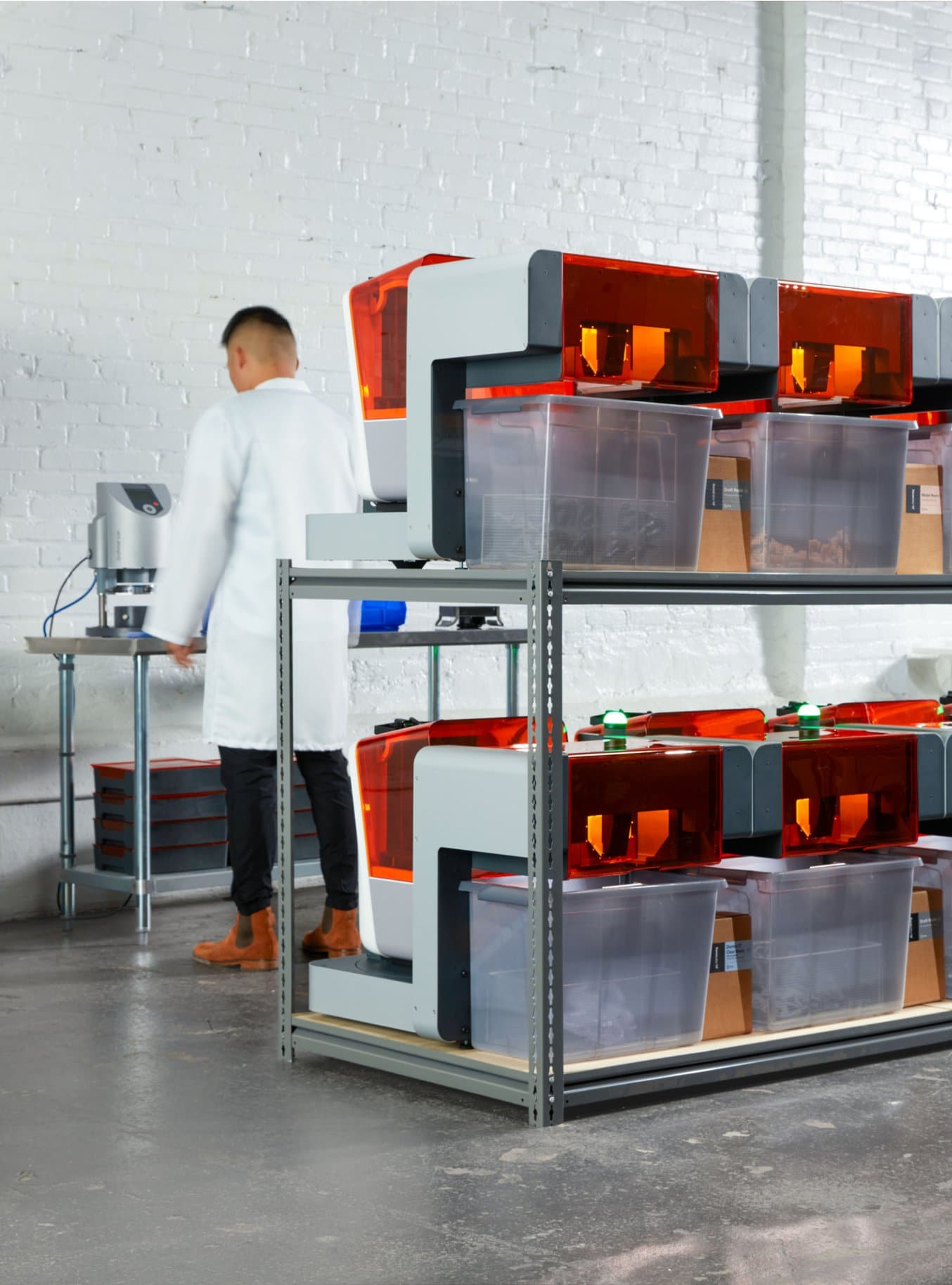 Effortless 24/7 Dental 3D Printing, with No Interaction Required.
Before Form Auto, every completed part required manual removal from the build platform before post-processing. Form Auto fully automates part removal by leveraging Formlabs patented Quick Release Technology with Build Platform 2. Collected parts are placed in a UV-safe container for seamless batch transfer to the Form Wash. 
Tackle rush prints easily and from anywhere. Re-order your fleet's queue no matter where you are to make sure parts are printed ASAP at the lab.
Monitor and review finished prints remotely via images and videos in Fleet Control. An onboard camera saves a record of each print by capturing images and videos of each job.