Relining of 3D Printed Dentures in Denture Base Resin from Formlabs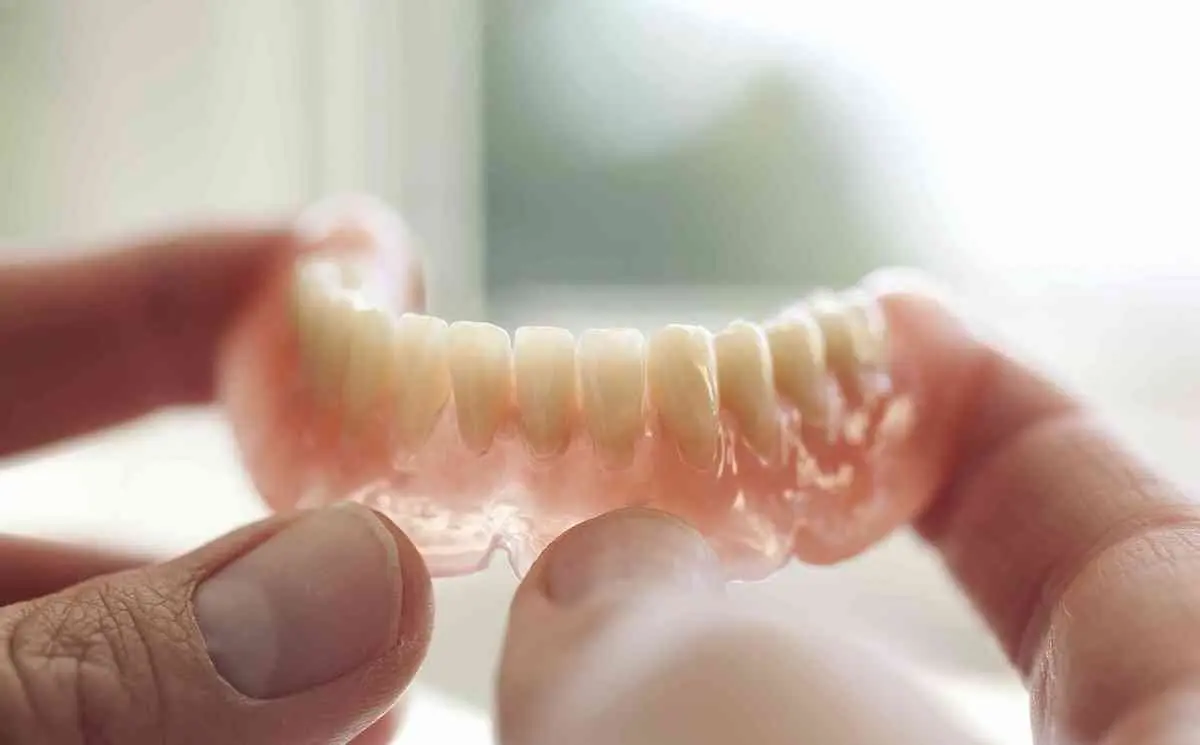 Dental professionals were among the earliest adopters of 3D printing technology, bringing desktop stereolithography printers in-house to improve efficiency, cost-effectiveness, and patient experience. Fabricating dentures through digital design and 3D printing is one application that has taken years of research, development, and partnership between manufacturers and dental professionals. As more practices and labs begin to offer the digital denture workflow, many patients and professionals have started to ask about the ability to reline dentures for a more comfortable patient fit. 
Can You Reline Dentures Printed With Denture Base Resin From Formlabs?
The short answer to this question is: yes! You can reline dentures printed with Denture Base Resin from Formlabs. In the following workflow discussion, we'll walk you through the best ways to do this and explain why this can be helpful for patient comfort and experience. 
What Is Relining?
When a patient loses their teeth, the supporting bone structures begin to resorb in these regions as the body redirects the nutrients originally sent to this bone to other working functions. Over time, this bone loss changes the shape of the jaw and resulting dentition.  For a patient wearing dentures, this can result in loose-fitting dentures that can slip off and inconvenience their daily life, making it harder to eat or speak. This is most prominent for new denture wearers during their first year after tooth loss. Denture relining is a quick and easy way to reshape the underside of a denture and preserve the tight fit necessary to maintain denture comfort and functionality for the patient. There are two types of relining, namely, soft and hard relining.
Soft Relining
Rapid bone loss generally occurs within the first few months from tooth loss. During this time, soft relining dentures for new patients provides a secure fit, as well as added comfort. Soft relining of dentures is preferred to hard relining, as the former can be done at the dentist's office repeatedly using commercially available acrylic-based or silicone-based soft reline materials. 
Prior to following the manufacturers' instructions for the use of the relining material, the denture surface must be prepared to enable optimal adhesion. The underside and borders of the denture, where the soft reline material will be applied, must be roughened via grinding or sanding. For best results, use carbide cutters and/or sandpaper (180 grit)  to roughen the intaglio surface and borders of the dentures. 
Once the denture is appropriately roughened, follow the preferred soft relining material manufacturer instructions to apply material on the dentures and fit them to the patient's tissues to reshape dentures. If a silicone-based reline material is preferred, follow manufacturer instructions on using a suitable bonding agent on the roughened denture surface in combination with the soft reline material.
Hard Relining
As a patient continues to wear dentures, bone loss begins to slow down and relining is not required as frequently. In this case, a more durable hard reline material is usually used on traditionally manufactured dentures to minimize out-of-pocket treatment expenses for patients. 
For denture manufacturers, hard relining a used denture can be labor intensive, often requiring additional steps to sterilize dentures exposed to questionable degrees of dental hygiene. Instead of hard relining, denture manufacturers can now use Denture Base Resin to design and 3D print a new denture at little cost to the manufacturer, dentist, and patient.
Soft Relining Material Standards and Expectations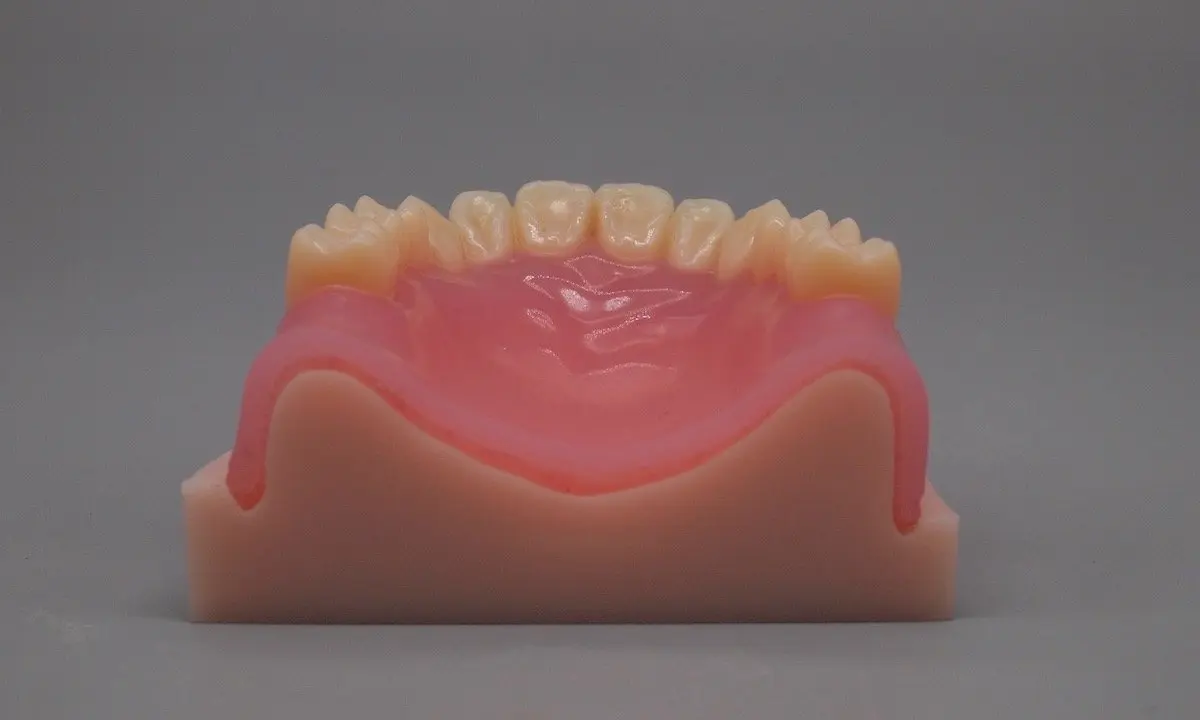 The following characteristics can be expected of a material used for a soft relining procedure. 
Soft reliners are only meant for short term to intermediate use. 

They should be easy to use chairside — no extensive tools and machines needed. 

Setting at body temperature

Fast setting with enough time for adjustments

Easy adjustments and shaping

Good bond to base material

Biocompatibility

Taste and smell

Color

Staining and plaque resistance

Easy removal (these materials need to be replaced by final/hard relining later)
Example Workflow and Results for GC COE Soft (Soft Relining Material)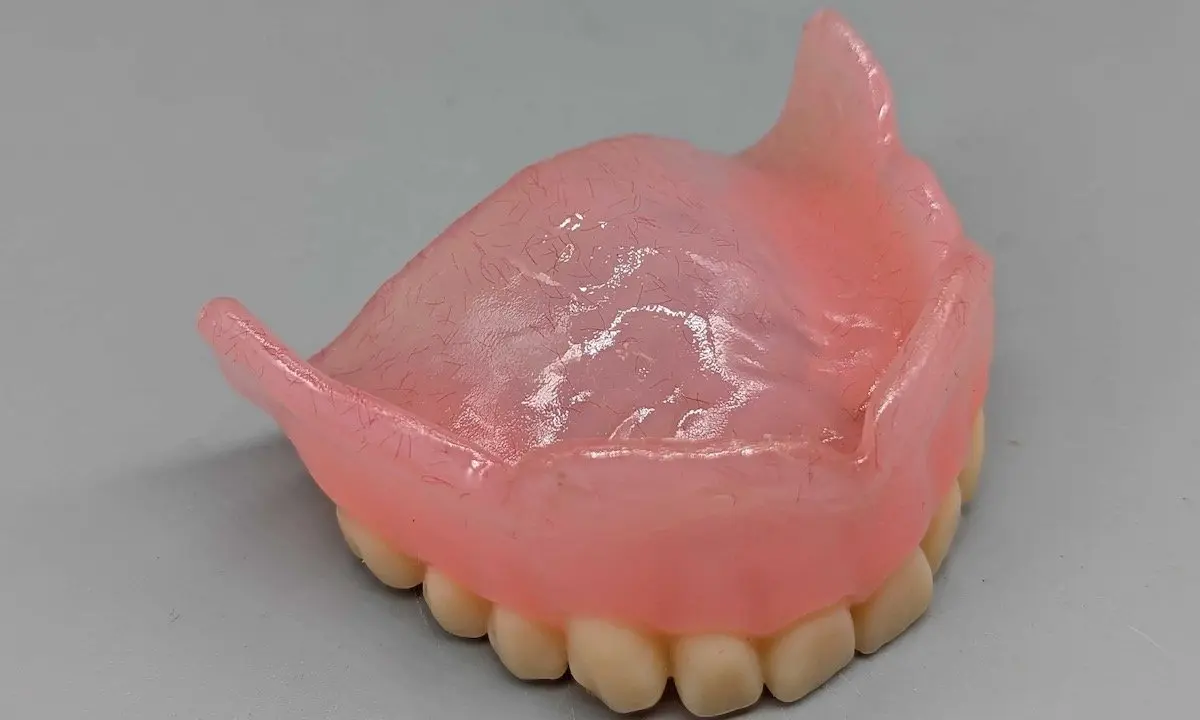 GC COE Soft is a common soft-relining acrylic material meant for temporary relining. Use caution when handling the product, and keep away from heat, hot surfaces, sparks, flames, or other ignition sources. Note: the replacement from the original manufacturer for GC COE Soft is GC Tissue Conditioner, which we also tested successfully. 
Adhere to the following workflow:
Grind and sand all surfaces

Clean and dry

Apply separator outside to peripheral border

Mix 11g / 8ml ( slowly and max 30 sec )

Apply and insert in patient's mouth

Remove after 3min and rinse in cold water, remove / cut excess

Reinsert for 5min

Remove and rinse again

Finish transition with a warmed metal spatula
Results and Verdict
| | |
| --- | --- |
| Appearance after relining | Light orange, relatively rough surface |
| Softness after relining | Medium |
| Appearance after aging ( water ) | Orange, unchanged surface |
| Appearance after aging ( tea ) | Completely stained (tea stains infiltrated) |
| Softness after aging | Medium |
| Adhesion | Good |
| Ease of removal | Easy |
After being tested by our dental professionals, the following observations and conclusions regarding the use of GC COE Soft were made:
Easy to use material 

Easy to shapen and finish with common tools 

Serves the purpose of short term relining. 

Good adhesions

Easy removal

Poor color

Some staining

Some surface roughness
Please consult the following safety information and instructions for use before handling these products. 
Example Workflow and Results for Detax Mollosil Plus (Soft Relining Material)
Detax Mollosil Plus is a silicone-based material used for temporary soft relining of dentures. 
Adhere to the following workflow:
Remove existing relining Material

Cut off material and cut a shoulder at the transition areas

Degrease with ethanol and let dry

Apply primer on all coating surfaces, let dry for one min, and close bottle immediatly

Avoid surface contamination with saliva, blood, etc.

Apply Mollosil Plus on borders, then on the complete intaglio surface, then seat denture either in the patient's mouth (habitual occlusion) or on a model in a fixator (flask and counter).

Optional: for the laboratory workflow, cure in pressure pot ( light pressure, 10 min in warm water ), or with closed counter for 30 min on the bench

Chairside: seat in patient's mouth for 5min, then remove, cut off excess with a scalpel or good scissors

Trimming and finishing: smooth with sandpaper barrel (Molloplast Pre-Polishers optionally)

Brush on Dtax Mollosil Plus polish (base and catalyst 1:1). 

Dry at room temperature for five minutes. 
Results and Verdict
| | |
| --- | --- |
| Appearance after relining | Light pink, smooth surface ( coating applied ) |
| Softness after relining | Medium/Good |
| Appearance after aging ( water ) | Light pink, unchanged surface |
| Appearance after aging ( tea ) | Only partially stained ( tea stains stay on surface ) |
| Softness after aging | Medium/Good |
| Adhesion | Strong ( Bonder ) |
| Ease of removal | Difficult |
After being tested by our dental professionals, the following observations and conclusions regarding the use of Detax Mollosil Plus were made:
Easy to use material

Serves the purpose of medium-term relining.

Adhesion is strong (dedicated bonder included). 

Only marginal staining due to final coating 

Color fits very well. 

Smooth surface

Difficult to shape due to its toughness. 

Accessory tools needed (provided by the manufacturer separately). 

Tricky to remove.
Overall Conclusion
Both materials work well with the Denture Base Resin. Both are well suited for chairside application, and setting time is similar. Adhesion is as expected for a non definitive relining. 
Both GC COE Soft and Detax Mollosil Plus have advantages and disadvantages. Acrylic materials (like GC COE Soft) are easy to apply, shapen and remove, but have a stronger tendency to take stains and a rougher surface. 
Silicones (such as Detax Mollosil Plus) are more difficult to shapen or polish, but show significantly less staining and aging, which makes it a good choice for intermediate time of application. 
Other relining materials that were also tested but not included here: 
Silicone type

Softreliner by Tokuyama Dental America

Mucopren by Kettenbach GmbH Co

Acrylic type

Permasoft by DENTSPLY Corp.

GC Tissue Conditioner