The New Era of Occlusal Splints: Maximizing Opportunities for In-Office Manufacturing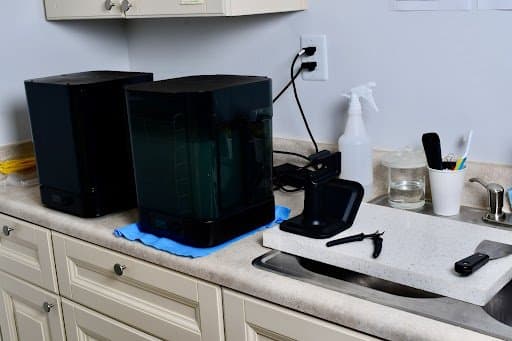 Matthew Yeung DDS, FICOI, is a general dentist and Samantha Johnson RDH, is a dental hygienist. They both practice in Atlanta, Georgia with Atlanta Dental Spa. 
Dr. Yeung first became aware of 3D printing applications in dentistry during his second year of dental school at Virginia Commonwealth University in Richmond, Virginia. It was there that he learned the process of guided implant surgery, including designing and fabricating surgical guides with Formlabs' Form 2 printer in the Oral and Maxillofacial Surgery Department. Fast forward a few years, and he has implemented 3D printing into his daily practice.
Although Dr. Yeung has continued to fabricate implant surgical guides, he has found that one of the greatest strengths to the printers now is the ability to print occlusal splints for patients. 
Samantha has been practicing as a dental hygienist for ten years. With continuous advancements in technology, she has become intrigued with digital applications in the field of dentistry. She is proficient in intraoral scanning techniques, specially using the iTero 5D and Trios 3 intraoral scanners, and has become integral with the printing models and occlusal splints at the practice.
In this post, we hear from both experts on how they create occlusal splints.
Why Prescribe Occlusal Splints?
Samantha: Occlusal splints serve multiple purposes in the field of dentistry that range from something as simple as protecting the investment of dental work to combatting parafunctional habits while sleeping. Many patients suffer from nocturnal bruxism and clenching while not being aware. Oftentimes when patients develop symptoms they include sore muscles, chronic headaches, worn dentition and fractured restorations and sensitive teeth. Many patients are not aware that dentistry goes beyond their teeth including the temporomandibular joint and muscles of the head and neck. If all three systems are not balanced, it could lead to the aforementioned symptoms. 
What is The Workflow for Occlusal Splints?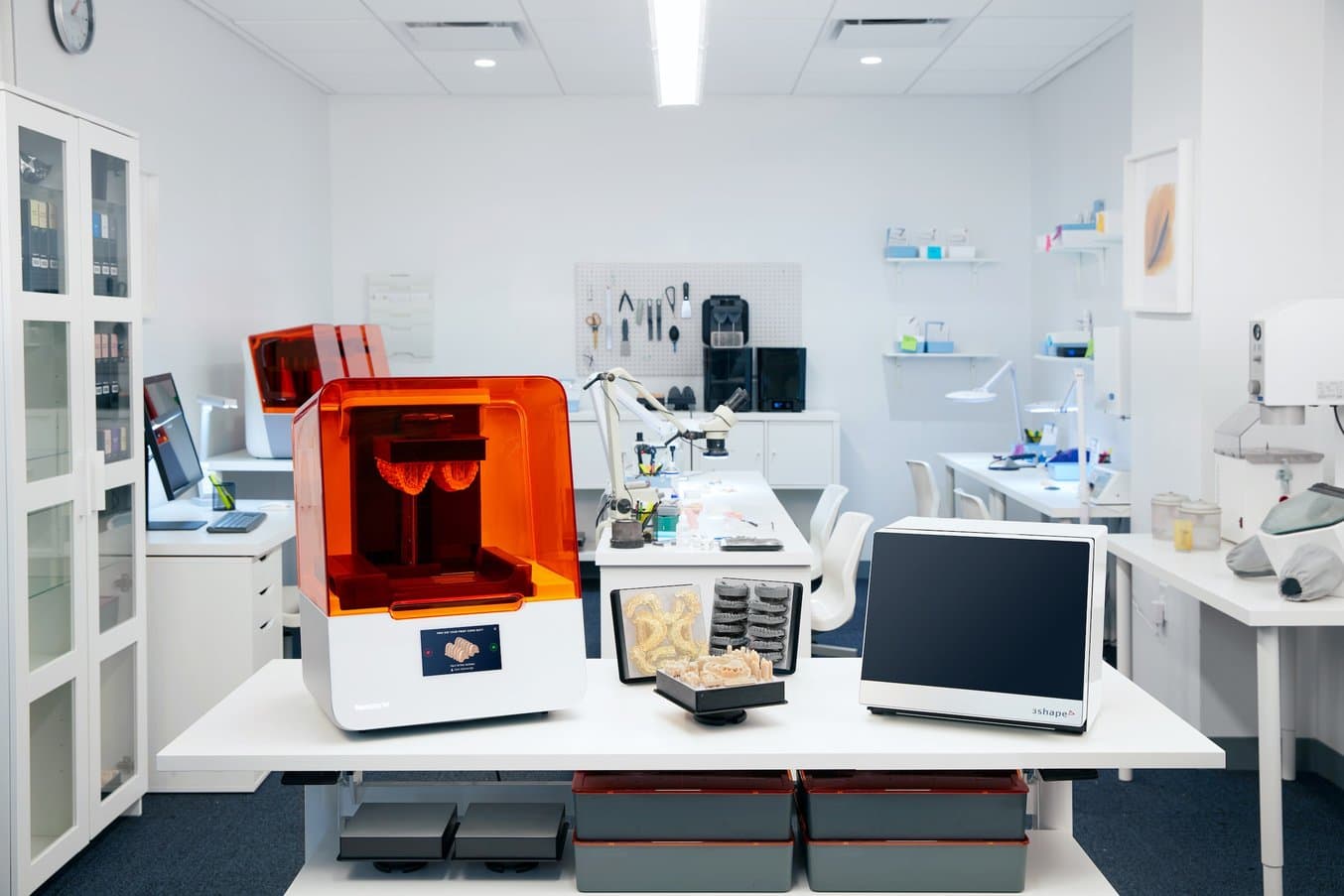 Matthew: Traditionally, occlusal splints are fabricated with analog records, PVS impressions and a bite registration, that are sent to the laboratory. Once there, models are poured and then mounted using the provided bite. Once this case is on an articulator, the appliance is made to the models. This appliance is then sent back to the office and the overall turnaround ranges from two to four weeks. 
With the advancements in intra-oral scanners, clinicians are now able to obtain digital impressions. Clinicians are then able to deprogram patients in the chair and obtain the bite at the exact thickness that they would like their appliances. This allows for the patients to understand how the occlusal splint will feel between their teeth. This helps to reduce errors that can be accrued along the way of an analog workflow.
This modern approach to occlusal splint fabrication now allows clinicians and technicians to share records in seconds. This decreases the working time drastically and can have appliances finished in the lab within hours to days versus weeks. If clinicians have in-office desktop 3D printers, turnaround can be as quick as a few minutes from scanning to printing of the night guards. 
Fortunately, we at Atlanta Dental Spa take pride in providing our patients' with the latest and greatest and have a designated printing room with two Form 2 and two Form 3B+ printers. In addition, we also have a laptop and software that allows for the practice to function as a miniature digital dental lab to expedite and elevate the experience we provide our patients. 
Delegation of the Processing
Samantha: Printing an occlusal splint is as simple as obtaining a digital scan, dragging the file into the software, selecting the correct presets and orientation and hitting print. Once the appliance is done printing, they are moved to the Form Wash for a predetermined amount of time in 99% isopropyl alcohol. These items are then allowed to dry so that no residual alcohol remains. This can be ensured with the use of a hand dryer. They are then transferred to the Form Cure unit for a predetermined amount of time and at a specific temperature. Finally, the items can be finished in the lab prior to delivering to the patient within the same day.
How Do You See This Process Improving?
Sam removing occlusal splint. It then has to be polished. Next, Dr. Yeung meets with a patient and delivers the splint.
Matthew: With advancements in 3D printing that increase speed and accuracy, while decreasing costs and post-processing steps, I believe that soon enough, patients will have the opportunity to check-in to hygiene appointments and leave the same day with night guards 45-60 minutes later. These advancements are already happening in terms of same-day 3D printed indirect restorations and the robustness of the workflows are improving at an exponential pace. With time, cost, and quality always on patients' minds, 3D printed occlusal splints are a solution that is symbiotic for clinicians and their patients. 
 
Final Thoughts On Formlabs Dental
Matthew: While 3D printing is a process, I believe that the team approach can help to increase revenue streams for offices. To me, the return on investment for occlusal splints alone makes it worthwhile to own a 3D printer. To simplify things, you would eliminate your lab fees for occlusal guards, therefore you can think about it as you save that lab fee for every guard you print or that your percentage of collections will increase by (lab fee / fee for the patient). If you charge $500 per guard and your lab bill is $100 per guard, you're saving $100 every patient or 20% on every occlusal guard. 
Having had the opportunity to use Formlabs Dental printers for over five years, it's exciting to see the progression of in-office 3D printing. When I first learned about Formlabs it was more of a generalized 3D printer with applications for the dental field. The advancements in the field of digital dentistry have been drastic and it is great seeing a dental 'line' for them as it shows their understanding of the importance to the dental field. I have seen the biggest progression in terms of the materials and dental software which has helped to simplify the process for dentists who may not be as technologically-savvy but want to stay up to date with dental technologies. I am excited to see the continued growth of 3D printing applications in the dental field.